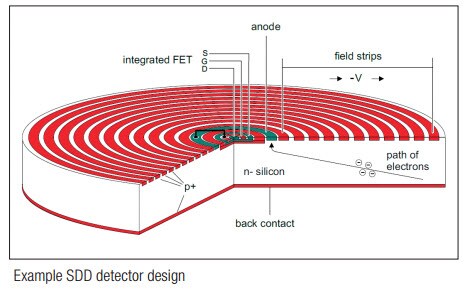 Modern Silicon Drift Detectors (SDDs) typically outperform lithium drifted silicon, or Si(Li) detectors and have become the current state-of-the-art for high resolution, high count rate X-ray spectroscopy. Recent developments in SDDs have improved the detection efficiency of energy-dispersive spectroscopy (EDS).
EDS paired with scanning electron microscope (SEM) evaluation is an excellent testing methodology for polymer analysis including failure analysis, identification of contaminants or residues, and elemental composition analysis.
Read the Advancing Mining post, Technology Focus: Silicon Drift Detectors, to learn more about the advantages of SDDs.