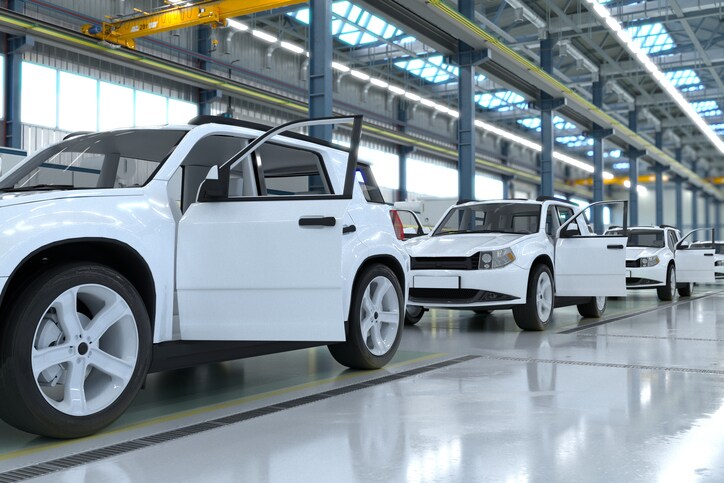 Many industries, including automotive, aerospace, medical device, construction, and electronics, use metallic and non-metallic coatings on their products to provide corrosion resistance, wear-resistance, solderability, machinability, hardness, brightness, adhesive qualities, and lubricity (reduced friction in moving parts). Coating materials include paint, zinc, cadmium, aluminum, chrome, nickel, nickel-chromium, iron oxide, and silver.
Coating materials must be applied in certain thickness specifications in order to express the desired characteristics. Metals that are either over- or under-plated won't perform as expected. Not only does over-plating waste expensive coating material, if coating thickness inaccuracies aren't detected, entire coils may end up being scrapped.
On-line process measurement systems are used in metal manufacturing to measure coating weight thickness in real time. Non-contact sensor technologies used in these instruments include X-ray fluorescence (XRF) and full spectrum infrared (FSIR).
Portable X-ray fluorescence (XRF) is an efficient technology for spot analysis of metal coatings, especially in the aerospace and automotive industries. Because of their portability, XRF analyzers can be used anywhere in the aircraft component manufacturing supply chain to improve process and quality control. Handheld XRF analysis also helps ensure that expensive coating material isn't wasted. Learn more about this non-destructive testing solution for coating thickness measurement and control.
A recent study shows that when it comes to coatings, sometimes getting the appropriate thickness isn't the issue if the coating isn't adhering to the metal in the first place.
Typically, metals can be bound together by melting them at the bonding point, but MIT researchers have discovered this melting may actually have the opposite effect, a finding with serious implications for the design of certain coating processes as well as 3-D printing, according to an article on Phys.org.
The research team used a high speed camera able to record images at a rate of up to 300 million frames per second. It is so fast that it can track individual particles being sprayed onto a surface at supersonic velocities, which was previously not possible. The images show that under some conditions, the particles of metal being sprayed at a surface do melt the surface—and that prevents them from sticking. The researchers found that the particles bounce away in much less time than it takes for the surface to resolidify, so they leave the surface still molten.
The findings are relevant for processes where layers of material must adhere to one another, such as those used to coat engine components for reuse, or for some metal-based 3-D printing systems. If engineers find that a coating material isn't bonding well, they may increase the spray velocity or temperature to increase the chances of melting. However, the MIT study results show the opposite: Melting should be avoided.
The research was reported in the journals Physical Review Letters and Scripta Materialia.