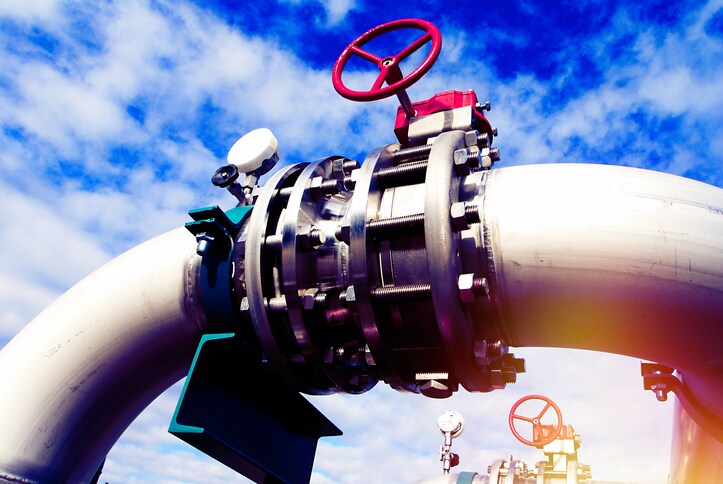 When most people think of oil and gas companies or water and wastewater management, they picture miles of pipelines, but an important part of those pipelines are the valves.  Industrial valves control how fluid flows through a pipe or a duct. There are many different types of valves used for various applications and because the valves could be subject to corrosion or high pressure, it is extremely important that the valve is made of the correct materials.
No one knows that more than the attendees of Valve World Expo , which is being held at the Düsseldorf Exhibition Centre in Germany from November 29 to December 1, 2022. The show website touts itself as "the world's premier valve event" that attracts the leading minds driving ahead innovation and excellence in the fields of valve manufacture, use and maintenance.  Manufacturers and suppliers from a spectrum of industries will be represented at the show, including petrochemical and chemical, marine and offshore, water and wastewater management, automotive and mechanical engineering, power plant technology and green alternatives.
Over 700 exhibitors will be discussing and demonstrating their latest technologies — technologies that could be crucial to safety of those industries.
Valves may need to stand high pressure or may have caustic fluids flowing through them that will eventually corrode the material.  If a pressure relief safety valve blows on a steam boiler, there could be injuries to employees. Leaks in safety valves used in gas or vapor situations could cause environmental hazards.  In the oil and gas industry, there are valves not only throughout the pipelines, but also on storage tanks to control fugitive emission losses that can result from handling flammable and hazardous petroleum products that produce vapor.
Verifying metal alloys with Positive Material Identification (PMI) programs is essential to manufacturing quality assurance. If you are the one producing the valves, you need to ensure that the products that go out the door match the customer's specifications and meet industry standards.  If you are the one using the valves, you better make certain that the incoming product matches your specifications.  Lives could depend on it.  And if your company relies on those valves to keep operations running smoothly, you better have a maintenance schedule in place to make sure that there has been no degradation over time.
Analyzers utilizing XRF and LIBS technologies are equipped to perform key applications such as residual and trace elemental detection, carbon equivalency, low silicon analysis, and much more. X-ray fluorescence spectroscopy (XRF) is a non-destructive analytical technique used to determine the elemental composition of materials. Handheld XRF analyzers work by measuring the fluorescent (or secondary) X-rays emitted from a sample when excited by a primary X-ray source. Laser Induced Breakdown Spectroscopy (LIBS) is an analytical technique used to determine the elemental composition of materials. Handheld LIBS analyzers work by using a high-focused laser to ablate the surface of a sample.
We will be in Booth 1D71 demonstrating those technologies and discussing the issues facing valve manufacturers, including flow-accelerated corrosion, or FAC, in nuclear and fossil-fuel power plants.  In a previous article, we wrote about how calculation methods of piping wall thinning due to erosion-corrosion were reviewed and benchmarked to develop maintenance guidelines. FAC occurs when carbon steel piping and components are degraded by flowing water or steam water with low-dissolved oxygen. As the water flows against the carbon steel material, the stable surface oxide layer (typically Fe3O4) is dissolved into the flowing stream – thinning the walls of piping over time and causing them to rupture. (See this infographic outlining 10 Reasons To Use Handheld XRF On Oil & Gas Pipelines.)
We hope to see you there, but if you can't be at the show and see the analyzers in person, take a look at our website addressing pipeline (and valve) integrity, and learn about the technologies used for PMI of valves, pipes, and other fabricated metals.
Show Details:
Valve World Expo
Booth 1D71
November 29-December 1, 2022
Düsseldorf, Germany