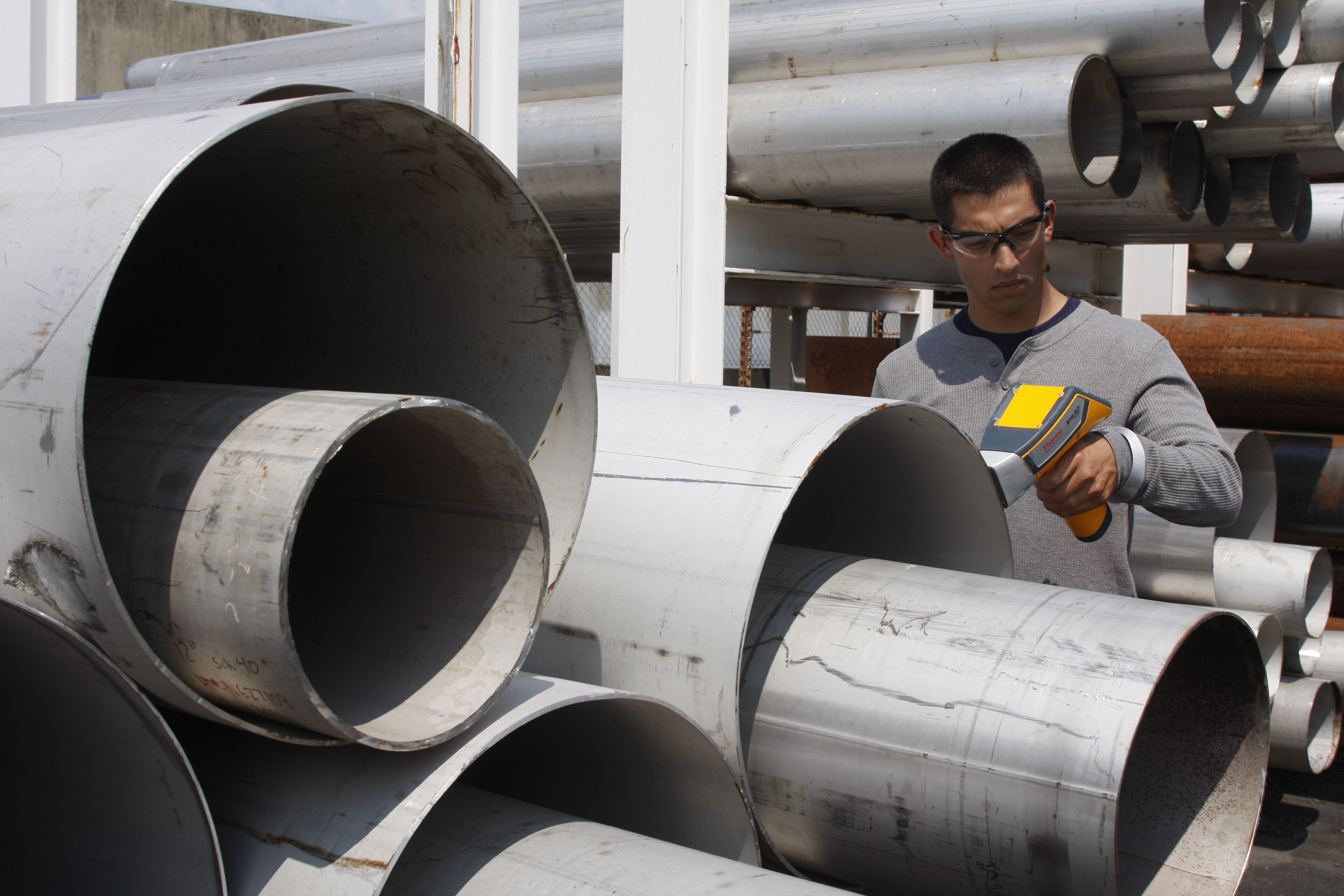 Positive Material Identification (PMI) is a serious concern in the metal industry. Not knowing the exact composition of your materials can have catastrophic results, as has been discussed in previous posts.
Ensuring your metals are made from the right ingredients in the right percentages isn't as simple as checking a material certification report; significant discrepancies have been discovered between material certifications and actual chemistries. X-ray fluorescence (XRF) technology offers the best solution for performing quality assurance and PMI of incoming raw materials, work in progress, and final quality assurance of finished parts.
At a recent seminar, I talked about the latest PMI applications for handheld XRF analyzers.  Feel free to take a look at the slides I presented in my discussion:Latest Developments in PMI Tools for Alloy Verification 
You'll see a simple overview of XRF, PMI processes that use XRF analyzers, and a list of components of existing piping systems — including pipe fittings, valves and flanges — that should be analyzed on a regular basis.
View the Slides: Latest Developments in PMI Tools for Alloy Verification