We received a question via our Facebook account regarding a blog article about X-ray fluorescence (XRF). XRF is a non-destructive analytical technique used to determine the chemical composition of materials, including materials used in the metal manufacturing, inspection and recycling industry.
The reader asked:
"Why are portable x-ray fluorescence (XRF) analyzers not able to detect the different ions of the element, eg. Fe2+ and Fe3+ ?"
Here's my answer:
X-ray fluorescence (XRF) spectrometry is an elemental analysis technique, based on the principle that individual atoms, when excited by an external energy source, emit X-ray photons of a characteristic energy or wavelength. See image below: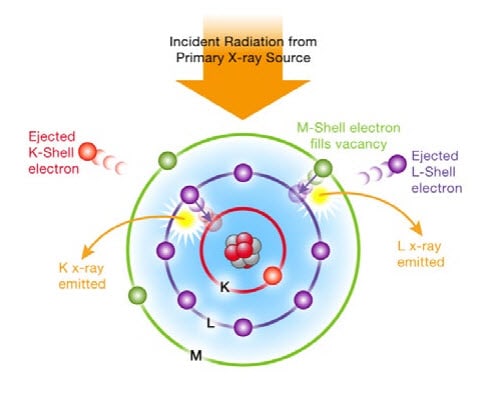 By counting the number of photons of each energy emitted from a sample, the elements present may be identified and quantified.
Because this fluorescence is unique to the elemental composition of the sample, XRF is an excellent technology for qualitative and quantitative analysis of the material composition.
To answer your question, though, in practice it is impossible to identify different oxidation states such as Fe2+ and Fe3+ with XRF because both oxidation states have almost the same characteristic energy. This difference in characteristic energy of different oxidation states is much smaller than XRF detector energy resolution, which makes separation of these two signal impossible in practice.
XRF can detect both Fe2+ and Fe3+, but they are reported as total elemental Fe.
For those who are less technical and want to know more about XRF and how it works, download this free eBook – XRF in the Field: XRF Technology for the Non-Scientist .
XRF in the Field: XRF Technology for the Non-Scientist, written by an expert in X-ray fluorescence (XRF) techniques, explains the technology in an easy-to-understand manner.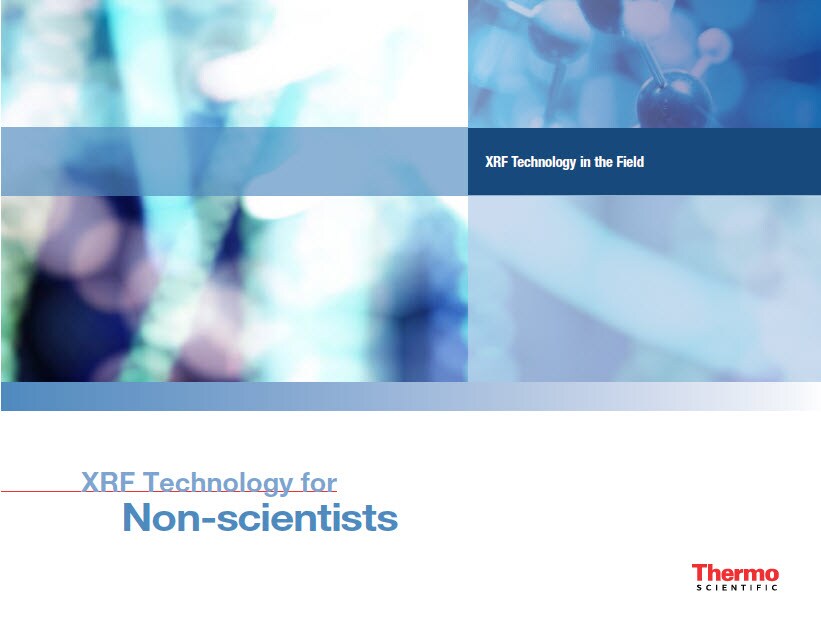 Register now to download your free eBook!