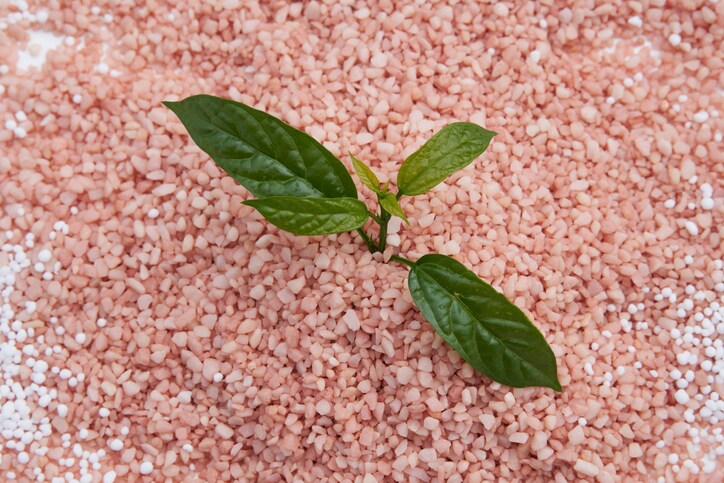 Potash is an industrial mineral widely used as a fertilizer. It is mostly derived from potassium chloride (KCl), which is also known as Muriate of Potash (MOP). As a source of soluble potassium, potash is vital to the agricultural industry as a primary plant nutrient. Potash increases water retention in plants, improves crop yields, and influences the taste, texture, and nutritional value of many plants.
A recent article on Mining-technology.com describes the unique Woodsmith potash mine operation in Yorkshire, England. The site is distinguished as having access to the world's only mined source of polyhalite, a form of potash useful in the production of fertilizer because it contains potassium, magnesium, sulfur and calcium, four of the nutrients all plants need to grow. The deposit is also significant because the United Nations predicts global fertilizer demand to increase from 44.9 million tons (Mt) in 2015 to 50.2Mt by 2020, and demand for potash alone to increase from 5.6Mt to 5.8Mt over the same period.
According to the article, owner Sirius Minerals has invested £3.2bn ($4.19bn) over more than five years to build one of the most ambitious mining projects in the world atop a resource base estimated to be 2.66 billion tons. The mine features a 37km tunnel currently under construction, 340m below ground level. When complete, mined polyhalite will be brought up into the tunnel and placed on vast conveyor belts that will transport the mineral to Sirius' Wilton processing plant near the North Sea coast. Overall, the operation will be able to handle up to 20Mt of polyhalite ore per year.
Potash comes from either underground or solution mining. Underground potash deposits come from evaporated sea beds. Boring machines dig out the ore, which is transported to the surface to the processing mill, where the raw ore is crushed and refined to extract the potassium salts.
When deposits are located very deep in the earth, solution mining is used as an alternative to traditional underground mining. Solution mining employs the use of water or brine to dissolve water soluble minerals such as potash, magnesium or other salts. Wells are drilled down to the salt deposits, and the solvent is injected into the ore body to dissolve it. The solution is then pumped to surface and the minerals are recovered through recrystallization.
X-ray fluorescence (XRF) is one of the most advanced technologies for exploration and mining of industrial minerals. Portable XRF analyzers are an instrument of choice for in-quarry exploration and evaluating the composition of raw materials such as phosphate, potash, gypsum, and limestone for industrial use. Other useful applications for portable XRF analysis in industrial minerals mining include:
Determining penalty elements in limestone, Fe ore, and bauxite

Blending and sorting of raw materials

Flagging grade, sub-grade, and waste, and prevent taking ore to the waste heap.
Other solutions that improve mine operational efficiency include bulk weighing, sampling and monitoring instruments, mineral processing equipment, and mine safety products.