Information, intelligence and innovation – those are the three I's of this year's CIM Convention that will be held in Montreal, Canada. This conference, sponsored by the Canadian Institute of Mining, Metallurgy and Petroleum, will focus on mining from the perspective of automation, people and communities, rocks and other resources, sustainable mining, and health and safety. More than 5,000 mining industry professionals are expected to attend, with 450 companies exhibiting.
The industrial internet of things (IIoT) advancements in mining will be a hot topic this year, especially on how to leverage this technology to help customers improve efficiencies and reduce down-time. Companies are already benefiting from the IIoT through cost savings due to predictive maintenance, improved safety, and other operational efficiencies. There will be an all-day forum addressing this issue that will bring together mining industry leaders and the expertise of Montreal's AI ecosystem to make fast progress on these questions:
How can mining companies use AI to improve their operations?
Are they ready?
Do they have the data as required?
What are the use cases – how can AI be used across mine operations?
Show speakers will discuss how they believe that through collaboration we can speed up our adoption and drive real value.
We will be exhibiting in Booth #611, ready to discuss how our advanced weighing, monitoring, and sampling systems for bulk material handling can help drive real value and assist in meeting challenges such as delivering consistent material quality, improving process efficiency, and minimizing production costs in a variety of different process and mining operations.
Talk with one of our experts about how you can implement high frequency online elemental analysis of an entire raw material process stream using Prompt Gamma Neutron Activation Analysis (PGNAA) or Pulsed Fast Thermal Neutron Activation (PFTNA). PGNAA and PFTNA are non-contact, non-destructive analytical techniques used in online analysis systems to determine the elemental composition of bulk raw materials. Both of these techniques are known collectively as neutron activation analysis and function by bombarding materials with neutrons. (Learn more about PGNAA and PFTNA Technology.)
For on-line real time analysis of particle size and elemental analysis of slurries in mineral beneficiation plants we offer a range of mineral processing solutions that have been used successful in many different mineral processing plants globally range from a few thousand tons per day to the large base metal concentrators found in operation today.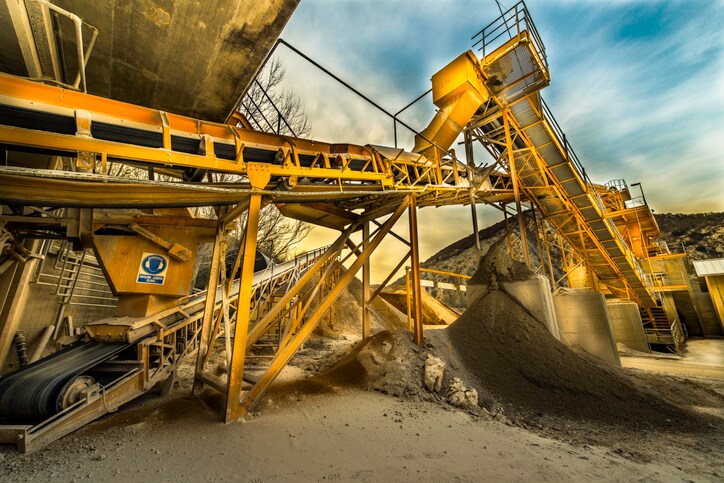 Gain efficiencies, improve effectiveness, and ultimately, run more profitable operations with proven, on-site weighing, monitoring, and sampling systems for bulk material handling. Industrial companies worldwide in the mineral and coal mining, cement, construction, aggregates, electric utilities, chemical processing, plastics, and food industries, among others, turn to us for weighing, monitoring, and sampling systems and applications expertise to help to optimize process control, production monitoring, and automation.
If the only monitoring you feel like doing at the end of the show day are the menus of some great restaurants, I recommend Moishes Grill, which has been serving delicious meat since 1938. With its 200 seats, this steakhouse was named one of the best steakhouse in the world according to Forbes magazine. Gibby's steakhouse is very popular among connoisseurs, even though it's hidden in a quiet street of the Old Port of Montreal. Schwartz's Deli is great for huge sandwiches of smoked meats. And for poutine lovers, there's Montreal Poutine with over 20 different sorts of poutine.
If you get to spend some extra days in Montreal, downtown is a great place to visit and enjoy the sights, shops, architecture, museums and cafes. Montreal's artistic elite pack the cafes along Rue Saint-Denis. If you like your artwork, Sherbrooke has lots of amazing sculptures and architecture. Sight-seeing tours are a must.
We hope to see you at the booth or even at one of the networking events. If you can't make it to the show, follow the CIM twitter feed using #CIMTL19. If you want to know more about mining solutions to keep coal, cement, or mineral processing operations running efficiently, safely, and profitably, visit the Cement, Coal, and Minerals section of our website. It's full of white papers, infographics, application notes, and more.
Show Details:
CIM 2019
Exhibit Dates: April 28-April 30
Conf Dates: April 28-May 1
Location: Palais des congrès de Montreal
Booth #611
Show link: https://convention.cim.org/