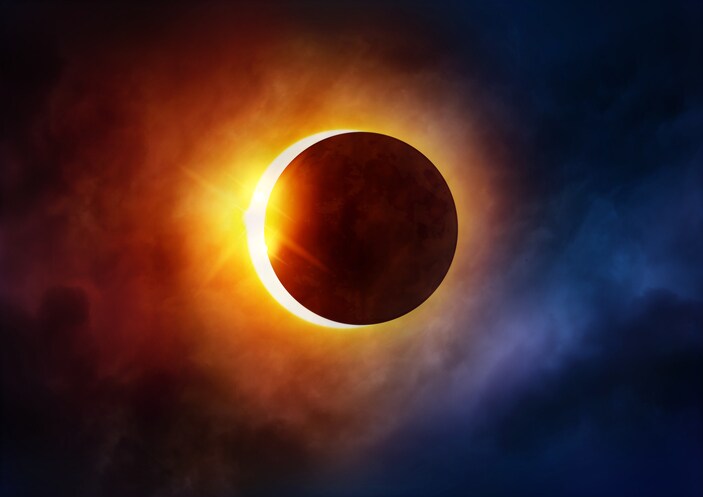 The buzz this week has been about the very rare solar eclipse – a celestial event in which the moon passes between the sun and Earth and blocks all or part of the sun for a certain period of time. According to NASA, the last total eclipse in the contiguous United States occurred on Feb. 26, 1979. The last total eclipse that crossed the entire continent occurred on June 8, 1918.
The last solar eclipse happened almost 40 years ago. Because solar eclipses don't happen often, they are considered rare events. However, in mining, the term 'rare' doesn't mean that at all. The term 'Rare Earth Elements' is used to classify the 17 elements composed of scandium, yttrium, and the lanthanides — and yet they are in abundance. (Read about all the rare earth elements in this article: Can You Name All 17 Rare Earth Elements?)
According to the US Geological Survey, "Rare-earths production is derived from the rare-earths ores bastnasite, monazite, xenontime, and ion-adsorption clay. Bastnasite is the world's principal source of rare earths and is produced in China and the United States. Significant quantities of rare earths are also recovered from the mineral monazite. Xenotime and ion-adsorption clays account for a much smaller part of the total production but are important sources of yttrium and other heavy-group rare earths."
Rare earth elements (REEs) have diverse applications in many fast-growing industries including consumer electronics, automotive, rechargeable batteries, and medical imaging.These REEs are used in petroleum fluid cracking catalysts, metallurgical applications, glass polishing compounds, glass additives, permanent magnets, catalytic converter materials, and television, lighting, and X-ray intensifying phosphors, to name a few. In fact, the popularity of hybrid vehicles is also driving demand for the elements.
If they are abundant, why are they referred to as 'rare'? We addressed this in a previous article,
What's So Rare About Rare Earth Elements? But in a nutshell, it is because finding concentrations that are economically minable is unusual so they are rarely mined. REEs rarely exist in pure form; they are usually concentrated in more than one mineral, and each mineral requires a different costly extraction technology and mineral processing. Geochemical exploration is the main method of REE exploration. Depending on the REE project type, portable XRF analyzers are useful instruments that can provide real-time, on-site assays of REEs and other elements in any type of geological samples.
Here are some fun facts about rare earth elements in this infographic,
According to the latest USGS mineral commodity summary report, rare earths were not mined domestically last year because excess global supply caused prices for many rare-earth compounds and metals to decline. The estimated value of rare-earth compounds and metals imported by the United States in 2016 was $120 million, a decrease from $160 million imported in 2015. China continues to dominate the global supply of rare earth production. In 2016, exploration and development assessments were conducted in several states throughout the United States. Additional projects were underway in Australia, Brazil, Canada, China, Finland, Greenland, India, Kyrgyzstan, Madagascar, Malawi, Mozambique, Namibia, South Africa, Sweden, Tanzania, Turkey, and Vietnam. Limited quantities of rare earths are being recycled from batteries, permanent magnets, and fluorescent lamps.
With all these projects going on in several different countries, maybe rare earth elements may get their name changed to 'Not-So-Rare Earth Elements." And if you really want to view something that is rare, you will have to wait until April of 2024 for the next solar eclipse.
Note: If you stayed inside and didn't take a look at the sun during the eclipse (and if you did, I hope you used protective eyewear), NASA has provided a wealth of images and resources here.)