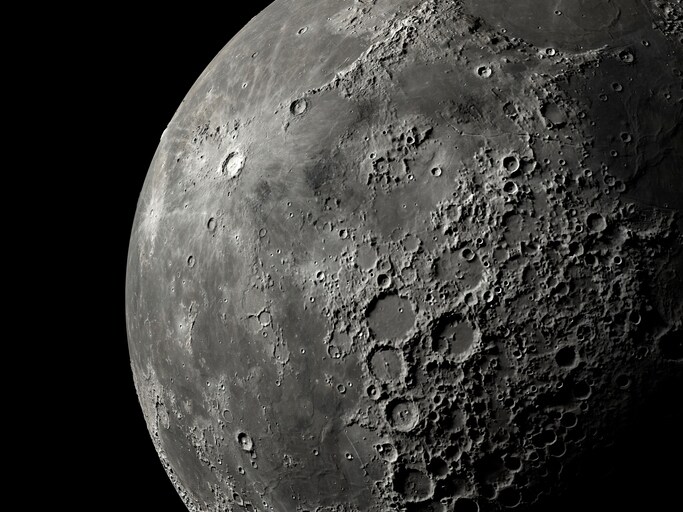 An article on the CNN website reports that experiments performed on the International Space Station suggest bacteria from Earth could be used to extract useful minerals on the moon or Mars.
Microorganisms are already used on Earth to mine economically important elements from rocks, including rare earth elements, used in mobile phones and electronics.
The American Geosciences web site describes biomining as the process of using microorganisms (microbes) to extract metals of economic interest from rock ores or mine waste. Biomining techniques may also be used to clean up sites that have been polluted with metals. The most common processes used in biomining are agitated leaching, dump leaching, and heap leaching. The site defines the four main mining methods as underground, open surface (pit), placer, and in-situ mining.
The CNN article describes the study, which was published in the journal Nature Communications, as follows:
Scientists in the United Kingdom spent 10 years developing matchbox-size biomining reactors for the experiment. Eighteen of the devices were transported to the ISS on board a SpaceX rocket in July 2019. Small pieces of basalt, similar to much of the material on the surface of the moon and Mars, were loaded into the devices and soaked in bacterial solution.
The three-week experiment assessed the potential of three species of bacteria to extract rare earth elements from the basalt. Only one, Sphingomonas desiccabilis, was able to leach rare earth elements from basalt at all three different gravity conditions — microgravity (sometimes called zero gravity), Mars-like gravity and under standard conditions on Earth.
The findings show that biomining on the moon and Mars could be possible.
Many countries are interested in space resources. NASA is looking for commercial companies to collect dust and rocks from the lunar surface, and the European Space Agency plans to start mining for water and oxygen on the moon by 2025. Later this year, China is expected to launch a rover that will land on the moon and bring back lunar soil samples to Earth.
"Microorganisms are very versatile and as we move into space, they can be used to accomplish a diversity of processes. Elemental mining is potentially one of them," said Rosa Santomartino, a postdoctoral research scientist in the University of Edinburgh's School of Physics and Astronomy, who worked on the project.
To learn more about projects dedicated to space mining projects, read these blog posts:
For more mining industry news, visit the Cement, Coal & Minerals online learning center featuring content on all aspects of the mining industry, from exploration through processing, mineral analysis, and bulk weighing, monitoring, and sampling systems, and more.