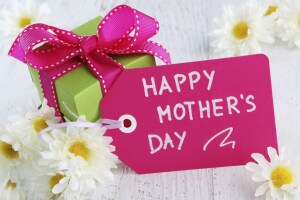 Mother's Day in the United States is celebrated Sunday, May 11, 2014.  According to the National Retail Federation, more than one-third (34.4%) of gift givers were expected to buy jewelry last year, spending a total of $4.2 billion.   Much of that jewelry will contain precious metals, and those precious metals will have to be mined. Precious metals are a collection of valuable metals that includes gold, silver, and the platinum group elements (ruthenium, rhodium, palladium, osmium, iridium, and platinum). Gold, silver, and platinum are also noble metals because they are very corrosion-resistant, even at high temperatures. Gold (Au): Gold is a dense, soft, malleable, and ductile metal.  Gold is durable- it doesn't rust or corrode, and it conducts both heat and electricity. When you think of gold, you may think of jewelry or coins, but it also has industrial applications in dentistry and electronics. The value of gold, as with any other commodity, is determined by supply and demand. Silver (Ag): Silver is a soft, white, lustrous metal with high electrical and thermal conductivity. Silver is used for jewelry and coins, and has industrial applications in electrical components and photographic film.  As far as its market value, silver is more volatile than gold because industrial supply and demand for the metal influences its price as much as its investment value. Platinum (Pt): Platinum, one of the rarest elements in the Earth's crust, is a dense, malleable, ductile, gray-white metal. Like gold and silver, platinum is used to make jewelry. In the industrial world, platinum is used to make automotive catalysts, petroleum and chemical refining catalysts, and numerous electronic components. Platinum is equally valued as a precious and industrial metal but industrial demand is expected to increase while supplies may not. Due to both their high prices and increased demand, mining and exploration activities for precious metals have increased. In most instances, such as ore grade control and exploration of rich zones, precious metals can be detected directly by portable x-ray fluorescence (XRF). In cases where there are very low concentrations of these metals, pathfinder elements, which can be enriched with precious metals, can successfully be used as exploration tools to locate potential zones. Commonly, pathfinder elements have the following criteria:
They are detected relatively easily compared to the target elements.
They are present at higher concentrations than target elements and generally occur in a larger area than the target elements.
They have a genetic relationship with the target elements. This means that both groups of elements (target and pathfinder) originate from the same source or were deposited at the same time and place.
The type of pathfinder elements depends on the target element and deposit type/style. Preliminary investigation should be carried out in each area to find suitable pathfinder elements. In precious metal exploration, a high correlation between the target element and a given element "X" (based on the laboratory assays) may show that element X can be used as a pathfinder in fieldwork using portable XRF. Portable XRF instruments are emerging as an invaluable tool in precious metal mining operations because they deliver rapid sample analysis and reliable data that enables mining companies to increase their discovery success rates, target the highest quality deposits, and increase productivity – and profits. See an example of how it's possible to successfully locate zones of high concentrations of precious metals (platinum, palladium, and gold, in this case) by using portable XRF on pathfinder elements.