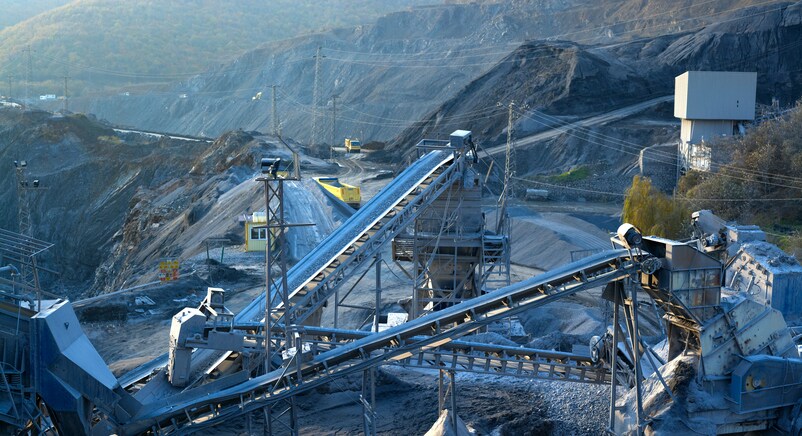 You will find enormous amounts of enormous, valuable machinery in mining operations, including shredders, crushers, conveyors and other equipment. Although they are usually rugged and built to withstand harsh environments, they can incur severe damage from wheel bolts, bucket teeth, manganese steel mantles, bore crowns, bar scrap chains, tools, and other items that may have accidentally fallen into the ore stream. These unwanted pieces of metal that find their way into the bulk materials process are referred to as tramp metal.
To avoid costly repairs and shutdowns due to damage caused by this unwanted metal, operations that utilize belt conveyors for moving coal, iron pellets, minerals, aggregates and other bulk materials use tramp metal detectors to identify all types of unwanted metallic items.
There are different tramp metal detectors depending on the need. If you are looking for a tramp metal detector for your operations, make sure you note the sphere detection size, the enclosure, the storage and operation temperatures, the availability of lights, horns, and markers, and of course, any certifications.
We've listed out the specifications that you should consider before purchasing. Take a look at our Tramp Metal Detectors Product Comparison Table for a quick overview.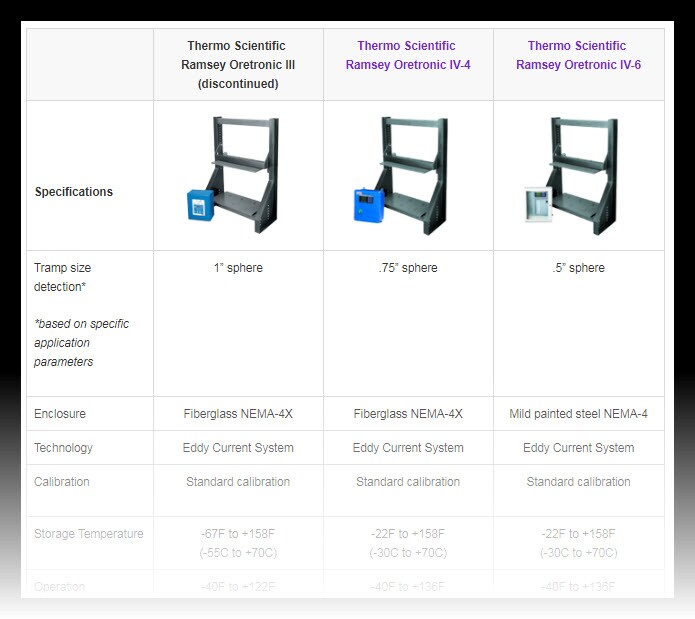 For additional details, take a look at our Frequently Asked Questions about Oretronic Tramp Metal Detectors.