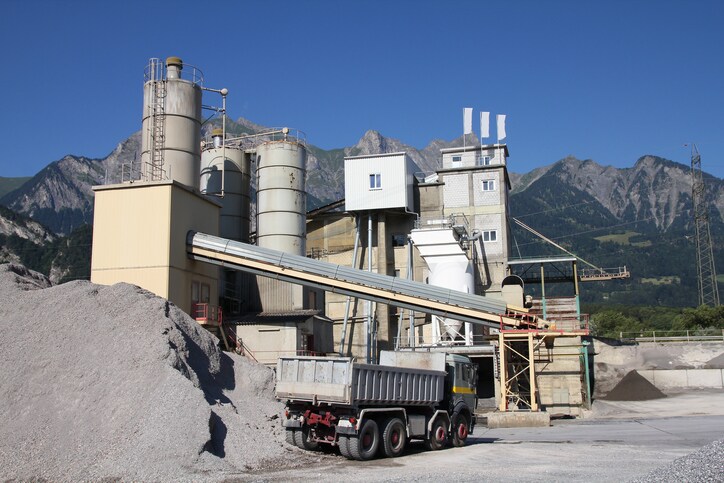 Cement plants strive for consistent material quality with minimal chemistry deviation, whether it's confirming the quality of the incoming raw material, or ensuring the final cement product meets customer specifications.  Online elemental cement analyzers perform real-time quality control for process optimization.  By having your online analyzer operating at peak accuracy, the kiln feed will be more consistent, which can lead to greater throughput, fewer BTUs of coal burned per ton of clinker, less electrical cost per ton of clinker and longer brick life.
However, how can you ensure the analyzer is working at optimal performance?
There are innovative software tools for your cement analyzers that provide continuous comparisons with the lab and timely, automatic calibrations. Software can link your XRF laboratory analyzers with online PGNAA elemental cement analyzers and automatically compare data from both systems to ensure peak operational efficiency. It can then compare the results of your online crossbelt analyzer with the site laboratory and provide both a statistical and graphical data analysis, which reduces the time you would have to spend in reviewing analyzer performance.
What types of data can help ensure your analyzers are properly calibrated and are at optimal performance?  Here are items that should be watched on a regular basis:
A three-month Bias summary that shows a pair of plots for each of the main quality control parameters (e.g., LSF, silica ratio) and/or individual oxides (e.g., MgO, CaO). One plot can show the hourly lab vs. analyzer trends for the most recent two to three days, while the second plot can show the bar chart of the average bias between the lab and the analyzer, where each bar represents a calibration period, for the past three months.
A three-month Root Mean Square Deviation (RMSD) summary for quality control with a bar chart of the RMSD for the main quality control parameters of interest.
A three-month bar chart of Root Mean Square Deviation (RMSD) for the main oxides, and an oxide calibration summary that includes two plots (a scatter plot of lab vs. analyzer values for each detector, and a trend plot of the same data, both shown from the chosen calibration interval).
A calibration overview with current calibration constants in use for each detector, along with an indication of any oxide/detector pair which appears to merit a recalibration at the next calibration interval.
An XRF lab analysis database and an analyzer calibration history trend plot.
Your online analysis system is a big investment so you want to make sure it is operating efficiently and accurately.  Using available software that provides rigorous, statistical analysis and subsequent automatic implementation of calibrations into your online analyzer system helps facilitate the diagnosis of process-related analysis questions, and help improve your bottom line.
For more details, download the Product Specification Sheet: Performance Optimization Software
Visit the Cement Production center on our website, with free resources to help you optimize your cement making process.