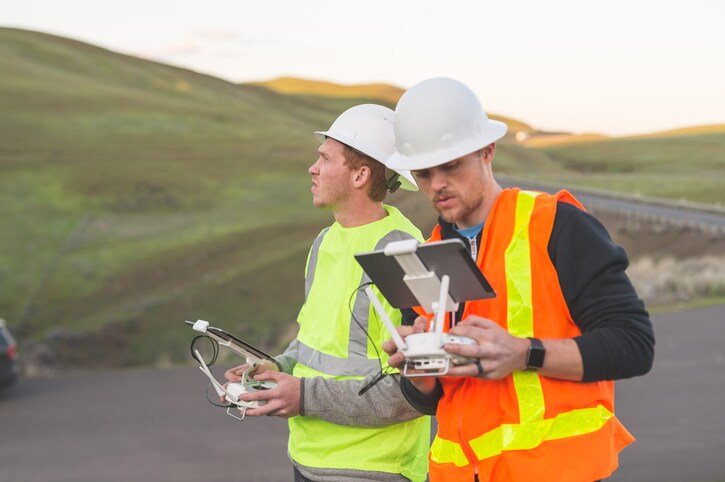 Drones are being adopted in many industries. Utility companies use drones to inspect power lines and other infrastructure; drones deliver real time data about crops to farmers; and retailers use drones for faster warehouse inventory checks. The mining industry is also benefiting from drone technology.
In Australia, drones are used to collect data from inaccessible areas of legacy mines for remediation efforts, producing digital terrain models that give operators a better perspective of the site, according to an article on mining-technology.com. In an interview for the article, Tsuyoshi Honda, Australia branch chief of Japan-based unmanned aerial vehicle (UAV) manufacturer, Terra Drone, explains why drones are so useful in this application:
"It is not safe for a human inspector to enter every part of the mine, because it is small, dark and dangerous, and possibly filled with gas, but this kind of drone can fly there without human operation – so it is very safe for the mining companies and a good solution."
"Drones usually need GPS assistance to be stabilized during flight, but in certain places this is not always possible; for example, under a bridge, inside of a building or in an underground mine," says Honda. "Terra uses its SLAM [simultaneous localization and mapping] system to stabilize the drone's flight when there is not GPS available."
Swedish company Inkonova is also developing drones with SLAM technology for mapping. As described in an article on newscientist.com, the company was able to map an underground mine in Mali with a volume of roughly 30,000 cubic meters using its manually operated drone, TILT Ranger, with SLAM. The firm's new autonomous drone can combine its map with additional input from sensors to position and move without GPS. During preliminary tests, the drone was able to stabilize itself in the air.
Mine mapping is just one of many applications for drones in mining. A post on the BPH web site outlines some of the ways the company used drones, including the following:
Ensure areas are clear before a blast takes place and to track fumes post-blast.
Improve road safety on sites, by monitoring traffic, road conditions and hazards.
Help inspect overhead cranes, towers and roofs of tall buildings to avoid working at height.
Provide real time aerial footage and 3D maps of sites.
Measure stockpiles quickly and accurately.
Review compliance to design against mine plans to understand where to improve safety or boost productivity.
Inspect the flare tips at processing plants while the plants are online.
Map and digitally record areas of cultural heritage.
For more information about current and emerging mining technologies, visit the Cement, Coal & Minerals online learning center and check out the application notes, infographics, product spec sheets, videos, case studies, and eBooks dealing with all aspects of the mining industry, from exploration through processing, mineral analysis, and bulk weighing, monitoring, and sampling systems, and more.