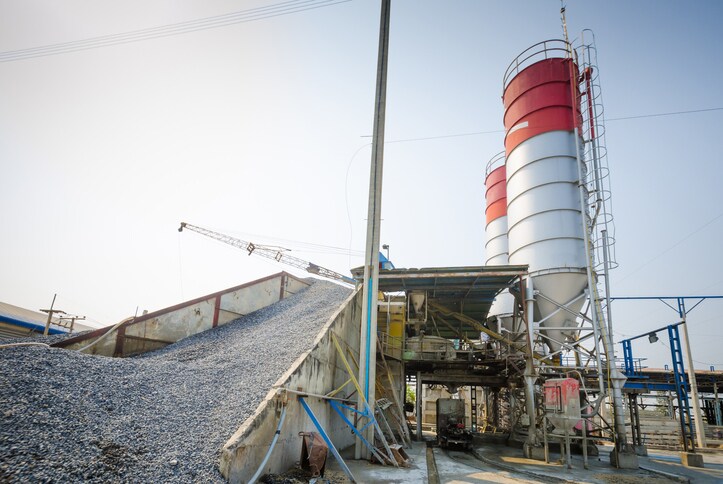 Looking to to round out the year with a refresh and enhancement of your knowledge of ways to help ensure product quality and efficiency of your cement operations? Or maybe get prepared for the new year?  Check out these 30-minute espresso webcasts.  They are a convenient way to keep up to date on the latest technologies and solutions for the cement manufacturing industry.
Weighbelt feeders: The Heart of the Plant.
Get a brief outlook of the global cement market, and learn how weighbelt feeders control product feed into the cement making process in order to maintain blend consistency and meet customer expectations.
Tramp Metal Detection as a Crucial Tool for Preventing Loss in Cement Production
Learn about challenges in cement operations, including unplanned production downtime and worker and equipment safety due to tramp metal.  Read about the metallic scrap that may accidentally find its way onto conveyors and into bulk materials during the mining process, and then cause serious damage to expensive cement process equipment.
Effective Management and Efficient Operation of Cement Raw Material Handling with Accurate Conveyor Belt Scales
Learn why belt conveyer scales are an important part of a cement operation's bulk material handling system. A belt scale system allows you to monitor production output and inventory, or regulate product loadout, while providing vital information for the effective management and efficient operation of your business.
Use of Conveyor Safety Switches is Crucial to Protect your People and your Business in the Most Challenging Applications
Learn the top ways cement producers help keep a safe working environment, including training, clearing the area, wearing the right PPE, and using conveyor protection safety switches. Dive deeper into the various types of safety switches, including belt misalignment, safety pull cords, tripper car position, tilt-point level, under speed, and motion monitoring controls.
Additional Resources: www.thermofisher.com/cement