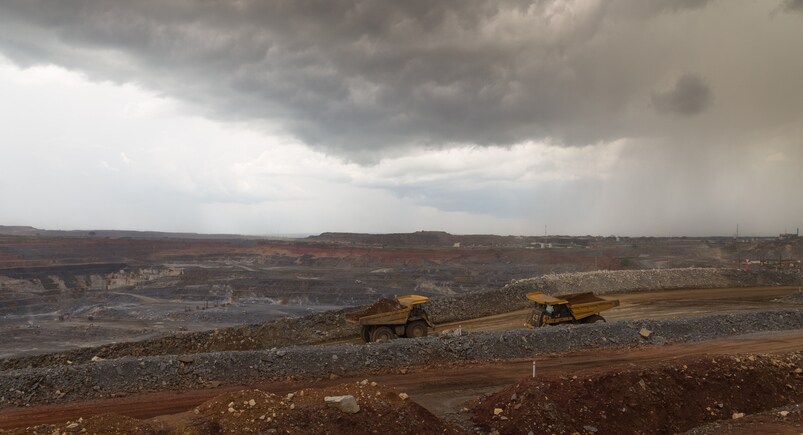 Earlier this year we wrote about the Value of Drill Core and Sample Analysis to the mining exploration community. Sample analysis of drill core can help ascertain if an area is worth mining, what minerals are abundant at the site, and what obstacles may be met if explored further.
Using portable handheld XRF analyzers for drill core analysis is a key to mining and exploration success because the technology enables assay analysis in real time, and can be used in mine mapping, ore grade control, and environmental compliance. The value of the instruments lies in not only being able to identify treasured metals and minerals during the exploration process, but also in saving money by providing information so mining operations know where not to drill as well
So how do you help ensure that you are getting optimized results?
First, of course, is to make sure you have an analyzer that can quickly and accurately identify elements, including penalty elements such as Si, P, S and Al in iron ore. The analyzer should also operate effectively in all environments such as -10 to +40C or after a heavy downpour. It should be simple to download and integrate data flow into GIS programs. And it should support the evolving needs of a user.
However, one key factor in getting optimum results is making sure you set up your analyzer for both the physical environment and the mineralogy. Let's look at some of the factors that should be considered if you will be utilizing handheld XRF analyzers to perform elemental analysis in mining operations because most any analyzer will need setting up to deliver accurate and fit-for-purpose results.
Handheld XRF analyzers work by measuring the fluorescent (or secondary) X-rays emitted from a sample when excited by a primary X-ray source. Each of the elements present in a sample produces a set of characteristic fluorescent X-rays, or "unique fingerprints". These "fingerprints" are distinct for each element, making handheld XRF analysis an excellent tool for quantitative and qualitative measurements.
Although operating an analyzer is pretty easy (place the analyzer nose on the sample, pull the trigger, and the results appear on a screen), setting it up is dictated by the performance you want to achieve, the volume of samples, and what degree of sample preparation you are prepared to perform. Set up will be different for exploration versus grade control, with different sample preparations taken into consideration. The required results are different because the problem statement is different at each stage of mining.
Here are some factors you should consider before setting up your analyzer:
Define your objectives

Exploration:

map

ping

anomalies, may need no sample preparation

to identify hot spots

Underground face mapping: differentiate waste, low grade and high grade

Mining company:

optimizing ore concentration prior to milling

Refiner: optimized calibration to achieve lab quality data

What samples will you analyze

Direct on soil or outcrops?

Diamond core or rock chips?

Degree of sample preparation depends upon desired outcome

Grinding

Moisture control – dilutes sample

Light elements important – define sample preparation

Sample presentation

XRF sample cups, bags, pressed pellet, or direct on the sample
All the above have implications for time, cost and accuracy – often requiring a trade-off when the volumes are high.
When those trade-offs have been agreed, an internal Standard Operating Procedure (SOP) should be created, published and implemented. The SOP should contain details on the process of fine tuning using local standards, set optimized analysis times, a confirmed preparation process, QA/QC samples ready with details on how often to run, the decision criteria for sending additional samples for external assay, and rules for adjusting the SOP if required after reviewing the data.