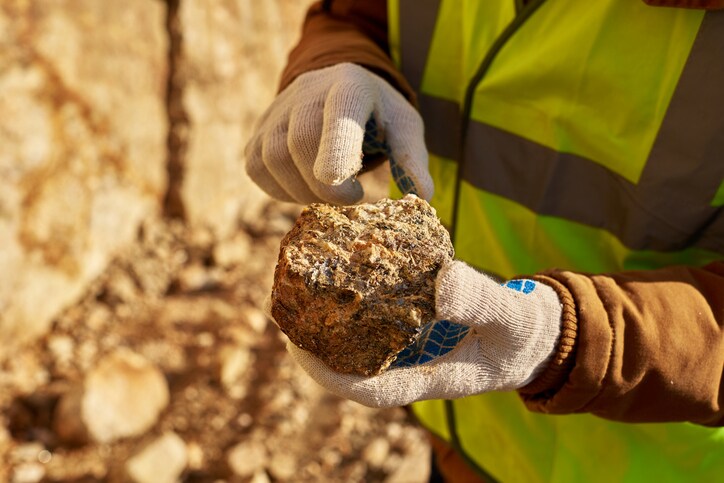 The most recent edition of World Mineral Production, published by the British Geological Survey (BGS), reports that as of 2016, the five most-mined minerals in the world are coal, iron, bauxite, phosphorous rock, and gypsum. Here are some highlights from the report, as published on Mining Technology:
Coal ranked as the most-mined mineral in the world, yet worldwide coal production fell to 7.4 billion tons in 2016 from 8.2 billion in 2012. While coal production has increased in Australia and Russia in the last five years, both South Africa and the U.S. have seen sharp declines in production of anthracite and bituminous coal.
Global iron ore production has increased from 2.9 billion tons in 2012 to 3.3 billion tons in 2016, peaking at 3.38 billion in 2014. Crude iron production, however, has consistently declined from 1.24 billion tons in 2013 to 1.23 billion tons in 2016, peaking, like iron ore, in 2014 at 1.26 billion tons.
Production of bauxite, a key component in the production of aluminum, has fluctuated over the last five years, peaking in 2013 at 299 million tons. The world's five largest producers – India, Guinea, Brazil, China and Australia, who between them produced 246.1 million tons in 2016 – have all seen increases in bauxite production since 2012.
276 million tons of phosphate rock was mined in 2016. China was by far the largest producer of phosphates, contributing 144 million tons, over half of the world's production, in 2016.
267.1 million tons of gypsum were mined in 2016, a steady increase from 258.1 million tons in 2012. China is the world's largest producer, accounting for 130 million tons in 2016.
For more information about mining and processing these minerals, visit the Cement, Coal & Minerals online learning center. The Coal Analysis Production Information page offers resources on the coal blending process and the equipment available to accurately sort, separate, and blend different quality coals to meet specifications. Elemental coal analyzers are used for coal composition analysis to help proactively address process variations and ensure more consistent coal blends and improved fuel quality.
The Mine Exploration Information page discusses how tools such as handheld X-ray fluorescence (XRF) analyzers can be used not only for mining and exploration applications but also for accurate chemical analysis of the mineral to determine the presence and concentration of penalty elements. Bauxite, for example, is the primary source of aluminum, but also contains various mixtures of silica, iron oxide, titania, aluminosilicate, and other impurities in minor or trace amounts. Determining the amount of those impurities is critical for either ore grading or understanding their influence on the processing and production of the primary metal of interest. Take a look at this bauxite application note to learn more.
Likewise, elemental analysis is an excellent choice to analyze the composition of iron ore used in the production of steel. Almost all iron ore is used in steelmaking, and there are more than 3,500 different grades of steel with many different physical, chemical, and environmental properties. handheld XRF analyzers offer reliable elemental analysis for accurate metal and alloy grade ID.