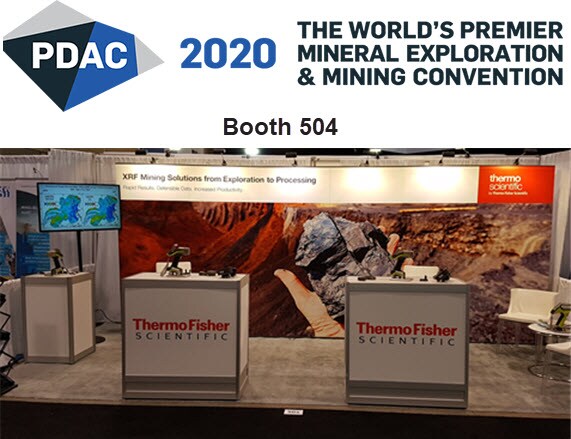 This is a busy week for the mining industry. The Prospectors & Developers Association of Canada is holding PDAC2020, in Toronto, Canada. This is one of the world's premier mineral exploration and mining conventions, and representatives are expecting over 25,000 people. Attendees will include investors, financiers, banking executives, fund managers, brokers, analysts, lawyers, mining developers, exploration managers, prospectors, geoscientists, government officials, media and more – almost every job connected to the mineral industry.
This year's keynote program will address the discoveries of the 21st century and discuss the keys to success then and for the future. The Mineral Outlook Session focus will be about the recent spate of M&A in the gold mining sector, how it differs from that of the past, what it means for the mining industry as a whole, and the potential implications this has on investment and growth in the future. In addition to these two key events, there will be plenty of technical sessions, short courses and social events to fill the four-day convention with lots of educational and networking opportunities.
I always look forward to visiting the Core Shack, which offers a venue for companies to display their core samples, maps, charts, and technical info on drilling projects. Attendees are welcome to get up close and personal with projects that are generating exciting new drilling results. Previously, one of our representatives has brought one of our handheld XRF analyzers into the shack and analyzed some drill core right on the spot.
We may have that opportunity again as we are exhibiting at PDAC this year as well. We'll be in Booth 504 demonstrating the latest in portable mining and exploration technology, including those portable X-ray fluorescence (XRF) analyzers, which are making a critical difference in mining exploration and production. Designed for rugged field environments, these analyzers provide rapid, on-site qualitative screening directly in-situ or lab-quality quantitative analysis on prepared samples, bypassing the costly and time-consuming process of sending samples to off-site laboratories and waiting days, or even months, for critical data. With rapid sample analysis, you get real-time geochemical data to guide drilling decisions, enable high-productivity operations, and gain a competitive advantage.
If you're looking for something to do while you are in Toronto, the show website has links to the city's tourism site and well as to dining and entertaining (with high-in-the-sky eateries), music and nightlife, sports events, and must-see attractions. According to the Tourism Toronto website, Toronto was named one of Travel and Leisure's Best Places to Travel in 2019.
If you can't make it to the show, you can keep up to date on the happenings by following their twitter feed using #PDAC2020. If you want to know more about the latest technology, visit our portable mining and exploration solutions section of the website.
Hope to see you there, but if you can't see our instruments in person, download our mining solutions application. From mineral analysis to complete bulk weighing, monitoring, and sampling systems to informatics, use this Mining Toolkit App to find the latest equipment and technology for your mining operations.
Event Details
Booth 504
2020 PDAC: Mineral Exploration & Mining Convention
March 1 – 4, 2020
Metro Toronto Convention Center
Toronto, Canada
#PDAC2020