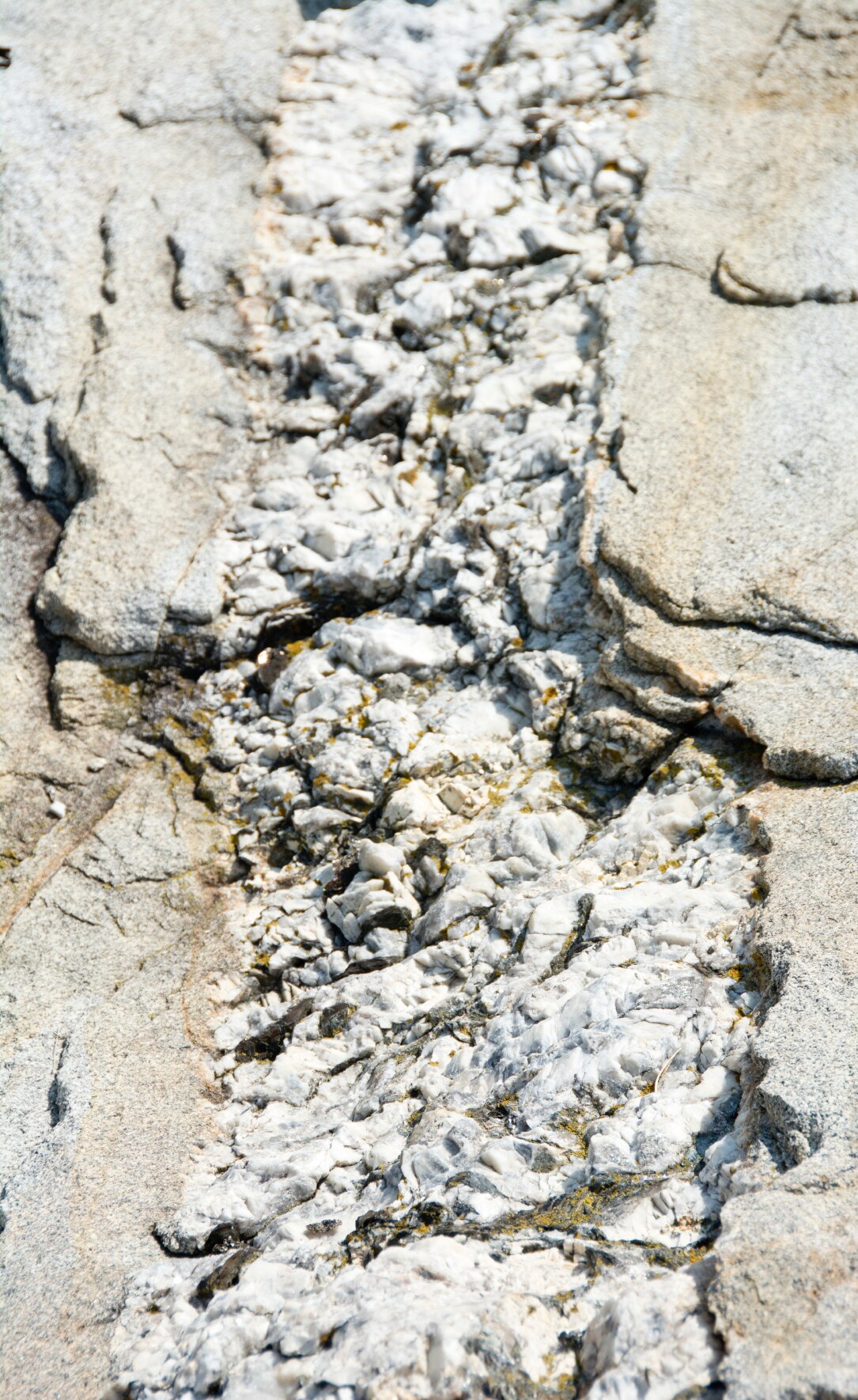 Pegmatite is granite-like rock that isn't very useful on its own but houses some very beneficial elements such as rare earth elements, lithium, tantalum, niobium, and many gemstones including apatite, aquamarine, emerald, garnet, spodumene, topaz, tourmaline, and zircon. Most of the world's supply of beryllium comes from non-gem quality beryl within pegmatite.
Geology.com describes pegamites as extreme igneous rocks that form during the final stage of a magma's crystallization. In the early stages of crystallization, the ions that form high-temperature minerals are depleted from the melt. Rare ions that do not participate in the crystallization of common rock-forming minerals become concentrated in the melt and in the excluded water. These ions can form the rare minerals that are often found in pegmatites. Rare elements concentrated in large crystals make pegmatite a potential source of valuable ore.
Here's an overview of a few of the important minerals found in pegmatite:
Rare Earth Elements
Rare earth elements are so named not because they are actually rare but because they are usually found within other minerals, which makes them difficult and costly to mine. However, the reasons for extracting them are plentiful. REEs are commonly used in consumer electronics such as televisions, tablet computers, cameras, and mobile phones, as well as automobile catalytic converters, and rechargeable batteries. They are also essential to many green energy products including hybrid cars. Take a look at this infographic for a quick peek at the many ways rare earth elements are used.
Apatite
Apatite is the main source of phosphorous, an important nutrient required by plants. Apatite is also a biological mineral with important applications in the chemical and pharmaceutical industries. Apatite has a high fluoride content and is a source of fluoride additives used in the United States. In the geological world, apatite is used for fission track dating, a technique that determines the age of a mineral sample by its uranium content. Apatite contains many minor and trace elements and can be used as an ore for rare earth elements. Read The Versatile Apatite Mineral Group to learn more.
Tantalum
Tantalum is a little-known but widely used element in high end manufactured products, such as mobile phones, DVD players, video cameras, personal computers, video game systems, and televisions. It is used in the aircraft industry to produce alloys for jet engine components. It's also used in making metalworking tools, chemical process equipment, nuclear reactors, and missile parts, camera lenses, surgical instruments, and implants.
Tantalum is part of the refractory metals group, the basis of compounds that are extremely heat resistant and durable. Tantalum is very hard, extremely corrosion resistant, easily fabricated, and is a good conductor of heat and electricity. For more interesting facts about tantalum, view this infographic.
Lithium
Lithium-ion (Li-ion) batteries have become the energy storage solution of choice for portable electronic devices such as laptops and smart phones. The emergence of electric and hybrid vehicles has furthered interest in new battery technologies that offer improved performance.
Although lithium is in high demand, hard-rock mining of lithium-bearing pegmatite and spodumene is a costly and time-intensive endeavor, most lithium is produced by the evaporation of highly concentrated lithium brine, an easier and more profitable method. The hard rock minerals pegmatite and spodumene are found mainly in Australia. Read Lithium Mining Today May Influence What You Drive In the Future to learn more about lithium extraction and other potential sources of lithium.
Be sure to visit our Mining community for more interesting information about minerals and elements.