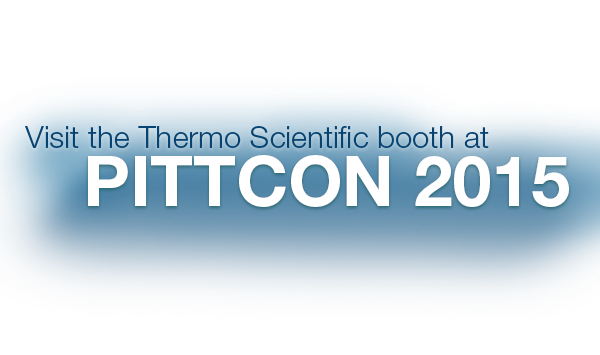 Before you step onto the Pittcon exhibit floor, take a few moments to look over our schedule (for Booth 2523) so you can plan a productive meeting. One of the world's largest shows for laboratory science, the Pittsburgh Conference on Analytical Chemistry and Applied Spectroscopy, attracts more than 16,000 attendees from industry, academia and government from over 90 countries worldwide. Held in New Orleans, LA USA, March 8 – 12, 2015, it promises to provide you with plenty of opportunities to meet with technical experts and discover ways to help solve your toughest analytical challenges.
For those interested in geochemistry topics, including minerals, coal, oil, and mining sample analysis, we will be offering several learning sessions and technical posters, including:
Rapid and Simultaneous Identification of Thermal Maturity and Mineral Contents in Oil Shale with High-Speed Raman Imaging
Next Generation Handheld Elemental Analyzers – Smarter, Smaller and Faster
Elemental Determinations, Geological to Biological – WDXRF Analysis Using Standard, Standardless, and Advanced Investigative Techniques
Rapid Elemental and Isotope Analysis of Coal Material by EA /EA-IRMS
Next Generation Handheld Elemental Analyzers
Anion and Cation Analysis of Produced Water From Hydraulic Fracturing Using Ion Chromatography
Achieving a Paperless Laboratory
If that wasn't enough to get you interested, visit Booth 2523 to recharge your phone/ipads/laptops, while you learn how our solutions can help you recharge and grow your productivity. Our technical experts and self-guided interactive tools will highlight areas important to you and your research. On Monday and Tuesday, you can enjoy complimentary refreshments and applications discussions. You and your devices will both be completely recharged and refreshed!
Hope to see you in New Orleans, but if you can't make it, just register to receive all our materials.