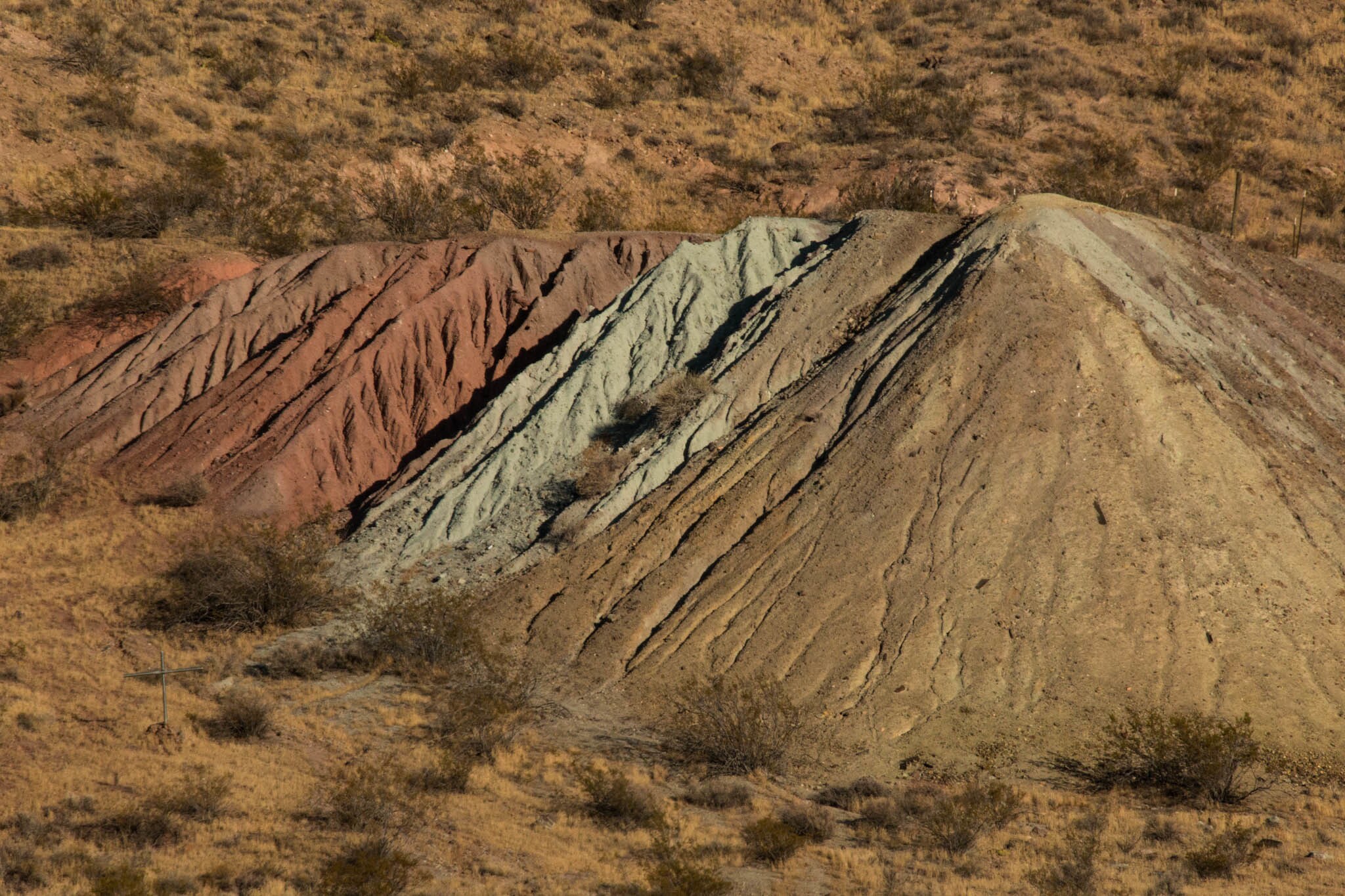 Tailings, mineral waste products produced by mining operations, are a well known pollutant requiring remediation. However, in recent years some mining companies have developed novel reprocessing technologies to extract valuable metals from the waste. As we first described in the post, From Tailings to Treasure? A New Mother Lode, very small diamonds can be recovered from the residue of the original diamond-bearing ore, and the U.S. Geological Survey found that discarded mine tailings may yield significant amounts of rare earth elements.
An article on the Deloitte web site points to several examples where developments in mineral processing technology have made the retreatment of numerous tailings dumps possible—and profitable. These include the processing of platinum group elements (PGEs) from the UG2 reef in the Bushveld Complex (BC) of South Africa to recover chrome, and the processing of chrome ore in the Lower Group reefs of the BC to recover PGEs. Several commercially profitable enterprises have also been set up to retreat tailings dumps from South Africa's Witwatersrand gold processing operations. The article explains that business need to determine the economic viability of their mineral assets, as well as the the quality of the tailings material, the grade variability, and mineralogy before starting a tailings reprocessing program.
To accurately identify minerals within tailings, geologists may use analytical technologies including both laboratory and portable X-ray fluorescence (XRF) instruments. Portable XRF analyzers provide fast, accurate analysis of tailings to quickly and easily gauge the efficiency of extraction and enrichment processes. The real-time assay data provided by a portable XRF analyzer allows for timely process adjustments and productivity improvements.
Another potential advantage to reprocessing mine tailings is described in a recent article on Phys.org. Researchers from the University of Manitoba tested toxic metalloid-reducing bacteria discovered in highly polluted abandoned gold mine tailings in Manitoba's Nopiming Provincial Park. The researchers found that these bacteria, or their enzymes, may be useful for the development of bioremediation technologies, a treatment that uses naturally occurring organisms to break down toxic substances. Dr. Vladimir Yurkov, a professor at the university, explains, "These bacteria have the ability to convert toxic components that exist as a result of mining activities into less toxic forms and are prevalent in extreme environments." The byproducts left over from the abandoned mining operation remain highly polluted with heavy metalloid oxides. The researchers studied aerobic anoxygenic phototrophs (AAPs) from soil samples at four different sites and found that five of the strains could grow under a wide range of temperature, acidity and salt content. All of them were highly resistant to toxic metalloid oxides, and were able to convert toxic tellurite to the less toxic elemental form tellurium, a process which could potentially contribute to decontamination of the tailings. The study was published in the Canadian Journal of Microbiology.
Recommended reading: