Today's post about Tuberculosis marks the 200th story we have published to Accelerating Proteomics. A big thanks goes out to our Editor in Chief, Mary Lopez, director of the Biomarkers Research Initiatives in Mass Spectrometry Center. She and her colleague Mary Ann Vogelsang review each story – a herculean task.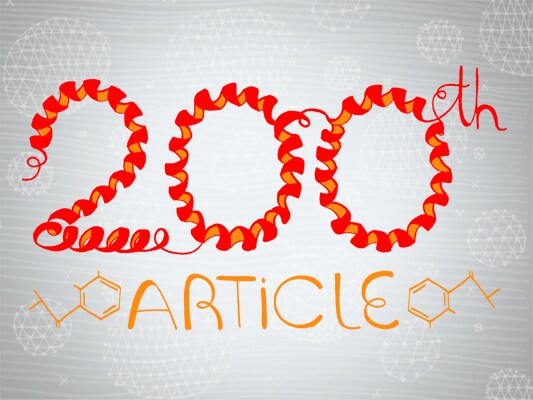 While 200 is a big number, it is obvious, that even if we had written 1,000 stories on proteomics, we would only be scratching the surface of this huge topic. The science of protein interactions, expression and regulation is undoubtedly advancing our ability to provide personalized medicine. The enormous complexity and variations inherent in molecular biology make writing for this blog both a challenge and a privilege. On the one hand, our writers are never bored. That's for sure. On the other, the breadth and scope of this project can be overwhelming. For example, on any given day a writer might be working on a story about Gene Targeting and Functional Proteomics and another on Biomarkers in Cardiovascular Disease. There really is no topic in human biology that has not been investigated using proteomic methods — including apparently the Proteomics of Balding. 
It's not possible for any single person to know everything there is to know about proteomics.
But collectively researchers, scientists and technologists are giving it a try. 
One story at a time, we are very proud to be part of the proteomics community. 
Thanks for following us along the way,
Heather Drugge, Blog Manager
p.s. If there is a topic you would like us to write about, please let us know.
Post Author: Heather Drugge. Heather has 20 years of experience writing about products and services for both the private and public sectors, including more than 15 years with high-tech and biotech companies. She specializes in science-based writing for B2B technology-based companies.
Call me at 604-868-1309
or skype at heatherdrugge