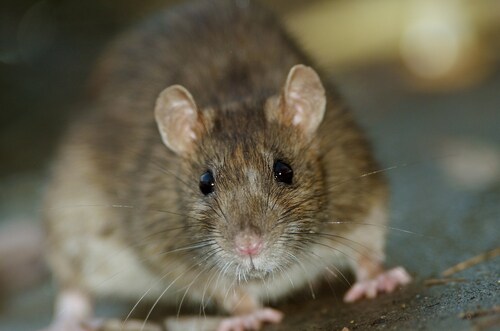 Drug addictions pose serious health concerns and are difficult to overcome. In order to develop better treatment strategies, researchers are turning to proteomics to study the effects of drug use. Recently, Bosch et al. (2016) studied proteomic changes in rats exposed to methamphetamines.1 Their work documented previously undiscovered changes in protein expression in response to methamphetamines.
For their experiments, the researchers studied eight control rats and nine methamphetamine self-administration rats. The animals had ad libitum access to food and water except during self-administration. The team anesthetized the animals, fitted them with chronic indwelling jugular catheters, and assigned them to control or methamphetamine self-administration groups. The study design isolated dorsal striatum (dStr) synaptosomes from control (n = 8) or methamphetamine self-administration (n = 7) rats following 30 days of methamphetamine self-administration (2 hours/day) and 14 days abstinence.
After the experiment was complete, the investigators removed the rats' brains and rapidly dissected the dStr from both sides of the brains. They combined both sides of each brain and homogenized samples. The team also performed a glutamate release and extracted proteins. The researchers pooled protein samples into control or methamphetamine groups. They digested proteins in trypsin prior to liquid chromatography and mass spectrometry (LC-MS/MS) on a Dionex UltiMate 3000 RSLCnano system coupled to a LTQ Orbitrap XL mass spectrometer via a nanospray ion source (Thermo Scientific). Proteome Discoverer software (version 1.2.0.208, Thermo Scientific) provided a platform to search LC-MS/MS spectra against the Rattus norvegicus protein database. Another program, Scaffold, allowed the researchers to identify proteins and quantify proteins based on spectral counts. The mass spectrometry proteomics data are available via ProteomeXchange with identifier PXD001443.
The researchers identified 84 differentially expressed proteins with known roles in neuroprotection, neuroplasticity, cell cytoskeleton, energy regulation and synaptic vesicles. Notably, they saw expression changes in the following proteins: amphiphysin (a Bin-amphiphysin-Rvs domain protein), phosphatidylethanolamine binding protein-1 (a serine protease inhibitor implicated in neuronal growth) and stress-induced phosphoprotein (involved in neuroprotection and neuron plasticity). The researchers explain that these proteins suggest a combination of cell stress and synaptic plasticity and neuroadaptation that occurs with exposure to methamphetamine and persists after abstinence.
The researchers maintain that this approach corresponds well with previous studies of brain proteomics in rats. Their work also provides new insight into the effects of methamphetamine use on synaptic protein expression in a key brain region associated with addiction.
Reference
1. Bosch, P.J., et al. (2015) "Proteomics analysis of dorsal striatum reveals changes in synaptosomal proteins following methamphetamine self-administration in rats," PLoS One, 10(10): e0139829. doi: 10.1371/journal.pone.0139829.
Post Author: Emily Humphreys. Emily has previous research experience in eye development, infectious diseases, and aging. Emily has been a regular contributor to Accelerating Science since 2012.