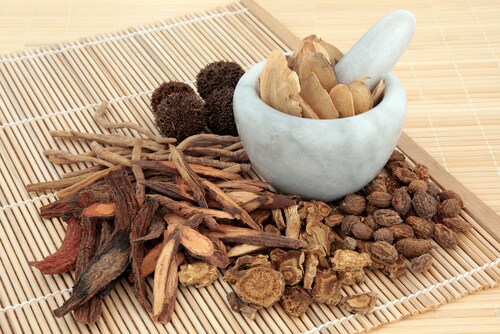 Herbal medicines are finding their place as complementary therapies. However, some herbal medicines are restricted because of untoward side effects. Once of the most troublesome side effects is nephrotoxicity arising from certain alkaloids within the compounds. Using the traditional medicine Semen Strychni as a model, Gu et al. (2016) investigate the relationship between S. Strychni alkaloids (SAs) and endogenous tyrosine (tyramine under nephrotoxicity).1
S. Strychni mainly consists of alkaloid compounds such as strychnine and brucine, and is known for its anti-tumor, analgesic and anti-inflammatory angiogenesis effects. Gu et al. hypothesized that accumulation of SAs affects the endogenous levels of tyrosine and tyramine to cause nephrotoxicity. They tested their hypothesis using hydrophilic interaction liquid chromatography–electrospray ionization–tandem-mass spectrometry (HILIC-ESI-MS/MS).
Initially, the investigators used crude extracts of S. Strychni and Aristolochia manshuriensis, which they obtained by refluxing and then freeze-drying to prepare herbal powders. They then separately dissolved them in RPMI 1640 medium and filtrated with 0.22 μm cellulose acetate membrane. Gu et al. prepared groups of cell culture from the human embryonic kidney epithelial cell line HEK 293t:
Blank group (BG) with cells exposed to blank medium
Positive control group (PCG) with cells exposed to replaced medium containing A. manshuriensis
S. Strychni group (SSG) with cells exposed to replaced medium containing S. Strychni
In the first stage, the investigators observed cell morphology. BG cells had a normal appearance, while both PCG and SSG cells had hallmark characteristics of cells affected by toxicity, such as clustered cell forms, round shapes and blurred cell edges. Furthermore, in the PCG and the SSG, cell viability was 50.5 ± 6.3% and 56.4 ± 8.7%, respectively. The researchers found lower levels of CAT, GSH and SOD in the SSG and PCG cells compared with BG cells, indicating oxidative stress.
They then used a Q Exactive Hybrid Quadrupole-Orbitrap mass spectrometer (Thermo Scientific) to analyze cell samples and select the most representative SAs. They identified 11 SAs in total in cell lysate samples following treatment with S. Strychni. Strychnine and brucine had the highest intensities.
In the final stage, the investigators used HILIC-ESI-MS/MS to analyze the main SAs (strychnine and brucine), endogenous tyrosine and tyramine in cell lysate samples from the BG, the PCG and the SSG. They observed similar behaviors in analyses from the SSG and the PCG, which confirmed that they had developed a successful model of S. Strychni nephrotoxicity. Importantly, they also found that strychnine and brucine continuously increased in SSG cells during the experiment, while tyrosine and tyramine in SSG cells continuously decreased after cell treatment. Treatment lowered levels of tyrosine and tyramine in SSG cells compared with BG cells.
Gu et al. suggest that their results indicate that tyrosine and tyramine are promising biomarkers for S. Strychni nephrotoxicity. They showed that endogenous tyrosine and tyramine were influenced by the accumulation of SAs in a S. Strychni nephrotoxicity cell model. Further, their method, using HILIC-ESI-MS/MS, may be considered as a strategy for future analyses of herbal medicines.
Reference
1. Gu, L., et al. (2016) "An analytical strategy to investigate Semen Strychni nephrotoxicity based on simultaneous HILIC-ESI-MS/MS detection of Semen Strychni alkaloids, tyrosine and tyramine in HEK 293t cell lysates," Journal of Chromatography B, 1033–1034 (pp. 157–165), doi: 10.1016/j.jchromb.2016.08.021.

Post Author: Miriam Pollak. Miriam a Nutritionist specialising in women's health and works from her Bondi Beach clinic. She is also currently completing her Masters by research in nutrition.
Prior to this, Miriam majored in neuroscience as an undergraduate before completing a post graduate degree in science communication. She spent over a decade working in science communication and medical research, collaborating with some of the best oncologists and researchers in Australia and the U.S.