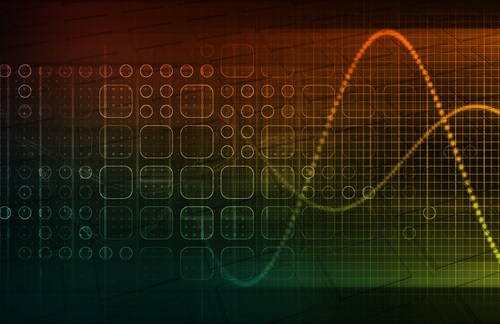 As mass spectrometry–based proteomics advances, so does the availability of data on post-translational modifications (PTMs). Edwards et al. (2014) recently modified the existing ReportSites analysis tool1 to expand the range of interpretations, allowing researchers to interrogate data for structural relationships between PTMs in both 2-D and 3-D.2
Within the cell, protein synthesis and activity are controlled in a number of different ways at the gene transcription level or following synthesis or translation. PTMs, by altering protein structure and conformation, are powerful regulators of activity and cell trafficking. Researchers now know that PTM regulation varies according to physiological or pathological environment, such as disease, infection, nutrition or aging.
Characterizing and quantifying PTMs is important for biomarker discovery and determining disease pathogenesis. Furthermore, researchers are discovering that taking a wider view of PTMs is beneficial; analyzing patterns of protein modifications can lead to conclusions on what is driving the need to modify activity. In addition, scientists need to pay attention to functional interactions between PTMs and define hot spots or clusters that allow closer associations that could permit cross talk.
In order to perform such an analysis, researchers must be able to examine peptide and PTM data according to linear amino acid sequence positioning (2-D pattern) and with reference to 3-D protein secondary structure. Edwards and coauthors introduced modifications into the existing program, ReportSites, a command line–oriented Perl program, to enable spatial orientation of PTMs identified in spectral data. To do this, the program overlays and merges peptide sequences from the MS/MS data, mapping the PTMs to 2-D (linear or sequence) and 3-D (conformational or secondary structure) locations. The new program workflow accomplishes this by drawing sequence data from the Swiss-Prot database and layering it with information on crystal structure gained from the Protein Data Bank database. From this manipulation, data output as CSV files allow further analysis or visualization to determine spatial relationships and clustering.
Edwards et al. used established methodology to analyze mouse brain protein extracts for mapping spatial patterns in PTM occurrence. In order to generate a database of sufficient size to test the ReportSites software, they enriched the brain preparations for phosphopeptides using titanium dioxide, then analyzed the resulting samples by liquid chromatography–tandem mass spectrometry (LC-MS/MS) using an LTQ Orbitrap Velos hybrid ion trap-Orbitrap mass spectrometer (Thermo Scientific). They examined spectral data using Proteome Discoverer software (Thermo Scientific) before applying it to ReportSites analysis for spatial pattern recognition.
In addition to showing where each PTM localized in the amino acid sequence, ReportSites also showed close spatial relationships between non-adjacent modifications by examining the 3-D structural arrangement of each protein. As described by the researchers, the program defines PTM relationships according to their separation by intervening amino acids in addition to space within the tertiary structure.
Further analysis and visualization showed that by confining each protein within a theoretical 3-D bounding box, the researchers could generate a normalized distance between theoretical PTMs and thus indicate clustering when it occurs. In analyzing the data, Edwards et al. found that the PTMs identified tended to occur in closer proximity than would arise strictly by chance, suggesting that clustering of these events within a protein could play a more important role in cell regulation as a PTM coding effect, as proposed in other studies.
Although noting that further development is necessary for the ReportSites tool, the team concluded that data visualizations generated by the software could expand research into PTMs, allowing interpretation of hot spots that indicate the potential for PTM cross talk.
References
1. Edwards, A.V.G., et al. (2012) "ReportSites – A computational method to extract positional and physico-chemical information from large-scale proteomic post-translational modification datasets," Journal of Proteomics and Bioinformatics 5(4) (pp.104–7), doi: 10.4172/jpb.1000220.
2. Edwards, A.V.G., et al. (2014) "A tool for mapping and displaying spatial patterns and relationships between post-translational modifications in two and three dimensions," Journal of Proteomics and Bioinformatics 7 (pp.385-88), doi:10.4172/jpb.1000344.