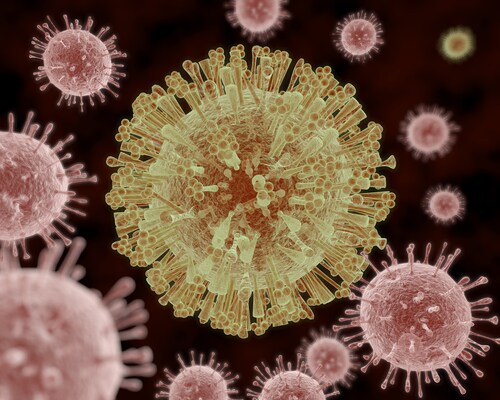 Zika virus is transmitted by mosquitoes, particularly members of the Aedes genus. These mosquitoes were originally found in tropical or subtropical zones but have now spread to all continents, including North America. Researchers are now looking at methods to prevent further spread of Zika virus. One promising approach is to introduce Wolbachia, a genus of endosymbiotic proteobacteria, with the ability to infect insects and suppress viral transmission of vector-borne diseases.1 A recent article from the New York Times reported that Wolbachia Zika virus trials are currently under way in Australia, Colombia, Vietnam, Indonesia and Brazil.2
While researchers are hopeful that introducing Wolbachia into mosquitoes will help control infections, implementing this solution is far from simple. There are multiple strains of Wolbachia, and sometimes several variants within a single host, as new mutations or recombinations occur. As this happens, the new strains can displace existing strains and disturb the protective effects. Along with this, many strains remain uncharacterized. Because of these complexities, it may take some time to study the long-term effects.1
In 2014, Baldridge et al. analyzed the proteome of a Wolbachia-infected cell line, C/wStr1, derived from Aedes albopictus.3 The team used two complementary methods to identify proteins. In one method, the team performed sodium dodecyl sulfate polyacrylamide gel electrophoresis (SDS-PAGE) and then performed tandem mass spectrometry using an LTQ ion trap mass spectrometer (Thermo Scientific) on excised gel bands. In the other method, the team enriched the Wolbachia strain C/wStr1 by fractionation and recovered proteins into a pellet. They subjected the resulting peptides to either on-line reverse-phase high-pressure liquid chromatography (HPLC) for protein identification using Orbitrap technology-based (Thermo Scientific) mass spectrometry (1D LC MS/MS), or off-line high-pH HPLC and then protein identification (2D LC MS/MS). The team identified 790 identified proteins in the Wolbachia-infected cell line. Some of the notable findings included Wolbachia-encoded chaperones, stress response and cell membrane proteins. They also identified the surface antigen WspA, a peptidoglycan-associated lipoprotein and a 73 kDa outer membrane protein.
In 2016, the same research team expanded on its earlier study using the same cell line, this time using proteomics data to answer genomic questions regarding the Wolbachia bacteriophage.4 Using C/wStr1 again, the team turned to liquid chromatography–tandem mass spectrometry (LC–MS/MS), this time on LTQ and Orbitrap Velos mass spectrometers (Thermo Scientific). They used Sequest software (Thermo Fisher Scientific) to extract spectra and looked for matches in a database containing 74,570 protein entries from sequenced Wolbachia genomes, the Aedes aegypti genome and flavivirus genomes. They identified 39 phage/virus-related proteins, and a final prophage proteome of 119 proteins.
A major finding here was that the Wolbachia-infected cell line, BwStr, encodes at least one prophage capable of excision and completion of the lytic life cycle, which is the same process viruses go through when they overtake a cell.
These findings may help future researchers understand the mechanisms of Wolbachia infection and how it can be successfully used in the context of controlling Zika virus.
References
1. Hoffmann, A., et al.  "Wolbachia strains for disease control: Ecological and evolutionary considerations," Evolutionary Applications, 8(8) (pp. 751–768), doi: 10.1111/eva.12286 PMCID: PMC4561566.
2. Innis, M. "In Australia, a new tactic in battle against Zika virus: Mosquito breeding," The New York Times, Feb 4, 2016.
3. Baldridge, G.D., et al. (2014) "Proteomic profiling of a robust Wolbachia infection in an Aedes albopictus mosquito cell line," Molecular Microbiology, 94(3) (pp. 537–556). doi: 10.1111/mmi.12768
4. Baldridge, G.D., et al. (2016) "The Wolbachia WO bacteriophage proteome in the Aedes albopictus C/wStr1 cell line: Evidence for lytic activity?" In Vitro Cellular and Developmental Biology Animal, 52(1) (pp. 77–88). doi: 10.1007/s11626-015-9949-0.