Benchtop Vacuum Accessories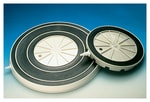 Use these replacement plates for select vacuum chambers and bell jars. Plates are molded of white polypropylene or polycarbonate, with neoprene gaskets.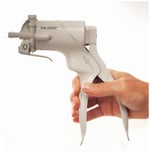 Quickly attain and hold vacuum of 25″ (635mm) Hg with these hand-operated vacuum pumps feature a new, more durable and ergonomic handle design.
Attach this vacuum pump directly to sink faucets for vacuum draw. It operates efficiently with water pressures as low as 7.5 psig for minimum water consumption.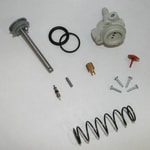 Everything you need to maintain and repair the internal parts of your Cat. Nos. 6131-series and 6132-series hand pumps for extended hand pump life.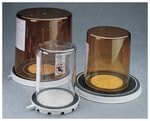 Eliminate the risk of implosion or shattering at full vacuum with Thermo Scientific™ Nalgene™ Vacuum Chambers.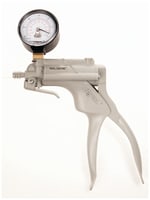 Easily operate these repairable hand-operated PVC vacuum pumps, ideal for siphoning, filtration, liquid transfer, bleeding fluid lines and checking for leaks.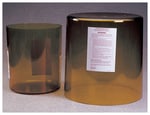 Perform demanding applications with chemical-resistant Thermo Scientific™ Nalgene™ Replacement Vacuum Jars. These jars weigh less than glass and have a warm amber cast.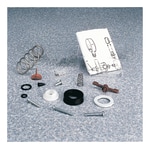 Maintain Thermo Scientific™ Nalgene™ reparable zinc/aluminum hand pumps manufactured 2009 and later using the Nalgene™ Metal Hand-Operated Vacuum Pumps Repair Kit.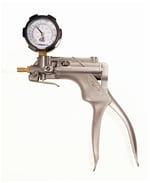 Obtain full blank port pressure with only two strokes when using the Thermo Scientific™ Nalgene™ Zinc/Aluminum Hand-Operated Vacuum Pump with Gauge.