In the world of optics and electronics, technology development means better quality for less money, and this is true when developing real-time PCR instrumentation such as the QuantStudioTM 3 and 5 Real-Time PCR Systems. We interviewed two Product Managers from Thermo Fisher Scientific.
Roland Tan and Levente Egry are both Senior Product Managers, and have been heavily involved in the development of the QuantStudioTM 3 and 5 Real-Time PCR instrument since its inception.
Why a new instrument?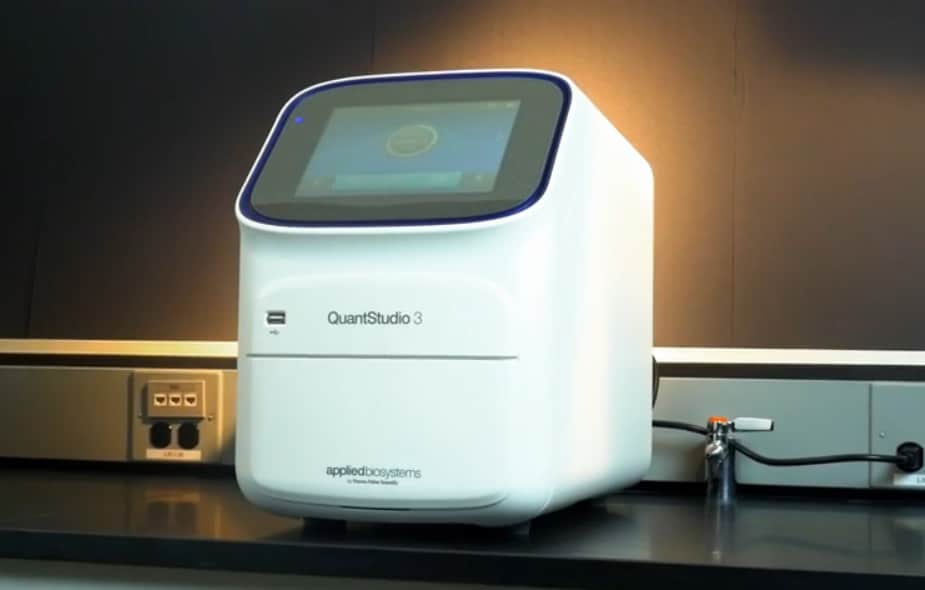 Roland: We're actually expecting to launch several systems throughout 2015. In the recent past, we've innovated in the higher throughput market with the QuantStudioTM 6, 7 and 12K Flex Real-Time PCR systems. Taking the knowledge and experience from past developments, our plan comes full circle with the QuantStudioTM 3 and 5 systems for the lower/mid- level throughput markets. We felt there were several ways our existing systems could be improved, and we did extensive customer outreach to focus on innovations that mattered most to customers.
What did customers tell you?
Roland: In a nutshell, they said they wanted something easier to use, and a better way to interact and collaborate with their data. Ultimately they wanted a better experience overall, with many referring to the "easy use" and "instant access to their content" with respect to their smart phone or tablet.
And what are the largest-impact technical improvements?
Levente: I believe we will have the most advanced, best-in-class user experience, and I don't use this term lightly. As Roland mentioned, we took our customer's requests seriously in re-thinking what they are trying to accomplish with their instrument, and designed the user-interface and user interaction with the instrument to guide both the hardware and software design. In our own terminology we call it 'User-Centered Innovation', or UCI , and this guiding-principle has meant putting the customer requirements as paramount.
The technical improvements include advances in electronic components, everything from touchscreen technology (and screen resolution), on-board memory and computer processing, to LED light-source technology: these all really make a difference. For example, the LED light source we use is expected to last for many years with minimal issues, while smaller and faster processors, coupled with an interactive touch screen, enable an instrument that can operate in stand-alone mode or connect directly to our online analysis ecosystem.
Roland:
These new systems are designed to be the most sensitive with 1.5-fold resolution and the first with access to the Thermo Fisher Cloud, giving researchers confidence in their data and the ability for them to share and collaborate easily with the cloud.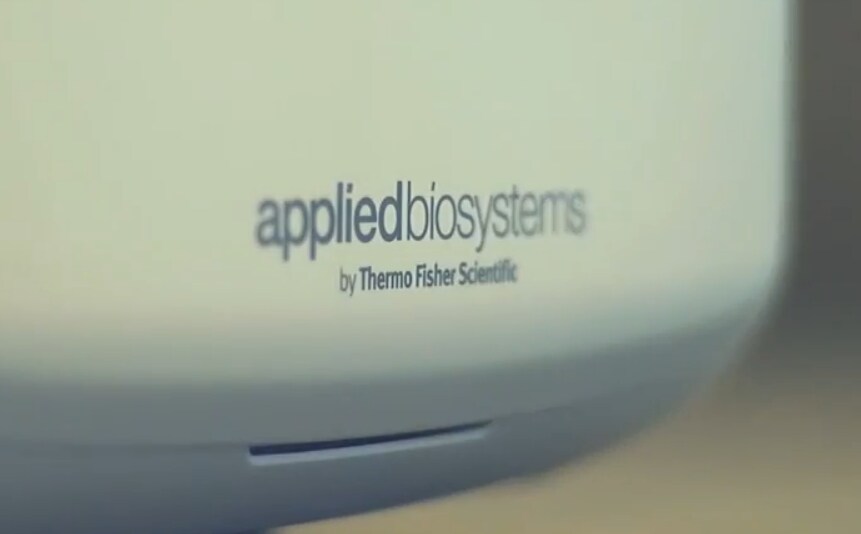 Can you elaborate on customers' feedback about the new system?
Levente: Our early-access customers have been extremely positive about how easy the system is to use. In addition, they've commented on the 'superb data quality', which is what we like to hear, with tight correlation to existing datasets. Other feedback included the speed of the instrument, and they also really like the touchscreen interface. The feedback has been uniformly positive, giving us confidence that we are launching a winning proposition. These customers have been located worldwide, from Europe (Hungary, Italy and France), Asia Pacific (Singapore and Japan) as well as sites in North America.
What were your guiding principles in developing these new QuantStudio 3 and 5 Real-Time Systems?
Roland: One of the first things we did as part of this project was to compose a list of "guiding principles" to ensure we always focused on our end goal, as we worked to deliver the best possible system to our customers:
It has to be easy to use from all aspects, including instrument interaction, data analysis (regardless of location) and connect with portable devices, and minimize the need for training
It needs to be affordable
Implement analysis on the cloud, as cloud computing represents the future; sharing, collaboration and processing power
Lower the burden of transitioning to the new systems
Update the industrial design
Provide a " great experience" to the user
What were some of the highlights and challenges in the development process?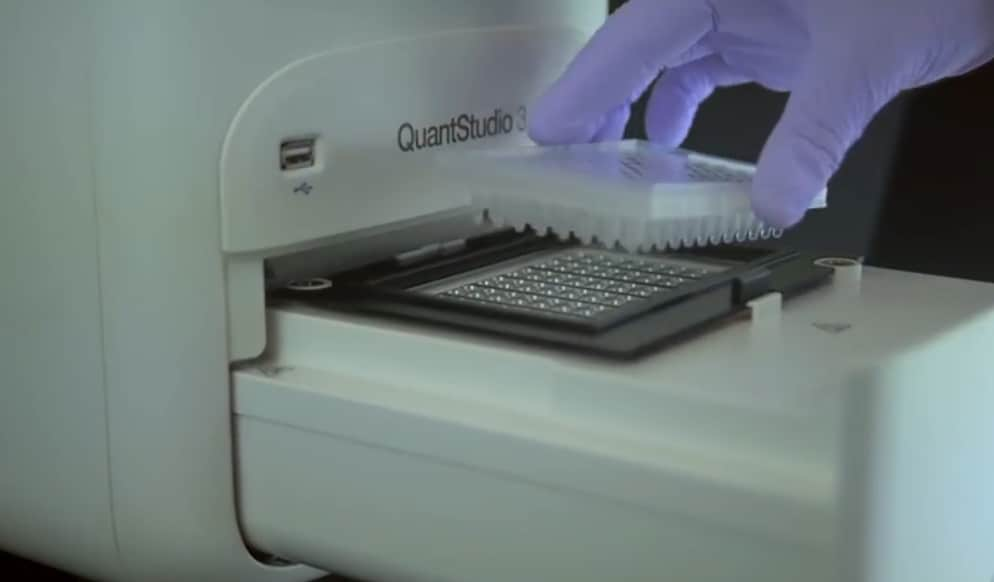 Roland: The development team has decades of real-time instrumentation experience and has enjoyed much success. I'm lucky to have a development team of this caliber. One interesting challenge for the team was having "ease of use" and "user experience" goals. These goals are subjective by nature and opposite to typical objective goals that are common to technical/engineering folks.  The team did a great job embracing the challenge and we're all excited for customers to experience the new systems.
Any other highlights?
Levente: Product development often has critical, interlocking dependencies and that is certainly the case for this product as it has a touch-screen, desktop, and online versions of the software. The software team outdid themselves on this one, delivering what would typically be three products in a single project. I think the results will speak for themselves: users will have a seamless experience going from the instrument's touch screen to the desktop or online software, enabling superior flexibility.
Another exciting moment was shipping early-access prototypes worldwide. It is amazing to finally have something in the hands of customers and for the team to hear such positive feedback. The great data and comments from our test sites was true validation that all the hard work many people put into this project was paying off and the system would be a hit!
More information about the new QuantStudio 3 and 5 Real-Time Systems is available here.  http://lifetechnologies.com/quantstudio3-5