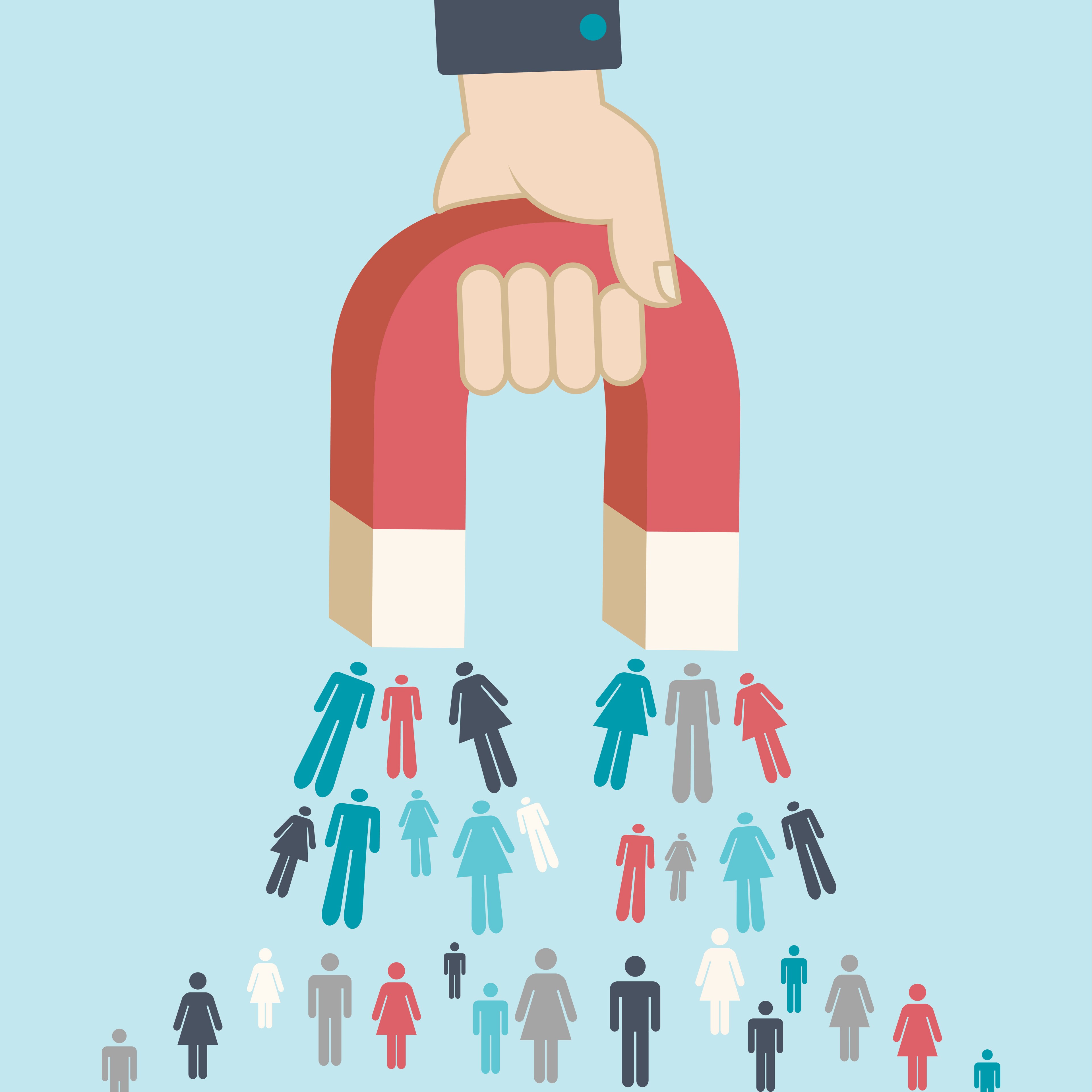 This article is part of a series from Thermo Fisher Scientific on the growing field of Consumer Genetics. Entrepreneurs and executives are encouraged to submit their product development ideas for a chance at $25K in support from Thermo Fisher and ixLayer. Please contact us to learn more about solutions for direct-to-consumer genetics.
You came up with a novel idea to start a DTC genetics company ✅
You got funding for it ✅
Product development is underway ✅
Your branding is beautiful, your website is nimble, and your messaging is clear ✅
But…wait!  How do you get people other than your family and friends to buy your product?
Attracting consumers and giving them a reason to be excited about your product is tough. Luckily, you have chosen an innovative and impactful space. Even better, the public's interest is piqued thanks to household-name consumer genetics companies. They've put millions into building excitement and educating the consumer on kitchen-table genetics. Ancestry.com, for example, spent over $100 million on TV ads alone in 2016, according to Kantar Media.
Companies entering the market can generate buzz in the wake of this media. That's the good news. Now the bad news: it's harder than ever to acquire and engage your target customer base. Customers expect information in supersonic form, they pay attention for seconds before swiping, and there's a ton of choice. Also, consumers curious about at-home genetic tests are concerned about privacy, security and where their data will end up. When you couple these factors with a small marketing budget, acquiring customers can feel like you're wading through quicksand. Don't despair! A few old-school pearls of wisdom and new school tricks will help you create find and connect with your target customers.
Before kicking off your plan to reach an epic number of customers around the globe and achieve mega status on social platforms, make sure you have these items in order:
Know your customer and create buyer personas
Buyer personas are a collection of ideal customers for your products. You don't have to go overboard; three to four personas may suffice. Learn what your target customers care about, how they make buying decisions, who their influencers are, and where they browse online. Understanding your customer helps you to talk to them about a value proposition they care about, in language they understand, and on the channels they use.
You also need to get real feedback on your product. You may think you have the "right" buyer locked in, but you have to test it with real people. It's no good making a product with ancestry insights targeted at Millennials when your actual buyers are the Baby Boomers with money to burn and time to spend, especially if you've made it too tricky for them to access their data.
Once you have a product to sell, go out and talk to your customers. A simple phone call to check in and see if the product meets their requirements can go a long way. If your product is on the shelf at a traditional brick-and-mortar location, talk to people who might be interested in it. Talking to actual people provides unmatched feedback on how a customer perceives what you're selling — especially in this space. Even though people are generally aware of consumer genetics, a box on the shelf with a snappy icon may not be intuitive. Ask questions like:
       Do they understand the terminology we're using?
       Is it clear it's a genetic-based product?
       Why are the insights in the product important?
       Is the data actionable?
You'll probably sell a few products in the process. To be clear, this strategy is not scalable, but it can give you informational diamonds that help you rework issues around design, customer communication and messaging.
Build an amazing website
First impressions count, and your website is one of the first interactions you have with your customer. It's how they find you, trust you and want to buy from you. You need to think of your website as a core acquisition channel. Decide what you want your customer to see, think and do once they reach it. Always have a strong call to action.
Some key features of great websites are: 
      Beautiful branding that your consumers can relate to
      Strong messages that lead with insights, relevant to your consumers
      Responsive design across a variety of devices
      Fast and seamless load times.
When it comes to a website selling science to a consumer who may not have a scientific background, make it so the top-level messages are clear, but give the user the ability to deep-dive as they become educated in the subject matter.
If built and used effectively, your website can be your most valuable channel for selling and educating.
Create a good old-fashioned email list
It's an old-school tactic that works and doesn't require a ton of cash outlay. Email is hardwired in our everyday interactions, and it's not going anywhere. According to the Radicati Group, people sent and received 281 billion emails per day in 2018, and email use is on the rise worldwide.
Email marketing is a great way to reach your intended personas. You can begin by creating a list of extended family, friends and business contacts. Then capture people via your website and social media presence. It's also important to invest in a cloud-based customer management platform. There are many options to consider, depending on your needs and budget, like Drift, ZohoSales IQ and Intercom to name a few.  
Invest in search engine optimization (SEO)
If a customer is trying to find information on consumer genetics products, you want to make sure your website appears at the top of their search. The first five organic results account for 68% of all the clicks, as reported by Zero Limit Web Digital Marketing.
Words and phrases like "direct-to-consumer genetic testing", "consumer genomics" and "personal genomics" are keywords to include on your website and digital content because those are what the consumer is searching. If you use the right combination of keywords and phrases, you can organically and economically raise your content higher in the search results.
If you're not familiar with SEO, make sure the marketing person you hire has expertise.
Invest in social media
When you consider that Facebook has 2.23 billion monthly active users (MAU) and Instagram has 1 billion MAU, you should realize that you need a business presence. Naively, you may post a great picture of your team or the launch of your product on Facebook, check it daily, and quickly get despondent when you only see a thumbs up from your family and friends.
If you don't know how to advertise and how much to spend, you won't get a return on your efforts. On a small budget, you need to estimate how much organic growth you'll get (or tolerate) on social media. Then decide how much you want to pay each month toward social media ads (carefully reviewing ad units for your campaign) and boosting your posts (paying to have them sponsored so they show up on the feeds of people who don't follow you).
Another fairly inexpensive way to attract customers is manage a product giveaway on social media. This can be done easily with just your product, or you can team up with other similar companies and do a multi-product giveaway on Facebook or Instagram. For example, if your product is wellness-related and the focus is healthy eating based on DNA insights, you can team up with another company that provides a discount on an organic online market. It's a way for small companies to join forces and amplify their popularity with a completely new set of customers. You're getting free advertising on someone else's customer list, and vice versa. People see the giveaway, tag others and generate attention. Tools like Rafflecopter or Gleam can help you manage the giveaway.
Create engaging and predictable digital content
Blogs, videos and podcasts are great vehicles for translating difficult, scientific content. You can use the digital stage to give dependable reviews of newsworthy events or topics that untangle the complex subject matter, especially in the consumer genetics space. You could explain how to interpret a privacy policy, or define scientific words like "inherited," "heritability," "DNA," "genes," or "SNPs." If you have a Genetic Counselor on staff, they could provide an overview of the U.S. Genetic Information Nondiscrimination Act (GINA) and what it means to the consumer,.  As a side note, only 1 in 10 consumers knows that GINA stands for, according to a May 2018 Precision Medicine Coalition and Genome Web survey. We still have a long way to go when it comes to education, and a lot of content to cover that's up for grabs.
Another example that is cost-effective and gets the attention of your target audience is advertising or talking about your product on a podcast. Podcasts are popular! According to an article published in an April 2018 issue of Fast Company, there are ~525,000 podcasts available in over 100 languages. With that mix, you can probably find your buyer personas somewhere. For example, if your product provides fitness-specific genetic traits targeted to recreational runners, then find a podcast that targets a similar audience. You can advertise your product and give a 5-10 minute interview on what you're selling. It's a lot more cost-effective than advertising on a radio ad when you don't even know if your runners are listening.
When it comes to supplying digital content, if you're seen as a reliable, trustworthy source, you'll have people sharing your content. In return, this will lead to more people attaching to your brand, liking your page and tagging their friends. Don't be fooled: reliably doing this type of marketing is a full-time job. If you start and don't keep up the content, people won't come back.
Hire a low-cost and effective PR team or freelance consultant
(Psst…not an agency.) Try to find a team that understands the direct-to-consumer genetics industry, or at least has experience in your sector (i.e., wellness, tech, health). They will take on the heavy lifting for target market outreach, social media, press releases and influencer relationships, and they'll help keep your message straight.
Let the PR team use their network to get local TV time, newspaper headline articles, morning news holiday gift idea spots, and the eyes of tech journalists. Given the heated spotlight on consumer genetics with regards to ethics, privacy and data security, your PR team will help work through potential negative press. Simply put, they will guide you, protect your reputation and help build your brand.
Tell your founder story
People don't just want to connect with a product, they want to connect with you. The story around why you started the company can harness emotion and personal association. If you have a genuine story to tell, tell it.
Publishing companies, magazine advertisements, radio and TV are great vehicles for generating widespread attention, but if you're working with a small budget, they're just not feasible. Rely on the wake of other companies and choose thrifty marketing options that go a long way. Continually connect with your customers via digital content, email and conversation. Access your niche audience through podcasters and bloggers.
And before you spend money, always ask yourself: Is there a better, more cost-effective way to reach my target market?