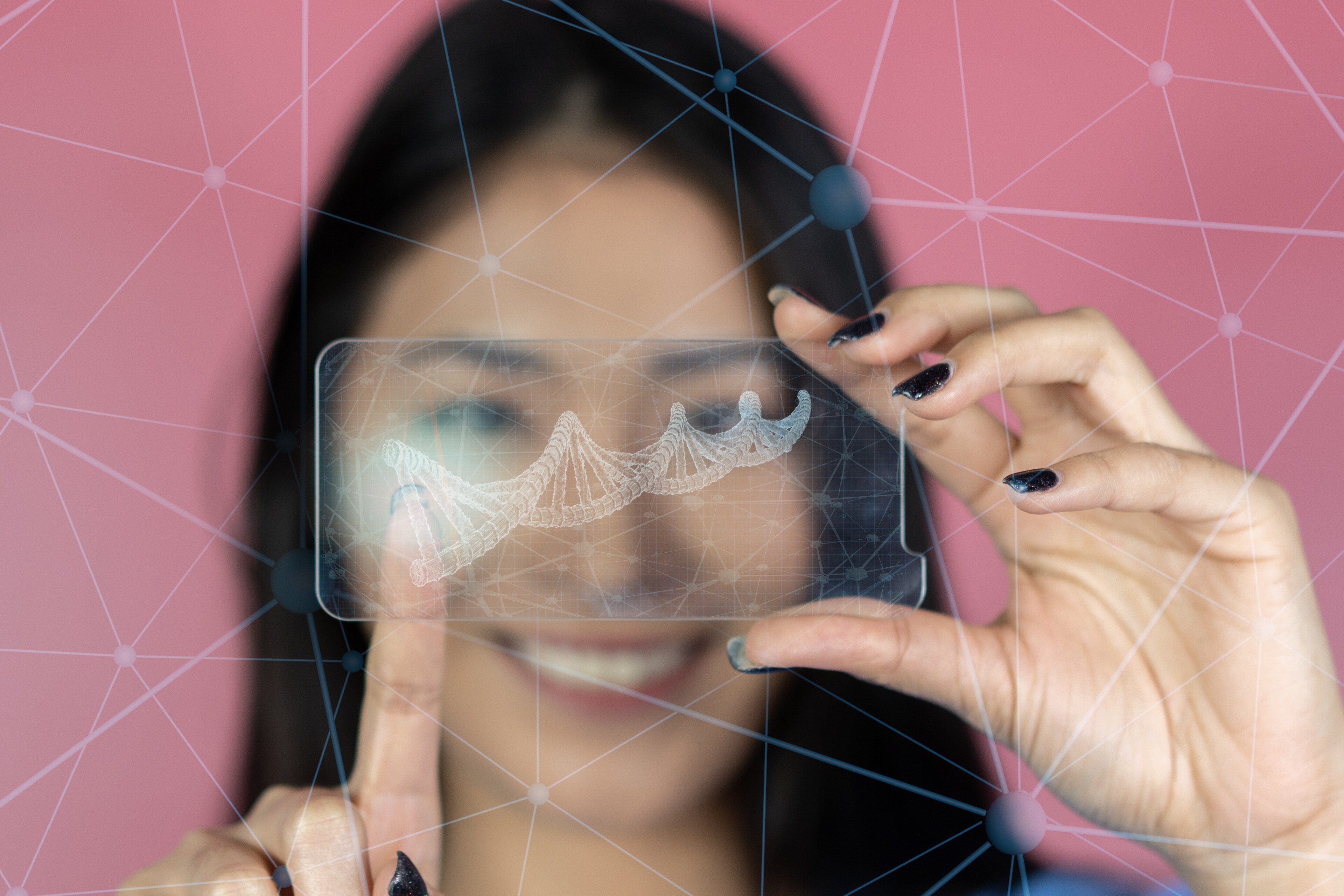 This article is part of a series from Thermo Fisher Scientific on the growing field of Consumer Genetics. Entrepreneurs and executives are encouraged to submit their product development ideas for a chance at $25K in support from Thermo Fisher and ixLayer. Please contact us to learn more about solutions for direct-to-consumer genetics.
You have the concept for what you think is a truly unique consumer genetics product, one that will be differentiated in the space. You have found investors that believe in your vision and have invested in a small seed round. You need to be a good steward with those funds, and all of your decisions as you prepare for product launch hinge around maximizing value while maintaining a slow burn rate.
Among these important decisions is your DNA technology platform. Your partner laboratory, which you have carefully selected according to these considerations, has provided you with three categories of options for your DNA technology platform: PCR-based technology, sequencing panels or genotyping arrays. Let's review the value of each so you can determine the right fit for your needs.
PCR: Inexpensive, focused and fast
PCR stands for polymerase chain reaction. It's a technique to amplify, or make many copies of, a particular region of DNA. PCR serves as an integral step in many laboratory processes, but it also can be used on its own to reliably genotype individuals (detect particular differences between their DNA codes) for a small number of DNA variants. PCR is affordable. TaqMan SNP genotyping assays can amplify and detect gene variants using relatively inexpensive 96- or 384-well real-time PCR instruments. Or, if you need to process thousands of samples, TaqMan OpenArray technology enables a very high sample throughput.
However, PCR doesn't future-proof your product. A PCR-based platform will only assess a relatively small number of variants, and as you release future versions of your product, you'll likely want to add more variants. Unless you store your clients' DNA samples, to change the variants you use or add new variants, you'll need to ask your customers for new DNA samples. The small number of variants you'll be able to analyze with a PCR-based platform also limits the value of the genetic database you'll be creating, as well as the ability to partner with other companies.
Sequencing: Maximum flexibility but expensive
While a PCR-based platform will only enable you to analyze select variants for each of your customers, DNA sequencing reads every single letter of the DNA code. Sequencing can give you the information of a complete genome, all three billion base pairs, which allows you maximum flexibility in your product offerings. Though your initial products may only report on a small number of gene variants and associated traits, you'll soon want to add new traits, or change the variants as research highlights new genes. If you have all the data from your customers' DNA, you can easily make these changes and offer new products or insights without asking your customers to send you a new DNA sample. Having complete DNA data also allows you a greater opportunity to partner with pharma or other genetics companies who are interested in growing their genetic database or offering their own personalized products and services to customers.
The challenge to collecting so much information is that it requires a scalable bioinformatics infrastructure for analysis and data storage. Whole-genome sequencing can be attractive but may not maximize your return on investment. An option is to focus on just the exome, the one percent of the genome that codes for proteins, which can cut your costs and workflow time considerably while still offering a lot of the variants you will need for your products. The Ion AmpliSeq Exome RDY Kit can enrich and create the library you will need for Ion Torrent next-generation sequencing. However, you'll have to balance the trade-off of your company absorbing costs of getting a new platform up and running for the flexibility and future growth potential that NGS offers.
Single nucleotide polymorphism (SNP) array-based genotyping: Flexibility for good value
Genotyping arrays, often called SNP (single nucleotide polymorphism) arrays, provide information on hundreds of thousands of DNA variants at a reasonable cost. While they don't read every single letter in the exome or genome like sequencing, they include most well-studied DNA variants, so it's highly likely that the variants you've thought about so carefully as part of your smart panel design will be already available or can be added as part of a custom array. Different arrays can be chosen based on your specific needs. For example, if your focus is on health questions related to relevant variants in the research of common inherited diseases, genetic risk profiling and pharmacogenomics, the Axiom Precision Medicine Diversity Array might be a good choice. It offers 800,000 variants, with the ability to add at least 50,000 custom ones. Or the Axiom Biobank Genotyping Arrays may suit you better, designed to explore the genetics in the research of complex diseases in a single array. And arrays built to assess variants applicable for specific ethnicities are available, making it easy to appropriately tailor your product to your target market.
By running all your customers' samples on an array, you'll have data for hundreds of thousands of DNA variants. This data means that if you decide to add a new skin-care report to your existing nutrition and fitness reports, you can seamlessly provide this expanded offering to your existing customers without having to request new DNA samples. Or perhaps you want to add an entirely new product line, maybe a line of ancestry or pharmacogenomic research-based products. Again, these products can easily be built around data that you have already collected. This flexibility also permits more opportunity for collaboration with other companies, and the depth of data vastly increases the value of the DNA database you will create. Moreover, you'll have all this flexibility at a reasonable cost, which means that you can keep your product at an attractive consumer price point, while you can spend your company dollars where you'll really need them: on acquiring all those new customers!
Now that you're familiar with the three categories of DNA technology platforms and their benefits and limitations, you can select the one that best meets the needs of your consumer genetic product, and satisfy your investors that you've done your due diligence.