For laboratories looking to drive process compliance and enable electronic management and execution of SOPs, the Laboratory Execution System (LES) in Thermo Scientific™ SampleManager LIMS™ software is an essential tool. LES is a way to replace traditional physical lab notebooks with digital ones. It provides you with a way to digitize laboratory procedures so that you can walk your staff through complex procedural tasks step-by-step, checking resource availability and recording data directly to SampleManager LIMS software as you go. LES helps ensure correct and accurate SOP execution and captures the complete process history, driving quality and compliance through consistent, repeatable and controlled execution of methods and processes.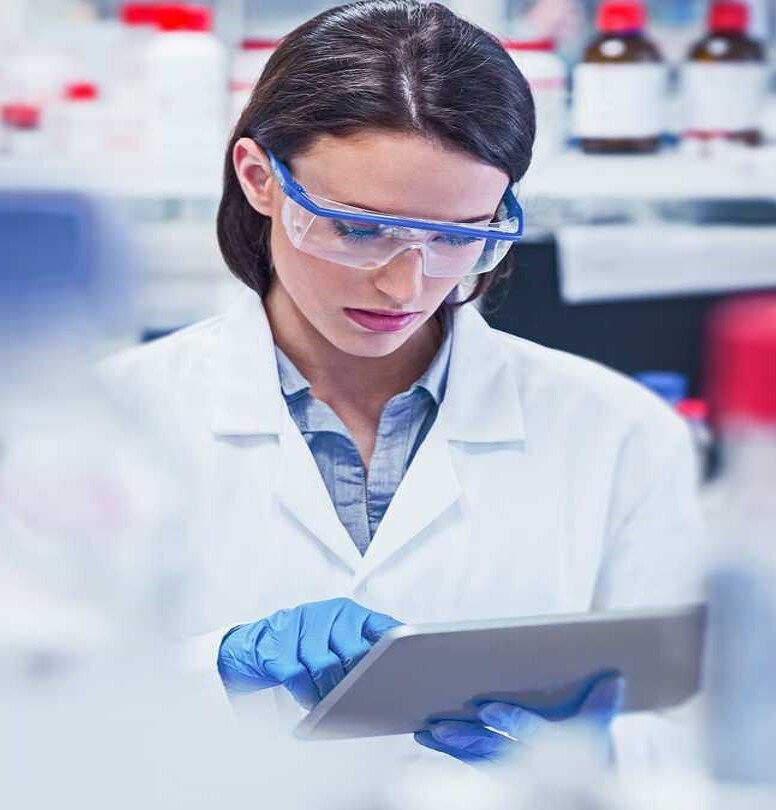 Supporting Digitization of Your SOPs
In many labs, the testing process might look something like this:
A lab manager assigns a procedure to a technician. The technician carries out the procedure, often using written instructions and recording information as they go, either in a lab notebook or on paper forms. This information could be in the form of written notes, or reports from instruments or equipment. After the procedure is finished, someone then has the task of transcribing all this information into a LIMS, so it can be stored with the record of the sample used in the procedure. Manual transcription is prone to data entry errors, and can be an issue when it comes to data integrity.
A laboratory execution system eliminates the need to manually record and enter data. With SampleManager LES software, users record information directly into SampleManager LIMS software during the lab procedure, thereby ensuring that data is accurately recorded and safely stored. Instruments and equipment systems connect directly to the LES, making this a completely digital process. Results and measurements from the connected instruments can be captured automatically, so no need to worry about transposed numbers or other data entry errors.
SampleManager LES software also supports the use of digital tools to help technicians properly and safely execute SOPS. For example, you could embed a video file in LES to demonstrate proper execution of a task. When the technician reaches that task in the SOP, they can watch the embedded video for a quick refresher on proper technique. You can also embed hazard warnings into the lab method to remind technician of necessary safety protocols. LES can also highlight results that fall outside the expected range, which helps streamline the review process.
So, in a lab using SampleManager LES software, when the lab manager assigns a procedure to the technician, the technician starts a task in the LES. They are taken through the procedure step-by-step, and data is recorded in SampleManager LIMS software as it happens. By the end of the procedure, there is no information to transcribe, and all the details about the procedure are instantly available to the lab manager or whomever else needs access to it.
SampleManager's lab execution system allows you to make your lab more paper-free, lets you break down complex procedures so they are easier to understand, and records information far more accurately because it is only entered once, ensuring compliance and data integrity.
For more information on Thermo Scientific SampleManager LIMS, LES and SDMS software, visit our website.