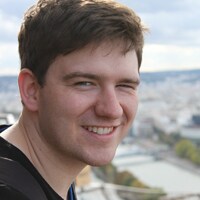 I am a Senior Development Scientist researching new ways to rapidly isolate pathogens from food… and processing hundreds of food samples a week as a result.
If you've ever felt that your tea break (or coffee break, depending on where you are located) is being stolen from you by a time-consuming mountain of food samples ready for diluting and stomaching on your bench, then I am sure that, like me, you'd jump at the chance to find more efficient ways of preparing your samples. But historically, many laboratories have stuck to their guns on their in-house methods rather than exploring possibilities for continuous improvement. It's understandable. While we're all looking for ways to streamline our processes and make lab work as efficient as possible, investment in new technologies or methods inevitably carries elements of risk.
But for me – although the old adage "if it ain't broke, don't fix it" does carry an element of truth – I prefer "to know the road ahead, ask those coming back". Asking others in the same line of work isn't cheating – it's being proactive and it reduces the risk of making mistakes.
In my case, I spent years diluting with a measuring cylinder, which is time-consuming, and often, if you're a fellow butterfingers, results in spillages of enrichment broths on your bench and lab coat. (Lets hope these don't involve Half Fraser Broth or your coat will be a rather unfashionable shade of yellow that inspires witty comments from your colleagues for the rest of the week.) Thankfully, a little searching and consideration of material vs. the cost of manpower solved my dilemma: Automatic diluters (see, for example, this Thermo Scientific dual pump diluter).
It seemed so simple, but realistically it was more than that. Automation within the process provided:
improved accuracy
faster processing of samples, and
lower costing of staff standing around getting angry that the digestives would be running out while they worked.
What other ways can carry out process improvement within our testing (while reminding ourselves that it isn't just about speed- accuracy is still a big player in our decision making process)? I'd like to propose a discussion with our readers. What techniques or tools do you use that have really made a difference in your food testing? Has automation delivered everything it's supposed to? Plus, let me know your tips for keeping your bench and your lab coat clean…
David
PS If you'd like to see what other challenges I face in a food lab, take a look at Coping with the Stink of a Food Lab. Nice…