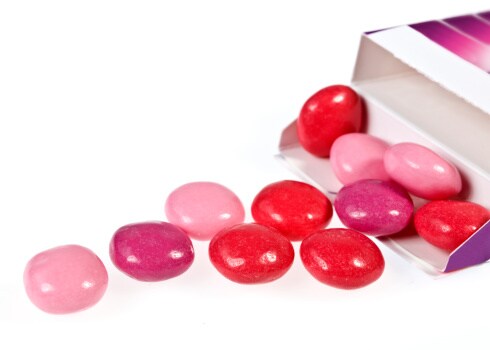 Contributed by The Acheson Group
The Acheson Group, LLC (TAG), led by Dr. David Acheson, is a strategic consulting firm for food and beverage companies and those providing technical support to the food industry.
In our last TAG blog post, we discussed the scientific debate around the safety of Genetically Modified Organisms (GMOs). In this post, we move to the use of science to create new types of materials through nanotechnology. This blog will walk through nanotechnology safety and will address the regulatory aspects of nano as related to food.
What is "nanotechnology"?
There are a number of U.S. government departments and agencies that define 'nanotechnology.' The National Nanotechnology Initiative (NNI) is a U.S. government R&D initiative that brings together 27 department and agencies with a vision of "a future in which the ability to understand and control matter at the nanoscale leads to a revolution in technology and industry that benefits society." The NNI defines nanotechnology as "the understanding of and the control [or manipulation] of matter at the nanoscale." Nanoscale is defined as particle sizes between 1 and 100 nanometers (one nanometer is one-billionth of a meter).
Nanoscale particles are not new in nature or science. Things such as hemoglobin, smoke from a fire, volcanic ash, and sea spray are all forms of naturally occurring nanoscale material. Nanoscale materials may exhibit different physical and chemical properties compared with the same substances at normal scale. Technology such as microscopy has evolved to allow scientists to 'see' these particles and better understand these phenomena of how matter is organized. However, nano is not completely understood today; it involves diverse fields likes physics, chemistry, biology, material science and engineering.
The Food Safety Question
The considerations of and questions around nanotechnology and food safety are similar to those raised when considering GMO safety. The primary question is: What are the human and environmental impacts? As nanotechnology evolves it is important to focus on how nanoscale materials are evaluated.
The World Health Organization (WHO) has issued a Draft Public Review on nanotechnologies in which it states there that the available information for this topic is limited. The WHO identifies that most research has focused on occupational exposure to nanoscale materials, as opposed to the ingestion of foods containing nanoparticles. They identify the need for assessments in several areas in order to understand 'nanotoxicology:'
· Composition
· Characterization of the chemical properties
· Biopersistence
· Digestibility
· Impurities
This information will be critical in understanding whether and in what form the nanoscale material may be transported in the body (animal or human) and potentially enter into a cell and elicit a toxic response.
In 2013, the European Food Safety Authority (EFSA) reported their findings that, based on studies performed by Member States, updated protocol for in vitro and in vivo test methods to evaluate nanoscale material would be needed. Also, a 2011 review in the Journal of Food Science concluded that "there is a need for additional toxicology studies of sufficient quality and duration on different nanomaterials to further understanding of the characteristics of nanomaterials that affect safety of oral exposure resulting from use in various food applications." So, by all accounts, we are in our infancy with respect to figuring out how to evaluate new nanomaterials for safety when they will be used in foods.
Regulatory View
The FDA Fact Sheet on nano states that "Understanding nanotechnol­ogy remains a top FDA priority. FDA is monitoring the evolving science and has a robust research agenda to help assess the safety and effectiveness of products using nanotechnology." In April 2012, FDA issued draft guidance describing the factors that manufacturers should consider when determining whether a significant change in manufacturing process – including that of nanotechnology – for a food substance already in the market affects the identity, safety of use, or regulatory status of use of the food substance. The guidance states, "FDA considers food manufacturing processes that involve nanotechnology in the same manner as any other food manufacturing technology." Thus, there is no specific testing required for its use. Rather, if there is no significant change in manufacturing process with the use of nanotechnology, the agency sees it as not affecting food safety.
Specifically focusing on nanotechnology, FDA states that, if the food substance were manufactured "for the purpose of creating very small particle sizes with new functional properties," it would likely not be covered by an existing Generally Recognized As Safe (GRAS) determination because the determination requires both technical evidence of safety and a basis to conclude that this technical evidence of safety is generally known and accepted. Additionally, it states, "at present, for nanotechnology applications in food substances, there are questions related to the technical evidence of safety as well as the general recognition of that safety." Thus, FDA's basis for requiring a food additive petition be filed relates to whether or not the nanomaterials confer new functional properties, rather than just viewing the presence of such materials as grounds for requiring a petition.
Even if a food contains a nanomaterial that conferred a new functional property, the public would not know because there are no U.S. FDA labeling requirements for size of an ingredient. Similarly in the European Union, the parliament recently voted to exempt "nano" from food product labels. They indicated that existing food additives followed by the word "nano" in brackets on the labels could confuse consumers. They believe "nano" on the label to be "erroneous and irrelevant."
The Future of Nano
While the existence of materials that meet the definition of nano is not new, the use of nanotechnology to create new materials with new functionalities is relatively new. The safety of these materials isn't fully understood and safety is surely dependent on the exact material and how it works. USDA's National Institute of Food and Agriculture agency manages grant programs that fund nanotechnology research projects, some of which are being conducted by USDA's Agricultural Research Service (ARS) itself. However, most research is looking at how to create new nanomaterials and use them in new applications rather than evaluating safety.
The debate will continue: in the US, should food manufacturing processes involving nanotechnology be considered in the same manner as any other food manufacturing technology even though there are still questions related to technical evidence and safety of nanomaterials? If nanomaterials are evaluated by current methods, will the potential risks be identified? These are big questions with little evidence to help provide answers.
Do you think nanoparticles will continue to be used in food and food packaging? Please share your thoughts with us.
References
Andrea Bieberstein, Jutta Roosen, Stéphan Marette, Sandrine Blanchemanche and Frederic Vandermoere. "Consumer Choices for nano-food and nano-packaging in France and Germany." European Review of Agricultural Economics. 2013, 4 (1). Accessed March 6, 2014. http://erae.oxfordjournals.org/content/40/1/73.short
World Health Organization. 'State of the art on the initiatives and activities relevant to risk assessment and risk management of nanotechnologies in the food and agriculture sectors.' (Draft Public Review). Accessed Feb 17, 2014. http://www.who.int/foodsafety/biotech/FAO_WHO_Nano_Paper_Public_Review_20120608.pdf?ua=1 [PDF]
European Food Safety Authority. Technical Report: Annual report of the EFSA Scientific Network of Risk Assessment of Nanotechnologies in Food and Feed for 2013. Accessed Feb 17, 2014. http://www.efsa.europa.eu/en/supporting/doc/531e.pdf [PDF]
Maqnuson, Jonaitis TS and Card JW. A Brief Review of the Occurrence, use, and Safety of Food – Related Nanomaterials. J Food Science. 2011, 76(6):R126-33.
The Organic and Non-GMO report, "Canada bans nanotechnology in organics." Accessed March 6, 2014 http://www.non-moreport.com/articles/may10/canada_bans_nanotechnology_organics.php