Plastic pollution
In a recently published memoir by Greta Thunberg and her family, as a teenager Greta began facing serious mental health issues. Withdrawn and depressed, she had stopped eating and speaking. What drove her to this state, writes her mother, Malena, was when she watched a video in school showing a massive island of plastic in the middle of the Pacific Ocean. That image eventually propelled her into a life of activism and critical communication about the future of the planet.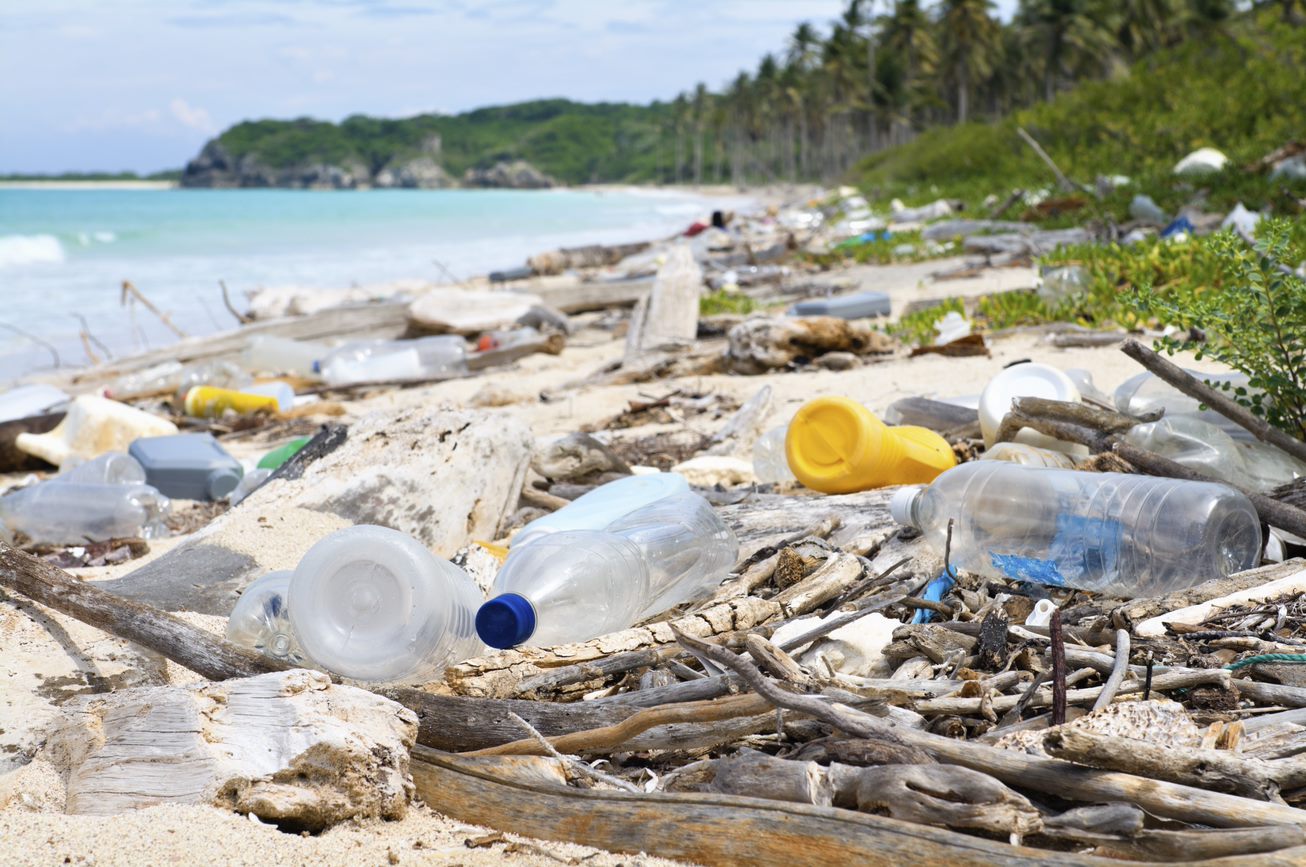 We know about and have seen the dire pictures of plastic materials floating in our oceans. Plastic waste is found across the landscape—acres of plastic bottles, littered streets and highways, polluted inland waterways, and now evidence of microplastics in our food and drinking water. It has entered the environment in the forms of cigarette butts, bottle caps, cups, plates and utensils, bags, beverage bottles, and packaging. Much is manufactured to be used once and then disposed of. While recent measures have come about to reduce plastic waste, past use has already placed tons and tons of plastic pollution into our environment.
Origin of microplastics
While most plastics are made to be durable, microscopic particles caused by the breakdown of bulk materials in the environment, from spillage in production, or from microbeads used in household materials now circulate in the global ecosystem. Microplastics have become a major concern to environmental scientists and governmental agencies. Microplastics are found in fish, marine sediments and even tap water. Monitoring their source, distribution and mitigation is now a critical issue.
IR spectroscopy for microplastic characterization
Thermo Fisher Scientific recently interviewed Dr. Yutaka Kameda, Associate Professor at the Chiba Institute of Technology in Japan, about his ongoing work in the environmental monitoring of microplastics. We asked Dr. Kameda about the current state of microplastics pollution and how much work is needed to better understand the extent of the problem. Dr. Kameda described how he is using infrared microspectroscopy to develop a system to automatically analyze plastic particles smaller than 20 microns.
Read about Dr. Kameda's important work here.
| | |
| --- | --- |
| Want to speak to someone? Need a quote? Want a demo? | Opt in for email communications on this and other topics. |