What is Raman spectroscopy?
With Raman spectroscopy, researchers can obtain a chemical fingerprint of the molecules within a sample. And when performing Raman spectroscopy on a microscope, they can see the spatial distribution of these molecular components at the microscopic levels.
High-performance chemical imaging accessible to all
Raman microscopy requires minimal sample preparation and provides instant visual information—enabling users even without Raman expertise to rapidly identify molecular compounds and contaminants.
Today, Raman microscopy is used in almost every field of scientific research from art conservation to biology to pharmaceuticals. It's even being used to identify organic and inorganic compounds in the search for former life on Mars.
The latest developments in Raman microscopy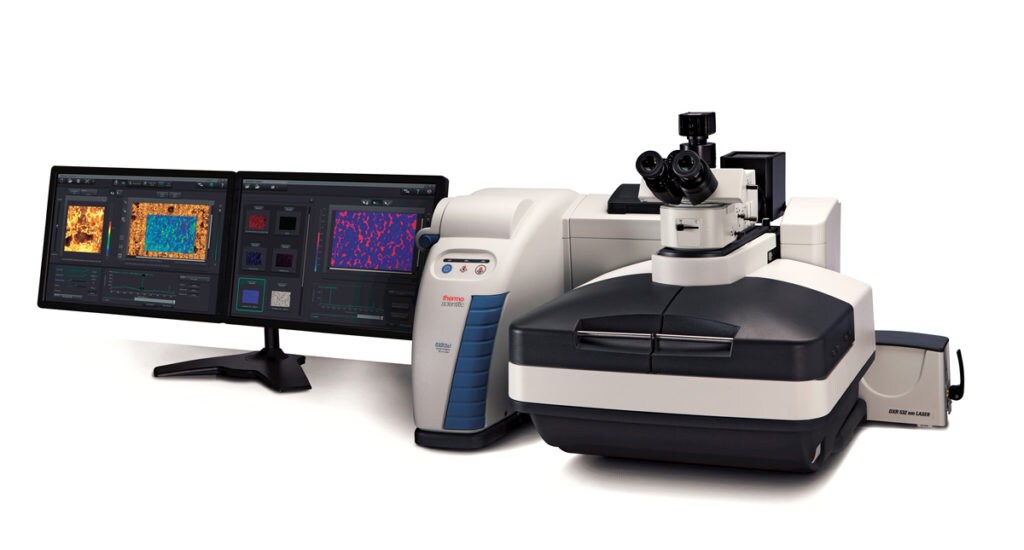 With enhanced software features and higher spatial resolution, users gain research-grade imaging faster than ever from the Thermo Scientific™ DXR3xi Raman Imaging Microscope.
To help our customers learn more about this valuable micro-spectroscopic technique, we recently introduced the second edition of our "Raman Essential Knowledge" briefing booklet. Whether you're new to Raman microscopy or looking for a handy reference to share with visitors to your lab, this 30-page booklet describes how Raman microscopy works and what it does.
By reading the booklet, you'll learn:
The history and background of Raman
The physics of elastic and inelastic scattering and how they allow detection and identification of samples
A detailed explanation of the ways in which today's researchers use Raman microscopy
Common issues that need to be considered, along with their solutions
Practical applications for Raman including the forensic analysis of explosives and mineral inclusions in diamonds
Potential future developments for Raman microscopy
You can get a copy of the free booklet here. We hope you enjoy.
Also, please check out our DXR3xi Raman Imaging Microscope webpage.
---
Sudhir Dahal is a product manager specializing in Raman spectroscopy at Thermo Fisher Scientific.