Editor's Note: This is the last chapter of our February series that addresses problems found when analyzing polymers for product quality assurance and quality control verification, failure analysis, deformulation, and product development.  Our last three symptoms involve warping, wear, and odor.  Below are our spectroscopy analysis suggestions and recommendations for these issues.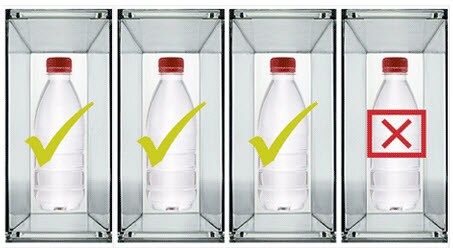 Symptom 10:  Warping
Improper formulation or incorrect processing conditions (if nothing found wrong with formulation) could be the cause of warping.  How do you analyze this type of symptom?  You should measure directly using single-bounce Diamond, ZnSe or Ge (for carbon-filled polymers) Attenuated Total Reflection (ATR). ATR is a common sampling technique in FT-IR spectroscopy which enables you to quickly analyze polymer samples directly for identification or verification of bulk properties such as blend ratio.  If your symptom is warping, you may have to cut away the top surface to expose the interior.  To identify the problem, you should calculate peak height or area ratio, verify co-polymer ratios, and then adjust formulation and check ratios routinely. An FT-IR Spectrometer with a diamond ATR accessory is recommended for identification of principal ingredients of mixtures through innovative multi-component analysis.
Symptom 11:  Wear, Premature Failure
What could cause the wear or premature failure of a part?  Wrong material or formulation, material failure, or extreme use conditions could be the culprit. To test the sample — similar to analyzing a warping problem — cut away the top surface to expose the interior and then measure directly using single-bounce Diamond, ZnSe or Ge (for carbon-filled polymers) Attenuated Total Reflection (ATR). However, you should also sample and reference the part on TGA-IR.  A TGA-IR module combines thermogravimetric analysis (TGA) with the identification power of an FT-IR spectrometer. TGA measures the change in sample weight as a function of temperature or time in a controlled atmosphere, which is usually accompanied by an evolution of gases caused by sample decomposition or volatilization. Identifying the evolved gas components helps determine sample characteristics that can't be verified using TGA alone.
Symptom 12:  Odor 
What could cause an odor problem? Oxidation, degradation, or contamination. If you find that your sample doesn't smell quite right, measure with a solvent extraction, and evaporate the solvent.  Then measure the residue on an ATR or IR window.  Finally, measure the sample and reference part on TGA-IR.  To identify the problem, search libraries to identify the material or contamination, compare sample data to reference part data to identify differences, and then change the formulation if appropriate.  The best way to do that is to use an FT-IR Spectrometer that offers the highest confidence in materials identification and verification.  Make sure the instrument utilizes a standard and high-sensitivity correlation algorithm to fit variability of tested materials and innovative multi-component analysis to identify principal ingredients of mixtures throughout the sample.  The addition of a TGA-IR module can provide outstanding routine and research-level gas analysis.
Do you have any other symptoms that have given you a challenge?  Let us know below.
There are a variety of molecular spectroscopy techniques and applications that can help in your analysis –from Near Infrared (NIR) technology, Fourier Transform Infrared Spectroscopy (FTIR) and Fluorescence, to Raman and Ultraviolet-Visible and Visible Spectrometry. But if your sample is especially challenging, your first step might be to analyze the problem itself.  Visit our online polymer spectroscopy resource center to find your symptom and learn how to solve the problem – from sample prep to data analysis.