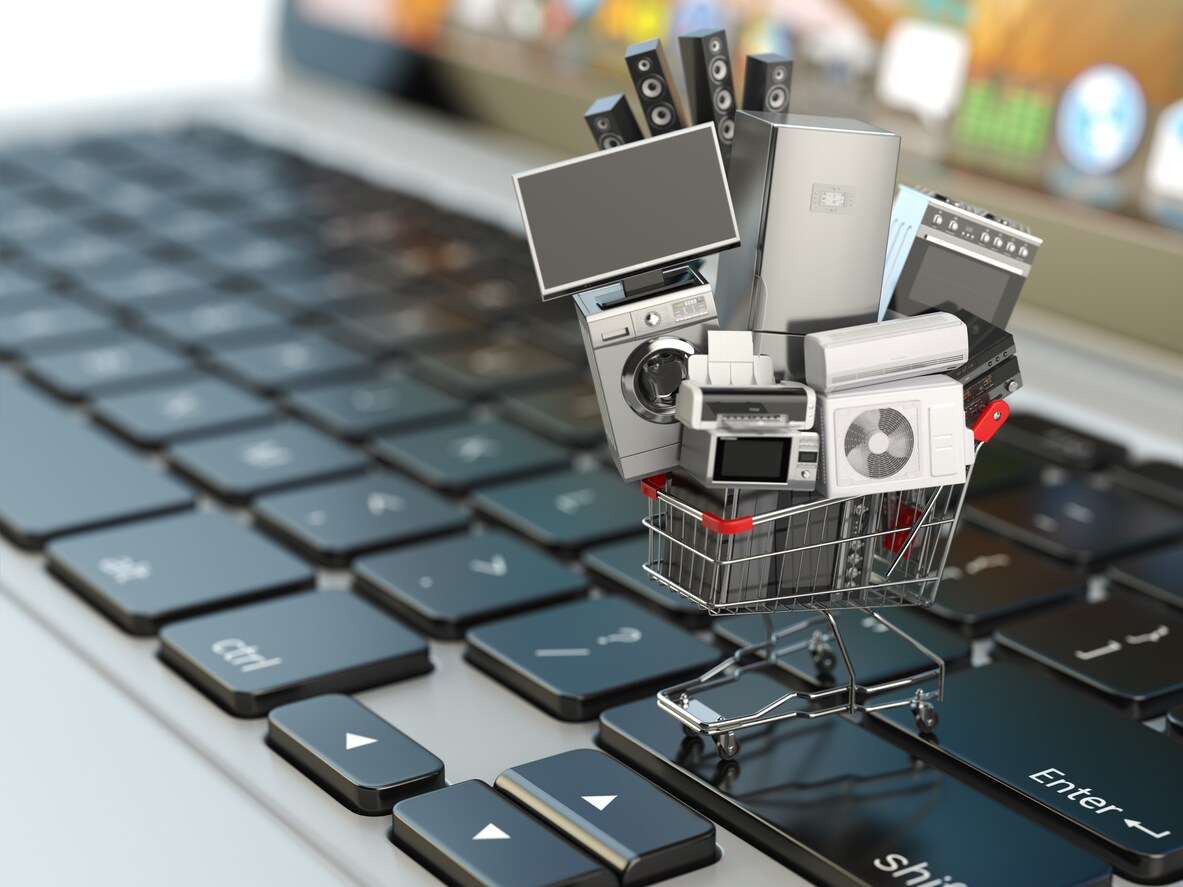 Think plastics are mostly used to make packaging and bottles? The Plastics Industry Association would like you to think again. Their report, Plastics Market Watch—Watching: Consumer Technology, discusses why plastics are an essential component of many consumer electronic products. Computers, mobile telephones, televisions and game consoles all depend on plastics for structure, circuit boards, wiring and next-generation developments, while new plastic market opportunities, such as wearable technology, are emerging rapidly.
The kinds of plastics and polymers being used with consumer technology devices continues to diversify as the plastics industry responds to manufacturer needs, as explained in this excerpt from the report:
Advancements of consumer electronics are being matched by new formulations of plastics and polymers. PLASTICS' Terry Peters said, "More sophisticated, lighter, durable plastics and formulations are being developed to serve manufacturer needs; while responding to a growing focus on sustainability. The number of plastics used in consumer electronics is diverse—and growing to support new products, like wearable technology. Plastics are a go-to material for consumer electronics design and manufacturing for its electrical and heat insulation, durability and light weight, design flexibility, cost and recyclability."
Richard Krock, vice president of Regulatory & Technical Affairs of the Vinyl Institute, sums up the role of plastics in consumer electronics broadly: "First and foremost, plastics provide safety in the design and construction of electronics. Many plastics have electrical insulating properties and some have flame retardant characteristics, either inherent or through the use of flame retardant additives. Secondly, plastics allow more freedom in the design and color and styling for the enclosures. Thirdly, the tactile feel of plastics are warm, and for touch parts, flexible materials give an easy touch. Plastics also provide a variety of other form, fit, function characteristics not possible with other materials in addition to providing an economical solution to complex manufacturing details and processes."
Consumer electronics manufacturers must carefully test each component that goes into their products, whether plastics, metals, or other materials. Many of the plastics used will be composite materials engineered for specific, desirable properties such as strength, heat resistance, or improved manufacturability. While polymer composites offer improved performance characteristics, these materials require analysis using multiple techniques to understand the complex interplay between components in these mixtures.
There are several polymer analysis tools available to verify the correct co-polymer blend ratio or quantify the amount of release agent, UV stabilizer, or other additives in your materials. Component identification can be achieved with Raman microscopy because individual polymers exhibit unique spectra, which are then used for identification and quantification. The ability to identify individual components of polymer blends in combination with Raman imaging provides valuable information that explicitly establishes the chemical-morphology-property relationship in materials.
Fourier transform infrared (FTIR) spectroscopy is another tool that can analyze polymer materials. FT-IR spectroscopy offers almost unlimited analytical opportunities in many areas of production and quality control. FT-IR spectroscopy can be applied across all phases of the product lifecycle including design, manufacture, and failure analysis. Mixtures – such as composites, plasticizers or copolymer blends – can be analyzed using multi-component FT-IR analysis. Attenuated Total Reflectance (ATR) simplifies the analysis of polymer surfaces even further through a simple contact-and-collect process.