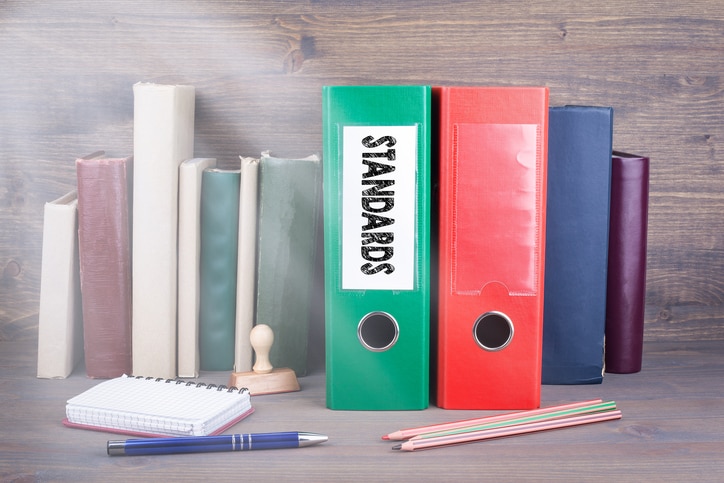 Additive manufacturing, also known as 3D printing, is increasingly being used in industries such as aerospace, automotive, and medical devices to produce lower-cost, more effective components. Just as there are ASTM standards for traditional manufacturing processes, standards have been, and continue to be, developed for 3D printing.
As we previously wrote in Welcome the Next Phase in the 3D Printing Craze: Metal, metal powders tailored to specific 3D printing technologies are emerging rapidly as the many applications in the aerospace, automotive and other industries become clear. One thing that additive manufacturing has in common with traditional metal manufacturing is the need to know the chemical composition of the metal being used and that it's right for the application. Wavelength-dispersive x-ray fluorescence (WDXRF) is an elemental analysis technology that easily and positively characterizes any metal powder.
As announced on the ASTM International web site, the organization is creating a new center of excellence in additive manufacturing, and has requesting industry and university proposals to advance additive manufacturing technical standards, related R&D, education and training, and more.
An ASTM publication titled The Global Leader in Additive Manufacturing Standards states, "Startups, established businesses, trade associations, academia, and government are all represented in the committee on additive manufacturing technologies (F42). The group has been meeting since 2009 when the vast potential for AM was coming to light. The committee's founders recognized the need for robust international standards in this fast growing field. They have developed standards that support the application and adoption of AM for diverse materials and processes. These standards are providing a common language, broadly accepted specifications for AM materials, guides for these new technologies, and more."
Key standards include the following:
Practice for Reporting Data for Test Specimens Prepared by AM (F2971)
Guide for Evaluating Mechanical Properties of Metal Materials Made via AM Processes (F3122)
Specification for AM File Format (AMF) Version 1.2 (EN ISO/ASTM 52915)
Guidelines for Design for AM (ISO/ASTM 52910)
Guide for AM – General Principles – Requirements for Purchased AM Parts (ISO/ASTM 52901)
Terminology for AM – General Principles – Terminology (EN ISO/ASTM 52900)
Terminology for Additive Manufacturing – Coordinate Systems and Test Methodologies (EN ISO/ASTM 52921)
Guide for Characterizing Properties of Metal Powders Used for AM Processes (F3049)
Specification for Powder Bed Fusion of Plastic Materials (F3091/F3091M)
Guide for Directed Energy Deposition of Metals (F3187)
The ASTM International/ISO Partner Agreement has approved the following standards:
Guide for AM – General Principles – Requirements for Purchased AM Parts (ISO/ASTM 52901)
Guidelines for Design for AM (ISO/ASTM 52910)
Specification for AM File Format (AMF) Version 1.2 (originally published as F2915- 11) (EN ISO/ASTM 52915)
Terminology for AM – General Principles – Terminology (EN ISO/ASTM 52900)
Terminology for Additive Manufacturing — Coordinate Systems and Test Methodologies (originally published as F2921-11) (EN ISO/ASTM 52921)
ASTM partners with Society of Manufacturing Engineers, America Makes, 3MF Consortium, and National Aerospace and Defense Contractors Accreditation Program (NADCAP). Examples of proposed standards developed with NADCAP include the following:
Guide for Creating Feedstock Specifications for Metal Powder Bed Fusion
Specification for Post Thermal Processing of Metal Powder Bed Fusion Parts
Guide for Receiving and Storing of Metal Powders Used in Powder Bed Fusion
Practice for Metal Powder Reuse in the Powder Bed Fusion Process
Guide for Cleaning Metal Powder Bed Fusion Machines
Guide for Disposal of Metal Powders Used for Powder Bed Fusion
Guide to Establish Manufacturing Plan for Metal Powder Bed Fusion Production Parts
Guide for Metallographic Evaluation of Metal Powder Bed Fusion Test Specimens and Parts to Determine Porosity
Guide for Establishing a Personnel Training Program for Metal Powder Bed Fusion Part Production
Guide for Creating Maintenance Schedules and Maintaining Metal Powder Bed Fusion Machines
Read more Analyzing Metal blog posts about 3D printing:
New Research on 3D Printing with Titanium
3D-printed Titanium Builds Better Surgical Implants