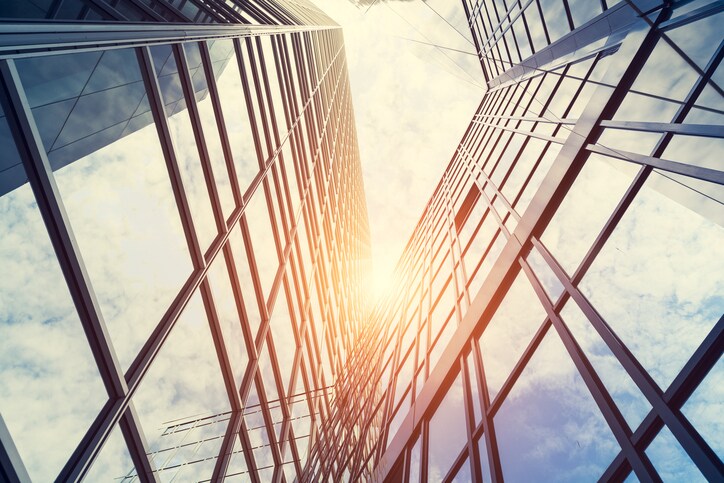 Industrial Equipment News reports that amorphous metal, or metallic glass alloys, can be made using 3D printing technology. The discovery may lead to a variety of applications, such as more efficient electric motors, better wear-resistant materials, higher strength materials, and lighter weight structures.
Making metallic glass requires rapid cooling to prevent the crystalline structure from forming. Historically, that meant researchers could only cast metallic glasses into small thicknesses, called an alloy's critical casting thickness.
The technique works by applying a laser to a layer of metal powder, melting the powder into a solid layer that is only 20 microns thick. The "build platform" then descends 20 microns, more powder is spread onto the surface, and the process repeats itself. Because the alloy is formed a little at a time, it cools quickly – retaining its amorphous qualities. However, the end result is a solid, metallic glass object – not an object made of laminated, discrete layers of the alloy.
Zaynab Mahbooba, first author of a paper on the work and a Ph.D. student in North Carolina State University's Department of Materials Science and Engineering, said, "It will take some trial and error to find the alloy compositions that have the best combination of properties for any given application. For instance, you want to make sure you not only have the desirable electromagnetic properties, but that the alloy isn't too brittle for practical use."
The researchers' work is presented in a paper titled Additive manufacturing of an iron-based bulk metallic glass larger than the critical casting thickness.
Alloys for 3D and traditional manufacturing
3D-printed metal alloys offer the advantages of design flexibility with less material waste and cost. Metal powders tailored to specific 3D printing technologies are emerging rapidly to meet the many applications in the aerospace, automotive  and other industries. Formulations include various grades of stainless steel, low alloy steels, nickel and cobalt alloys, titanium alloys, or other metal alloys.
Metal alloy composition is an important aspect of both 3D and traditional manufacturing. In either case, metal alloys are made from designated percentages of different elements to have the appropriate properties for specific applications, and in either case, wrong or out-of-specification alloys can lead to performance issues and part failures.
In traditional manufacturing processes, X-ray fluorescence (XRF) is a proven technology for the elemental analysis of specialty alloys to ensure the correct alloys are combined in the right percentages and the finished material meets precise manufacturing specifications. XRF is a nondestructive technique that can determine the elemental composition of a sample within seconds, helping to ensure that no incorrect or out-of-specification metal alloys caused by material mix-ups, lost traceability, incorrect weld chemistry and dilution, or even counterfeit materials enter the manufacturing process.
Portable XRF analyzers are indispensable tools for performing PMI of incoming raw materials, work in progress, and final quality assurance of finished parts because they can determine the elemental composition of a sample within seconds.
Recommended reading:
Application Note: Advancements in PMI Tools Bring Accuracy and Convenience to the Work Site
Application Note: Analysis of Microalloying Elements in Steel Using the Thermo Scientific Niton XL5