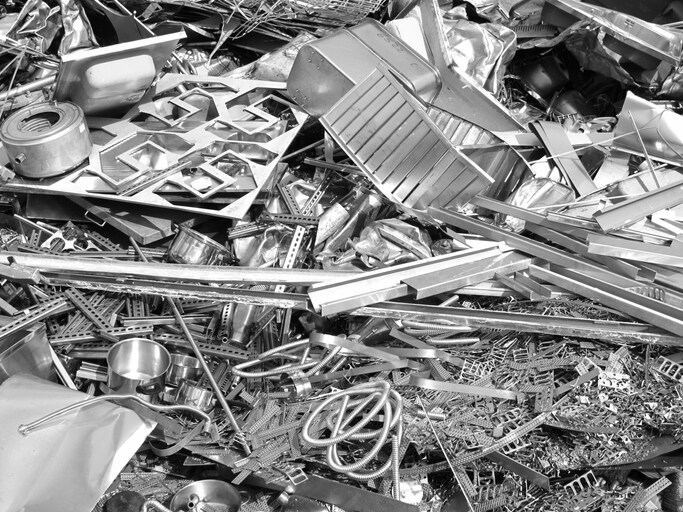 A recent issue of Recycling Magazine included an article on how and why scrap metal sorting has changed. "From spark test to smart tech…" discusses the use of handheld XRF analyzers to help ensure efficient and accurate scrap metal sorting — down to the specific alloy and grade of the material. In the article, the owner of a Massachusetts-based salvage yard said:
"Sorting is very important because we need to guarantee that the material we are shipping to consumers is what we say it is….If it isn't, the mill or foundry we're shipping to could reject the load or downgrade it, and that would hurt our reputation—and our bottom line."
When the exact chemical composition of scrap—including the existence of contaminants or hazardous elements—is uncertain, quality, safety, and regulatory compliance are at risk. To help ensure product integrity, scrap metal operations utilize handheld X-ray fluorescence (XRF) analyzers for accurate, reliable material identification. XRF analyzers can verify elements of interest in virtually all types of metal alloys, from trace levels to commercially pure metals, and are capable of distinguishing alloy grades that are nearly identical in composition to one another.
The article points out that salvage companies are facing new challenges these days as they accept metal scrap from companies that deal with high temperature alloys, which are used extensively in aerospace applications. The continued development of new alloy types is on-going, and it is primarily driven by the aerospace and power industries. In our previous article, New High Temperature Alloy for Aerospace Application, we explained how nickel is a popular alloying metal used to make austenitic (nickel-bearing) stainless steel.
Nickel alloys are widely used in the aerospace industry to make turbine blades, discs and other critical jet engine parts because they provide excellent surface stability and mechanical strength at high temperatures, wear and corrosion/oxidation resistance, and they are appropriate for applications where stress needs to be minimized. We also mentioned that there is a new alloy, a titanium carbide (TiC)-reinforced, molybdenum-silicon-boron (Mo-Si-B)-based alloy, or MoSiBTiC, whose high-temperature strength was identified under constant forces in the temperature ranges of 1400°C -1600°C that may be suited for applications including aircraft jet engines and gas turbines for electric power generation.
With these new alloys, and with an increase in recycling of metal materials, it is crucial that scrap metal operators accurately identify the metal content of the material they receive so they can provide accurately identified metal to their customers. Again, X-ray fluorescence (XRF) is a proven technology for the elemental analysis of specialty alloys to ensure the alloy composition in the finished material meets the precise published specifications.
The Recycling Magazine article noted that "Analysts predict the metal salvage industry will become increasingly challenging as manufacturers continue to add recycled materials to their fabrication processes. Already, globalized trade in scrap metal, alloy stock and finished products means many varieties of metal are entering scrap yards, often from unknown sources. And even when there is documentation about the source and composition, it is not uncommon for scrap to be mislabeled or misidentified."
Handheld XRF analyzers are built to provide the highest quality analysis and verification necessary for the full range of metals and alloys…including high-temp steels, Ni, Co, Ni/Co superalloys, coppers/brasses, titanium and aluminum alloys, to name a few, because they can determine the elemental composition of a sample within seconds.
The industry can no longer rely on the 'old ways' of verification by using a grinding wheel to conduct spark tests or chemical tests that also require the storage and handling of hazardous materials. Those tests are simply not as accurate or as reliable as the latest XRF technology; and customers will no longer accept shipments that "may or may not meet" their specifications.
Read the articles:
Download the ebook: Portable XRF Technology for the Non-Scientist