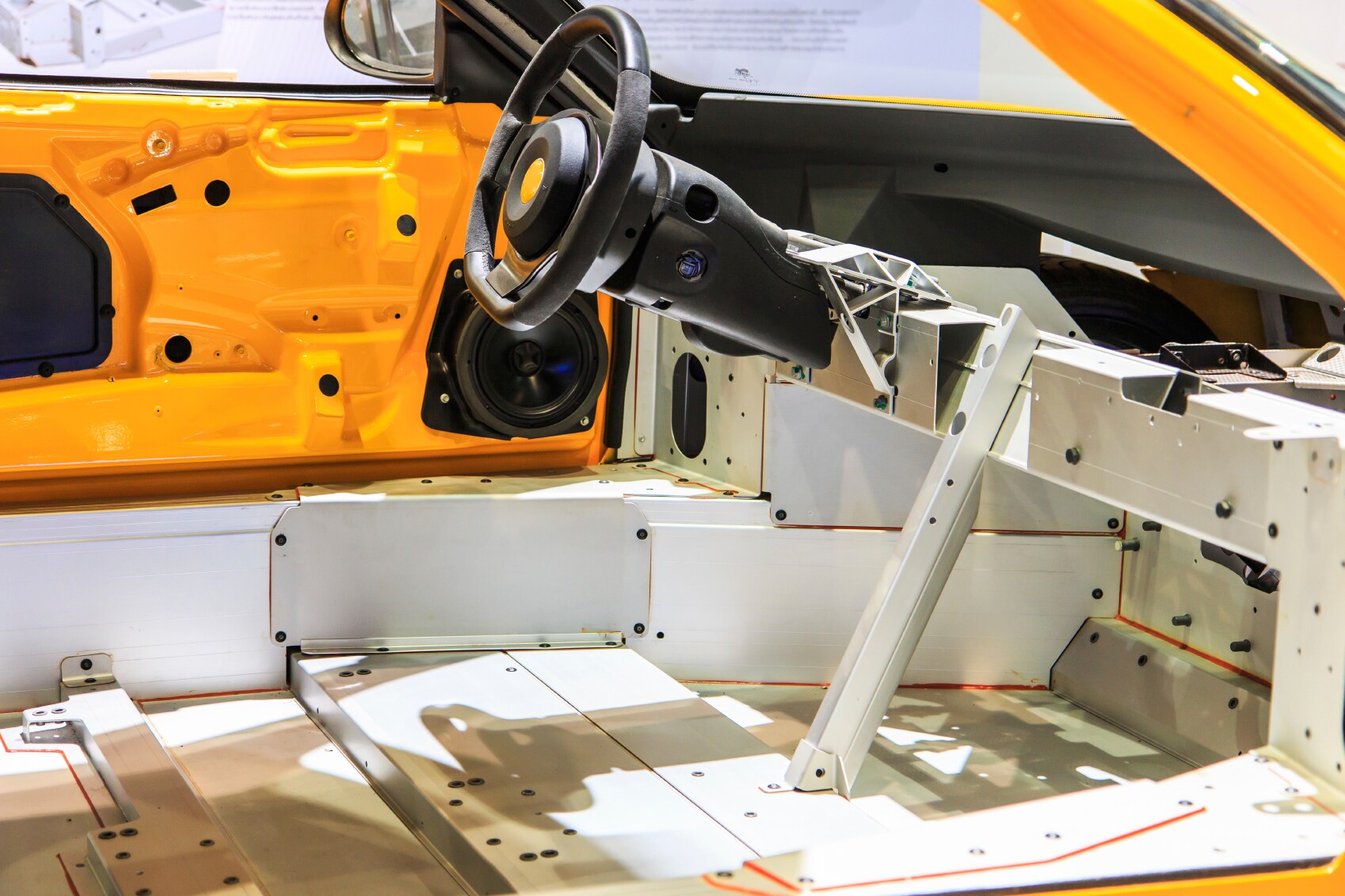 Last year we wrote an article about how new steel grades were driving PMI programs in automotive manufacturing. Now we are seeing a new trend:  aluminum alloys are now driving the PMI programs in automotive manufacturing.
In order for the auto industry to comply with the National Highway Traffic Safety Administration mandated CAFE (Corporate Average Fuel Economy) requirements and its increasing regulatory pressures to build more fuel-efficient cars, manufacturers are looking for more lightweight materials.
According to the Aluminum Association, aluminum has favorable properties for automobile manufacturing, and is now second only to steel as the most used material in vehicles. Factors such as corrosion resistance, light weight, high strength, and ease of fabrication are the reasons why so many components are now being made from aluminum alloys.  Carmakers are frequently using aluminum for body panels instead of steel to reduce the weight of the vehicle, which will then help increase the fuel economy. (A lower weight vehicle also gives the driver better control and braking.) The Aluminum Association website explains that when applied to an optimized automotive body structure, aluminum can provide a weight savings of up to 50 percent compared with the traditional mild steel structure. And yet, aluminum body structures are equal or superior in strength to steel and absorb twice as much crash-induced energy.
To reduce the weight of the component even further, aluminum is being alloyed with other elements. However, there are hundreds of different aluminum alloys, and they all must be composed of only the specific alloys designed for that particular component.  Aluminum is alloyed with magnesium, manganese, and other elements to create the 5000 series of aluminum alloys, which is a moderate-to-high strength, non-heat-treatable alloy, readily weldable and excellent resistance to corrosion. But there are several different types of aluminum alloys in the 5000 series, depending upon the amount of manganese added.  Just to name a few, Aluminum Alloy 5005 is best for roofing and storage tanks, 5052 is best for traffic signs and appliances, 5086 for marine hulls and missile components, but we are seeing 5745 in the automobile industry.  The MakeItFrom.com website gives the 5745 alloy 'recipe' as: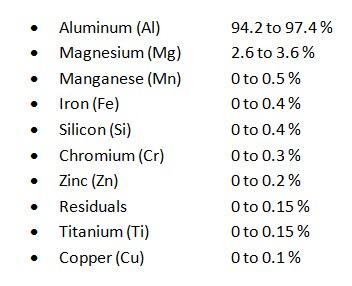 Where Aluminum 5005 is: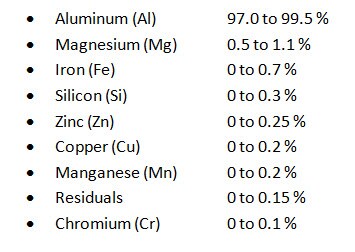 Those minor differences can be catastrophic differences if the lack of appropriate elements, or a different composition of elements, is critical to the structural integrity of the vehicle. And even if it is not a catastrophic mistake, your brand will suffer if the part doesn't work properly or doesn't meet specifications.
X-ray fluorescence (XRF) is a proven technology for the elemental analysis of specialty alloys to ensure the correct alloys are combined in the right percentages and the finished material meets precise manufacturing specifications. The XRF technique consists of irradiating a solid or a liquid sample with high energy x-rays from a controlled x-ray tube, which results in the emission of a fluorescent (or secondary) x-ray. This fluorescence is unique to the elemental composition of the sample. Because each element has its own characteristic "fingerprint," An XRF analyzer can tell you with very high precision what elements are in the sample and in what quantity.
After 100 years of steel, the automotive industry is being revolutionized by a variety of new materials from Aluminum, Magnesium, and Titanium alloys to carbon or glass-fiber composites and thermoplastics.  With each new material innovation comes a new list of analysis challenges.  With the multitude of alloys being utilized in the automotive industry, chemical composition confirmation analysis is more important than it ever was for this industry.