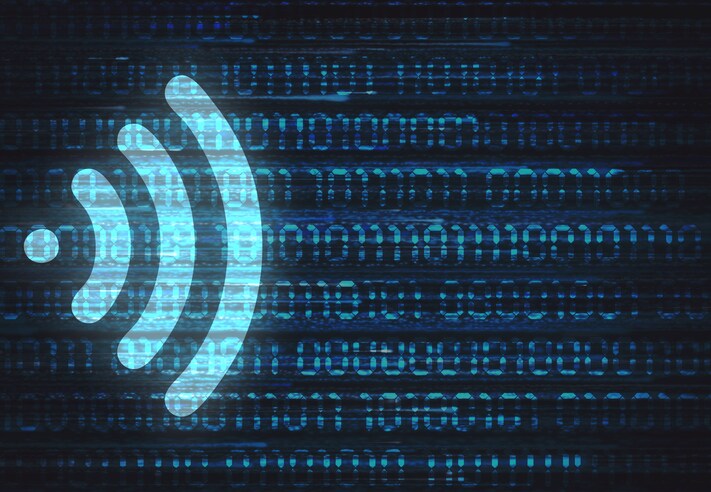 XRF analyzers provide a fast, accurate, and most importantly, a nondestructive method to test the purity and composition of metals and alloys.  X-ray fluorescence (XRF) is also a proven technology for the elemental analysis of specialty alloys to ensure the correct alloys are combined in the right percentages and the finished material meets precise manufacturing specifications.  In fact, X-ray fluorescence (XRF) technology offers the best solution for analyzing metals throughout the entire metal life cycle; portable XRF analyzers can be used to perform Positive Material Identification (PMI) of incoming raw materials, evaluate work in progress anywhere in the facility, conduct final quality assurance of finished parts, and they are especially valuable for verifying material composition when the metals eventually come full circle as scrap.
Most XRF analyzers are now available with Wi-Fi. Wi-Fi is a technology that uses radio waves instead of wires to provide network connectivity.  When you check your email from your smartphone, or browse the internet from your laptop away from your desk, you are using Wi-Fi.
But why would you want Wi-Fi functionality on your handheld analyzer?  After all, it's already lightweight and portable enough to analyze scrap metal right in the yard, or check welds in pipelines, or bring to different stations on the manufacturing floor for quality checks.  You don't need Wi-Fi to get instant results.
If you have Wi-Fi available on your portable XRF analyzer, however, you will be able to wirelessly transfer the results to a network share folder that can be accessed via the Wi-Fi network.  On some XRF analyzers, you can even configure the settings so results can be automatically sent to that network share when connected.  This setup can be done once in advance – then when the analyzer is connected to the Wi-Fi network, all the operator needs to do is take a scan, and the result will automatically be populated in the share folder.
Usually results can be transferred in the form of .csv (comma separated values) files so they can be easily viewed and edited in common desktop applications such as Microsoft™ Excel™, and then be imported into most database systems.  You can also create a simple program that can automatically parse the contents of the .csv files and transfer the data into your own business system, such as an ERP, as the files are generated.  For example, a metal fabricator may want to transfer the data from the analyzer into their business system to ensure the finished product matches the order specifications.  Automating this process can save time and improve quality processes.
Reports of multiple readings can usually be obtained by merging the file contents from an individual XRF analysis result into a single file.
There are many publicly available tools that can automate merging .csv files.  One example of a tool that can do this is Microsoft Power Query for Excel. Microsoft Power Query for Excel is an Excel add-in that provides powerful tools for data discovery and transformation, and is easy to use.  It does the work for you.  [Note:  If you own a Thermo Scientific XRF Analyzer, you can access Power Query instructions here.]
With the powerful capabilities of Wi-Fi data transfer now available for portable XRF analyzers, the opportunities for improving the efficiency of your workflow and data analysis are endless.  You can say goodbye to USB cables getting in your way, and you no longer need to wait until all of the analysis has been collected with the analyzer before getting access to the data.  Not only can the results be made automatically available to an authorized user on the network as they are generated, but the results can be automatically processed into other business systems using simple tools to expedite your workflow.
So does an XRF analyzer need Wi-Fi?  You may have originally thought you did not need Wi-Fi; but after seeing how much easier it is to report data on it, you may certainly want it.  And the next time someone asks you why you would need Wi-Fi on your portable XRF analyzer, explain the benefits we mentioned, and then ask "Wi-Not."