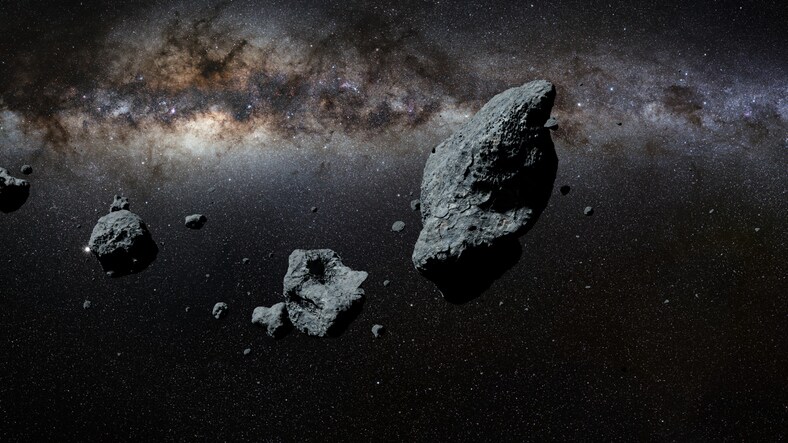 NASA's Hubble Telescope has obtained images of an asteroid worth more than the global economy, according to an article on Mining.com.
The asteroid, called "16 Psyche," is special because unlike most asteroids that are either rocky or icy, 16 Psyche is made almost entirely of iron and nickel, a study recently published in The Planetary Science Journal shows.
NASA already has plans to visit the asteroid's surface as part of its Discovery Program, with an orbiter set to launch from Florida's Kennedy Space Center in August 2022. The mission would arrive at 16 Psyche in January 2026 and spend at least 21 months mapping and studying the asteroid's unique properties.
The Mining.com article notes "Earth, every person on the planet — all 7.8 billion of us — would get roughly $1.2 billion, based on current metal prices."
Advancing Mining has been reporting on the space mining phenomenon for several years. The post, Colorado School of Mines Looks to the Future of Space Mining describes how the school launched a first-of-its-kind interdisciplinary graduate program in space resources in 2018, according to a press release on the school's web site. The Advancing Mining post, Space, the Final Frontier…for Mining? describes a 2013 NASA study on the use of robotic machinery to carry out asteroid mining. A summary of the study on NASA's web site states that the researchers used computer modeling to determine that six generations of development could produce robots and automated machines capable of building and operating themselves without any Earthly materials.
In 2015, the U.S. Congress passed the Space Resource Exploration and Utilization Act of 2015, a commercial space bill that defines space and asteroid resources as well as property rights. In 2017, Luxembourg announced a law defining the licensing of resources mined in space, the first European country to do so. Luxembourg also purchased a major stake in U.S.-based asteroid miner Planetary Resources. SpaceX is making strides towards developing reusable rockets that can return from a trip to outer space in-tact, to be flown again and again, and has already had several successful test launches.
To learn more about mining in space, or about how portable X-ray fluorescence (XRF) analyzers can help find the good stuff here on Earth by providing fast acquisition of geochemical data for ore deposit modeling, check out this recommended reading list:
Note: image displayed is a stock photo of a swarm of asteroids in front of the Milky Way galaxy