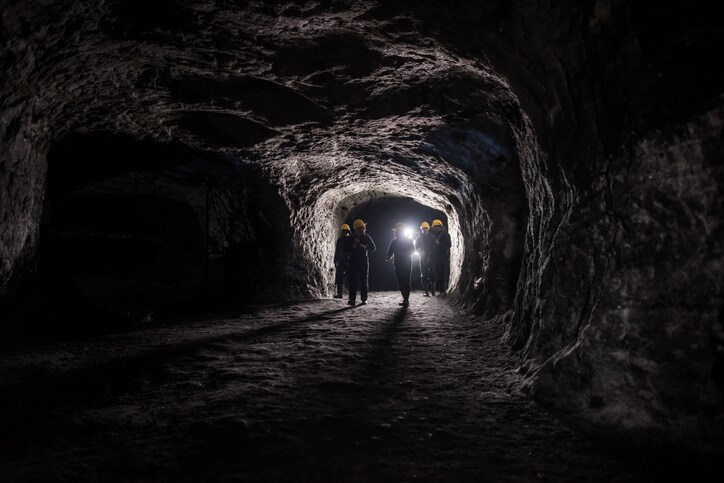 Radiation exposure in the workplace must be accurately measured and monitored to protect employees and employers alike. Coal miners can be exposed to radiation emitted from naturally occurring radioactive material (NORM) such as uranium and thorium. Personal radiation dosimeters (some of these instruments are referred to as handheld Geiger counters) can be used to monitor radiation exposure, and the data read from the dosimeters can be used to help coal mines introduce additional radiation protection measures.
Dosimetry is the calculation of the absorbed dose in tissue resulting from exposure to ionizing radiation. Dosimetry monitoring is the practice of wearing personal radiation measurement badges (dosimeters) to measure the amount of dose exposure. These badges provide readings about the dose of ionizing radiation an individual receives. Dose measurements and history are captured and stored. These dose reports help to monitor the safety of the workers and the workplace.
A variety of electronic personal radiation dosimeters, extremity dosimeters, and comprehensive dosimetry management systems are available to monitor your exposure to ionizing radiation in any work environment, including coal mines. Dosimetry monitoring services enable customers to monitor and track individual radiation dose in compliance with radiation safety regulations. Most services also include compliance, recordkeeping and reporting capabilities that help manage an efficient safety program. Typically, miners wear badges for a period of time and at the end of the wear period, they ship them to the service provider to be read. The dose data and dose reports are calculated by the dosimetry service provider and are made available to the customers, usually through an online portal.
According to the World Nuclear Organization website, radiation protection is based on the understanding that small increases over natural levels of exposure are not likely to be harmful but should be kept to a minimum. To put this into practice, the International Commission for Radiological Protection (ICRP) has established recommended standards of protection (both for members of the public and radiation workers) based on three basic principles:
Justification. No practice involving exposure to radiation should be adopted unless it produces a net benefit to those exposed or to society generally.
Optimization. Radiation doses and risks should be kept as low as reasonably achievable (ALARA), economic and social factors being taken into account.
Limitation. The exposure of individuals should be subject to dose or risk limits above which the radiation risk would be deemed unacceptable.
These principles apply to the potential for accidental exposures as well as predictable normal exposures.
Additional Resources: