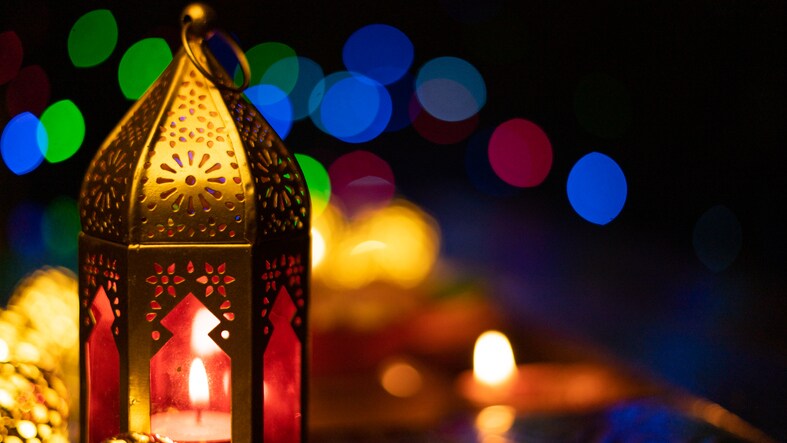 A recent article reported that jewelers and companies in India are stocking up on gold in anticipation of the Diwali festive season demand. The import of gold into India rose by a whopping 107% month-on-month in August, according to Mumbai-based investment firm Edelweiss investor research. It is common for jewelers and gold coin dealers in India to see a spike of 20%-30% in sales leading up to the festival.
Diwali, a five-day celebration by millions of Hindus, Sikhs and Jains across the world, includes the giving of gold jewelry as gifts to friends and family. Known as the Festival of Lights, this religious holiday also usually consists of feasts, fireworks, and lamp lighting. (This year, Diwali is being held Saturday, November 14, 2020.)
Keeping up with that seasonal demand for gold is ultimately the job of mining operations, but it's not a quick process. According to the latest USGS Mineral Commodity Summary, "In 2019, domestic gold mine production was estimated to be about 200 tons, 11% less than that in 2018, and the value was estimated to be about $9.0 billion." Another USGS report notes that:
"Successful gold mining under present conditions is a large-scale operation, utilizing costly and sophisticated machinery capable of handling many tons of low-grade ore each day. The grizzled prospector with a burro is no longer a significant participant in the search for mineral deposits, and the small producer accounts for only a minor share of the total production of metals including gold….
Some degree of success in finding gold still remains for those choosing favorable areas after a careful study of mining records and the geology of the mining districts. Serious prospecting should not be attempted by anyone without sufficient capital to support a long and possibly discouraging campaign of preliminary work."
As we explained in a previous article, typical prospecting involves examining samples throughout the mine site to determine if the region is worth exploring. Gold occurs in very small concentrations, so it's easy to miss. If gold is found, substantial capital investment is required to uncover these elusive deposits.
Discoveries that actually do become mines can take up to two decades to come online and may require more expensive mining techniques. Efficient and cost-effective practices are more important than ever.
Modern gold mining takes advantage of technological advancements including Portable X-ray fluorescence (XRF) analyzers. XRF sampling techniques are aimed at mapping the distribution of gold and in particular, the various pathfinder elements associated with gold (silver, copper, zinc, nickel, mercury, arsenic and barium). It's much easier to find the pathfinder elements than it is to find gold and once found, they can help determine if gold is nearby. Although these geophysical methods can be crucial for gold exploration, geochemical methods, including XRF, are the only methods that can measure concentrations of gold and other associated elements.
According to American Bullion Inc., India is the second largest gold buyer in the world next to China. About 20,000 metric tons of gold are held in homes and temples within India. And Jewelers in India represented 25% of global bullion purchases last year.
What should mining operators in the US and other countries know? That almost all of India's gold is imported, so they are looking at a golden opportunity every year.