Over 2000 decision makers, mining leaders, policymakers, investors, innovators, and educators from 75+ countries are expected at Mines and Money London, Europe's largest and most in-depth mining conference dedicated to global sustainability goals (according to the show website). The event will offer three days of learning, deal-making and networking around the theme of 'Resourcing Tomorrow.' The conference programming will address energy transition, ESG, sustainability and the circular economy.
In addition to discussing how the mining industry can help in decarbonization, the focus on the event will also include discussion of geopolitical developments, how COVID-19 has led to a re-appraisal of mining supply chains, and how the industry can meet demand for the green economy.
Our mining expert, Pedro Machaqueiro, will be presenting during the Reimagining Mining segment of the show, specifically addressing "Green Energy – Advances in handheld XRF technologies."  You can attend his presentation Nov 30, 2022 at 11:40am.
Reimagining Mining will focus on how "the mining sector needs to continue to foster innovation to remain competitive, but more importantly, ensure agility – especially as witnessed in 2020 and as the demand for sustainable practices continues."
Pedro will discuss the demand vs availability of raw materials to sustain the global Gigafactories (facilities that produce batteries for electric vehicles on a large scale).  He will outline how the battery industry is scaling fast with some exponential growth in some regions and yet there is a limitation of raw materials. If all the Gigafactories would start production tomorrow, it is believed that only 40% of the raw materials would be available. Then he will illustrate how handheld XRF analyzers play a role in the discovery of more raw material deposits as well on the future of battery recycling — sometimes referred to as the new Urban Mining — due to the limited availability of those raw materials.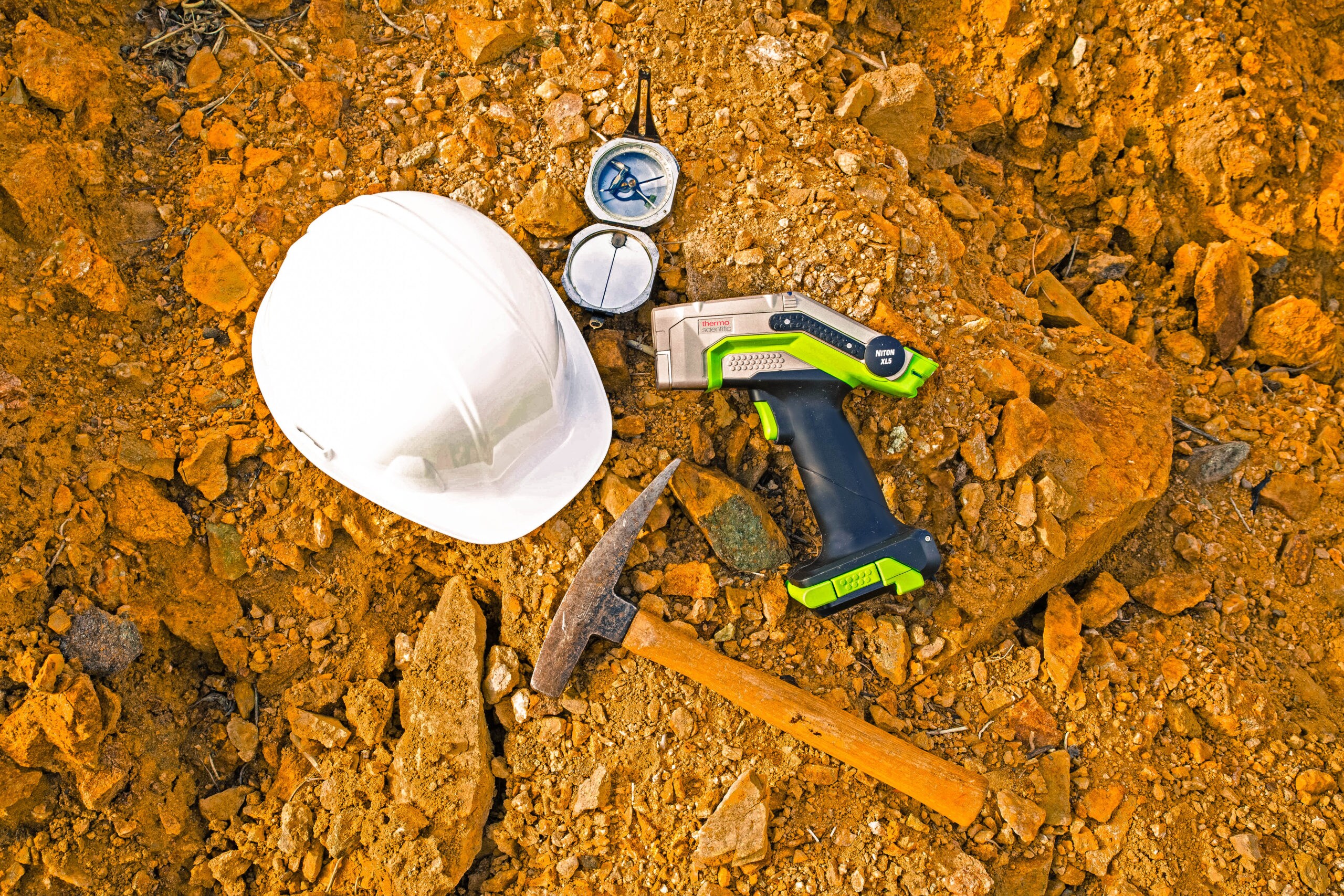 Handheld XRF technology is used by mining operations to perform fast, accurate geochemical analysis – virtually anywhere on site. With substantial capital investments at stake, it is crucial for mining operations to quickly identify and recover the most economically viable resources. From a rapidly changing commodities market to financing and safety challenges, the pressure for mining operations to increase efficiency, sustainability, and productivity has never been greater. Miners seek solutions that will enable them to identify drill targets, increase discovery rates, make on-site decisions, and pinpoint where to focus on the grid. This elemental analysis can help guide geochemical decisions.
If you can't make the presentation, make sure you stop by our booth, as Pedro would love to discuss your mining operations.  Pedro has a Mining Engineering degree with an MSc in Geotechnical Engineering at Lisbon University (IST) and is especially experienced in mining applications for handheld XRF and LIBS technologies. He is based in Portugal where the mining culture has a long history, including seeing the trends of the copper (Cu), gold (Au), and more recently the Lithium rushes, as well as mine closures related to environmentally sustainable approaches.  Ask him about the latest technologies for the early stage of R&D to the exploration stage.
And if you can't make the show, visit our website to learn more about  portable XRF technologies for mining and exploration.
Show Details:
Mines and Money
Booth G20
London, UK
November 29-December 1, 2022             
Presentation: "Green Energy – Advances in handheld XRF technologies"
Nov 30, 2022 at 11.40am.