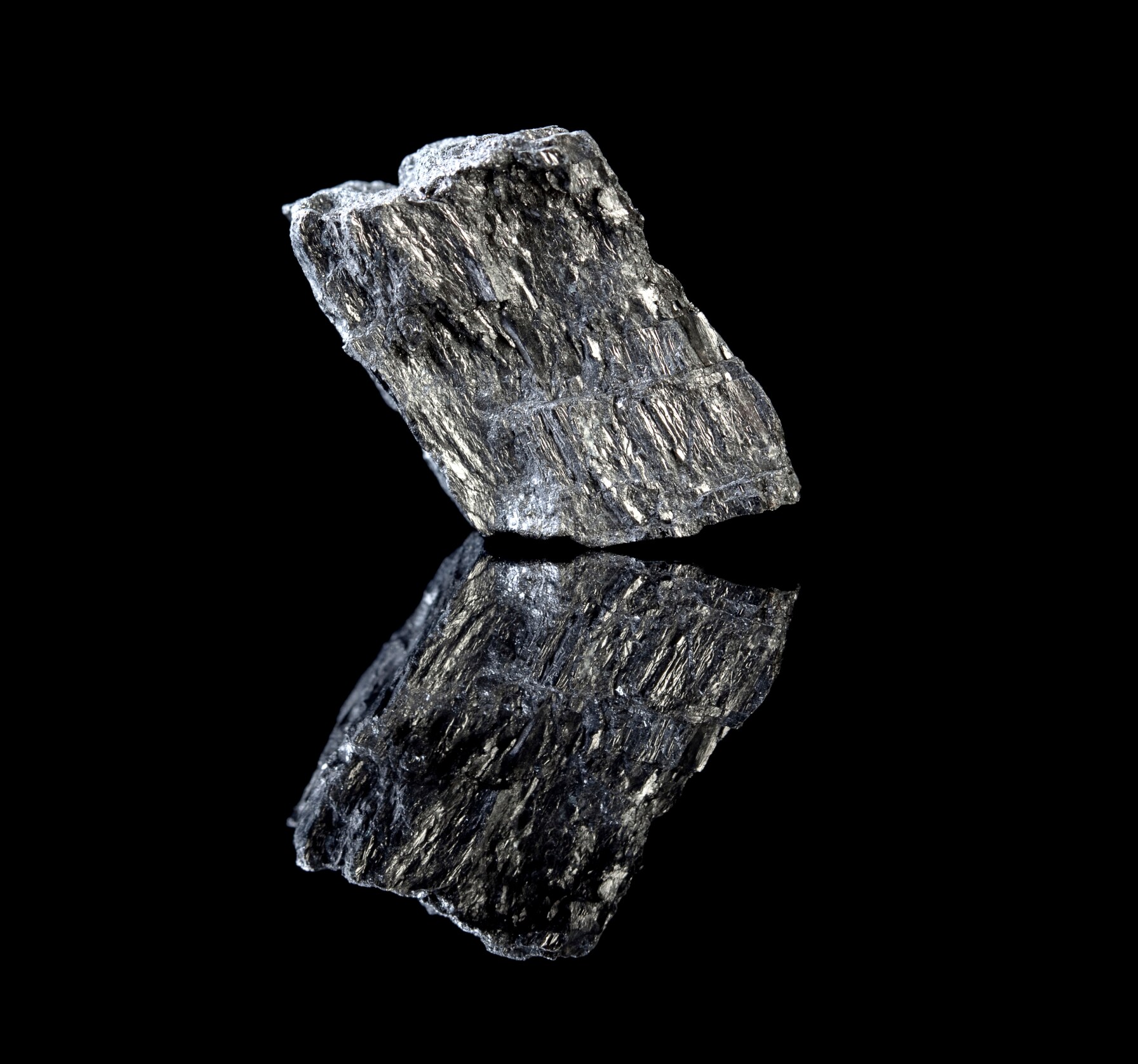 Graphite is a soft, crystalline allotrope of carbon that occurs naturally in metamorphic rock. Graphite comes in three forms, crystalline flake, amorphous, and lump, and is mined from open pit and underground operations. Another common allotrope of carbon is diamond. Graphite and diamond are polymorphs, meaning they are both made of carbon but have different molecular structures.
Graphite is known for its metallic properties including thermal and electrical conductivity, and non- metallic properties including inertia, high thermal resistance, and lubricity. These properties are put to use in industrial applications such as high-temperature lubricants, brushes for electrical motors, and friction materials. Graphite is also used in pencils, steel manufacturing and in electronics such as smart phones. Perhaps its most important application is the lithium-ion battery, where graphite ranks above even lithium as the key ingredient. There is actually 10 to 30 times more graphite than lithium in a lithium-ion battery.
Any product with a battery containing a graphite anode—electric cars, hybrid cars, laptops, smart phones—contributes to graphite demand, but one development in particular, should it come to fruition, could double the market. Tesla Motors' proposed lithium-ion battery "gigafactory," expected to start production in 2017, is estimated to require as much as 93,000 tons of flake graphite—six to nine mines' worth—to keep up with anticipated production. If the factory operates at full capacity, demand for natural graphite could skyrocket.
Even without the "gigafactory," high-technology applications for graphite, and thus the demand for the material, are likely to grow. According to the U.S. Geological Survey, technological advances to improve graphite purity are opening up a range of uses in carbon-graphite composites, electronics, foils, friction materials, and special lubricants. Flexible graphite products, such as graphoil (a thin graphite cloth), will likely be the fastest growing markets. Large-scale fuel-cell applications in development could consume as much graphite as all other uses combined.
Graphite is also the source of graphene, a much-hyped, man-made, two-dimensional material consisting of a single layer of carbon atoms. Graphene is touted as an extraordinarily strong, thin, and electrically and thermally conductive "super material" destined for applications that include but are not limited to electronics, heat transfer, bio-sensing, membrane technology, battery technology and advanced composites. Although still in the early stages, graphene technologies are developing rapidly and new potential applications are still emerging.
So where is all this graphite going to come from? Since synthetic graphite costs twice as much as natural graphite, natural graphite will likely be the source for most applications. Currently, most of the world's graphite is mined in China. Much like rare earth metals, China has dominated the graphite market for economic and environmental reasons. But as China continues to close graphite mines due to pollution concerns, junior mining companies are preparing to ramp up operations to fill the supply gap and exploit potential future opportunities.
Even though graphite is composed of only carbon, each of the three types has a different purity level. Various graphite applications require different elemental purity levels, so it is vitally important to monitor and control impurities and contamination on a routine bases. An ideal method for analysis of graphite is by wavelength dispersive X-ray fluorescence (WDXRF).
Studies conducted with a WDXRF spectrometer demonstrate that this type of instrument is able to determine trace concentrations of a wide range of elements in graphite samples with very low limits of detection. See graphite analysis test results, analysis, and conclusions.