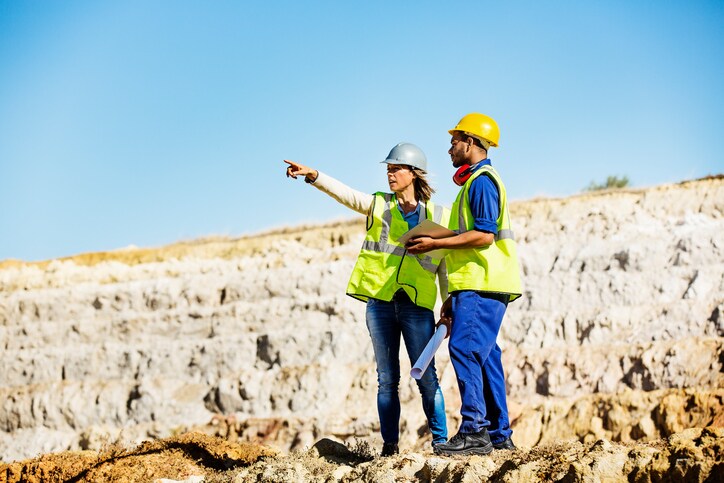 Recent news articles suggest that mining may be making a comeback, evidenced by increased exploration budgets and new projects. Many mining companies are also exploring new technologies to increase operational and financial efficiencies. What does this mean for mining industry employees?
According to ENR Global, mining companies are in recruiting mode. In a Mining.com article, Sue Kihn, InfoMine's Community Manager, talked to the firm's recruitment expert who said, "This year we have seen a marked increase in recruitment activity, especially opportunities within new greenfield projects and across all levels and skills."
The article goes on to explain that experienced mining professionals are in limited supply, since many left the industry in leaner times. The previous Advancing Mining blog post, Oil and Gas Rigs Are Coming Back- Will the Employees?explored this theme in the oil and gas industry, revealing that the natural gas surplus brought on by the rise of fracking, combined with constant OPEC output has caused prices to decline, putting some rigs, and employees, out of commission. Although the CNBC report, Energy jobs: Oil and gas industry could hire 100,000 workers – if it can find them, suggested jobs will return in the next few years as oil prices recover, the report also states that many former oil and gas industry employees may have already found more stable places to go.
The Mining.com article also discusses the role of technology, both in replacing unskilled jobs and creating new, technology-focused jobs, with ENR saying, "From a career perspective employees need to be more conscious on the impact of technology, and train to become more technology savvy. They must up-skill themselves with new technologies within their specific skill-sets to stay relevant."
The Advancing Mining post, Is Automation the Future of Mining? addressed this topic, stating that while mining companies are seeking automation technologies for the operational and financial efficiencies they offer, employees fear being made obsolete by innovations such as driverless trucks and trains. Mining companies claim automation isn't really eliminating jobs but rather creating new, different ones. While traditional entry level and field positions may be lost, personnel can be shifted into new roles monitoring and controlling automated processes. Proponents also point out that mine site safety can be improved by removing personnel from dangerous environments and placing them in remote control rooms where they can operate equipment from a safe distance.
Fortunately, according to Careerplanner.com, there are still plenty of job options in mining, including petroleum geology, engineering geology, geochemistry, mineralogy, and stratigraphy. And if those options aren't appealing, the Colorado School of Mines is planning to launch a first-of-its-kind interdisciplinary graduate program in space resources in 2018, according to a press release on the school's web site. The first course to be offered will be Space Resources Fundamentals, to be followed by a new space systems engineering course, design project class, and seminar series, all focused on space resources.
For more information about mining topics in space and here on Earth, visit the Cement, Coal & Minerals online learning center featuring content on all aspects of the mining industry from exploration through processing, mineral analysis, and bulk weighing, monitoring, and sampling systems, and more.
Recommended reading:
Could a Career in Mining Geology Be for You? Part 1
Could a Career in Mining Geology Be for You? Part 2: Advancing Your Mining Career