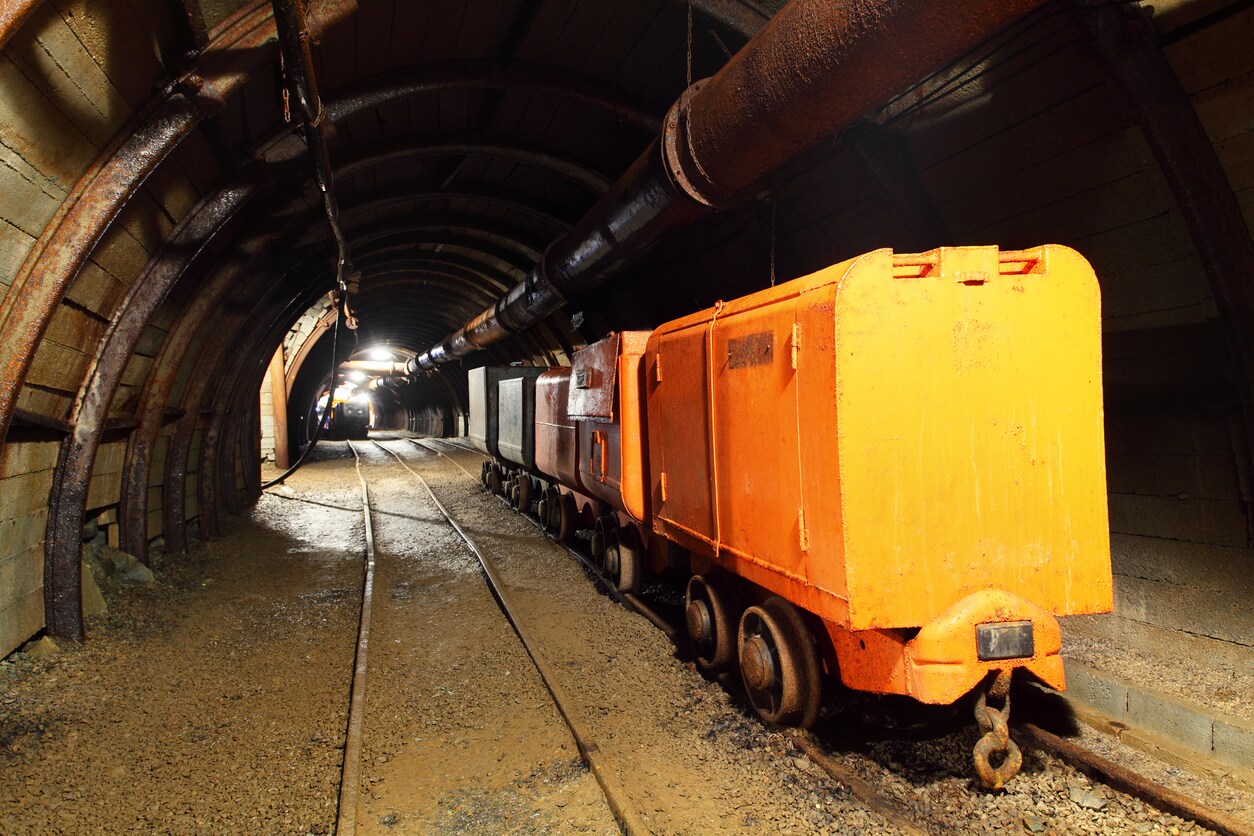 Modern mining companies looking to improve operational efficiency are investigating new strategies for automation, data management, and smart and connected technologies for integrating mining processes and equipment. But mining still starts with extracting mineral resources from the earth. Here we'll examine traditional and novel mining techniques.
The American Geosciences web site defines four main mining methods: underground, open surface (pit), placer, and in-situ mining.
Underground mines are more expensive and are often used to reach deeper deposits.
Surface mines are typically used for more shallow and less valuable deposits.
Placer mining is used to sift out valuable metals from sediments in river channels, beach sands, or other environments.
In-situ mining, which is primarily used in mining uranium, involves dissolving the mineral resource in place then processing it at the surface without moving rock from the ground.
Read these blog posts to learn more:
Biomining
The American Geosciences web site also describes biomining, the process of using microorganisms (microbes) to extract metals of economic interest from rock ores or mine waste. Biomining techniques may also be used to clean up sites that have been polluted with metals. The most common processes used in biomining are agitated leaching, dump leaching, and heap leaching.
Other types of "mining" are making an impact on the industry:
Urban mining
Technologies for recycling e-waste are sometimes known as "urban mining." E-waste is any consumer electronic product that becomes part of the waste stream when these items are discarded. To learn about emerging technologies and efforts to advance  e-waste recycling, read the Advancing Mining blog post, Urban Mining May Bring New Supplies of Precious and Rare Earth Metals.
Bitcoin mining
Mining for the decentralized digital currency called bitcoin involves a process of adding transaction records to a public ledger called a blockchain. Why do we call it mining? As Coindesk.com explains, "Because it's similar to gold mining in that the bitcoins exist in the protocol's design (just as the gold exists underground), but they haven't been brought out into the light yet (just as the gold hasn't yet been dug up). The bitcoin protocol stipulates that 21 million bitcoins will exist at some point. What "miners" do is bring them out into the light, a few at a time. They get to do this as a reward for creating blocks of validated transactions and including them in the blockchain."
The mining industry is becoming interested in blockchain digital encryption technology to protect intellectual property, insider information, and other valuable data.  Other potential applications include identifying cobalt and other conflict minerals, and blood diamonds. Read this Advancing Mining blog post for more information: Can Blockchain Technology Save the Mining Industry from Cyber Threats?
Space mining
If mining asteroids sounds out-of-this-world to you, you may be surprised by the amount of effort companies are dedicating to space mining projects. To learn more, read these blog posts:
Small Country Has Big Plans for Asteroid Mining
Colorado School of Mines Looks to the Future of Space Mining
Technology from Space May Help Mining on Earth
For more mining industry news, visit the Cement, Coal & Minerals online learning center featuring content on all aspects of the mining industry, from exploration through processing, mineral analysis, and bulk weighing, monitoring, and sampling systems, and more.