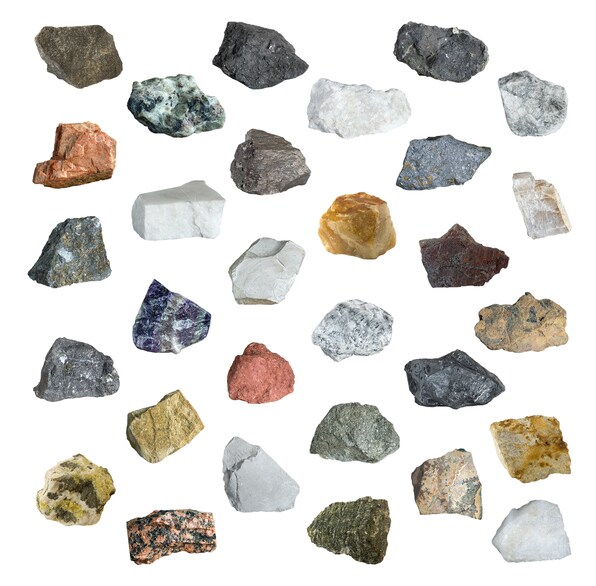 World-renown geologist Stephen Haggerty, a research professor at Florida International University, has sent part of his rock collection to the Smithsonian Institution, at their request. A second shipment is due in July. According to an article on the Florida International University web site, the institution is interested in Haggerty's rocks because they have been heavily researched. In many cases, Haggerty's research is the primary source of geological data in the locations where he has studied.
Haggerty sent the Smithsonian his best samples, including ilmenites, kimberlites, xenoliths and zircons – rocks and minerals that featured prominently in 57 published studies he also donated to the Smithsonian. It's possible that these rocks might one day make it to the floor of the National Museum of Natural History or join a traveling exhibit.
According to the article, Haggerty's rock samples are so valuable because they are a peek into Earth's history that otherwise might not have been available to future geologists. Many rocks come from diamond mines all over Africa that are either closed, inaccessible to researchers, or difficult to reach due to civil unrest.
It is through these stones, Haggerty said, that people can better understand the planet through the rocks hundreds of miles below our feet. His kimberlites, for example, are among the deepest and oldest rocks ever uncovered. Many hail from the now shuttered Jagersfontein diamond mine in South Africa, where the Excelsior diamond – one of the largest in the world – was found.
Others were found in Liberia, where Haggerty made an important discovery about how to find kimberlite pipes. Another Florida International University article describes how Haggerty learned that the pamaya plant tended to grow over kimberlite pipes – elusive geological formations that are the primary source of the world's diamond production. The pamaya plant only seems to grow in areas where the diamond-bearing kimberlite pipes are present — making these plants the first and only known botanical indicator for these diamond areas. This natural and easily identifiable marker for the locations of diamond-rich deposits could provide a cost-effective and environmentally friendly form of prospecting in West Africa.
Haggerty's findings were published in Economic Geology.
To learn more about kimberlite, natural and synthetic diamonds, and related topics, read these Advancing Mining blog posts:
Kimberlite: A Girl's Best Friend?
The Diamond Shortage: The Hunt for Kimberlite and New High Quality Synthetics
Diamonds: Not Always Hard to Find?
For more mining industry news, visit the Cement, Coal & Minerals online learning center featuring content on all aspects of the mining industry, from exploration through processing, mineral analysis, and bulk weighing, monitoring, and sampling systems, and more.