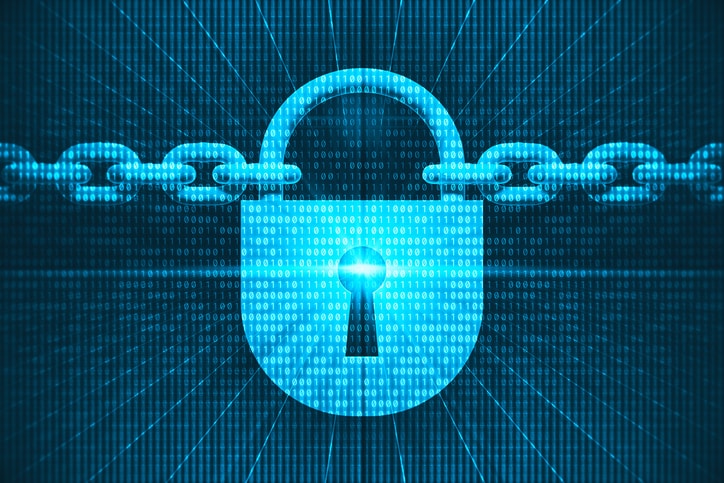 Cryptocurrencies such as bitcoin have drawn a lot of attention for promising secure transactions and reduced exposure to hackers without the involvement of a third party, such as a bank. Some believe that cryptocurrencies are superior to traditional currencies based on gold, but as an article on the U.S. Geological Survey web site, Digital Gold Rush Depends on Traditional Gold, points out, cryptocurrencies are actually dependent on gold and other minerals. How so? Because cryptocurrencies are based on blockchain technology, which creates secure digital identities validated by a distributed computer network. Because blockchain depends on computers, it also relies on the minerals that are used to produce computers.
Gold, along with silver and copper are highly conductive metals that serve important functions in modern computers. Gold and silver are used in hard drives and circuit boards. Copper plays many roles in computers, from wires to chips.
As an example of the interdependence between cryptocurrency and precious metals, the USGS article cites the shortage of high-end graphics cards caused by the rise of cryptocurrency. The blockchain equations that enable cryptocurrencies to function require massive computing power, which relies on the best graphics cards made with pricey materials, including the platinum group metals. The article predicts that as more and more computing power is routed towards mining cryptocurrencies, the digital markets will come to rely ever more on the traditional currency metals.
While the United States relies on foreign sources for many of these minerals, (most platinum group metals are produced in South Africa, for example) much of the copper, gold and silver it uses is produced domestically. According to the USGS, in 2017, domestic gold mine production was estimated to be about 245 tons at a value of about $9.9 billion, while U.S. mines produced approximately 1,020 tons of silver with an estimated value of $564 million. Meanwhile, during the same year, U.S. mine production of recoverable copper yielded an estimated 1.27 million tons and was valued at an estimated $8 billion.
Commodity prices fluctuate, but an Advancing Mining post, Can Gold Help Mining Exploration Spending Increase? anticipates an increase in gold mining because "good margins on gold are helping to fund exploration and acquisitions."
Many of these companies will employ portable XRF analyzers in their mining exploration efforts.
Portable XRF analyzers are especially helpful in finding gold deposits. While geologists employ geophysical methods for gold exploration, geochemical methods – including x-ray florescence (XRF) – are the only methods that can measure concentrations of gold and other pathfinder elements.
The sampling techniques are aimed at mapping the distribution of gold and in particular, the various elements associated with gold known as the pathfinder elements (silver, copper, zinc, nickel, mercury, arsenic and barium). Pathfinder elements are very important in finding gold because they help focus the search area. It's much easier to find the pathfinder elements, due to their higher concentration, than it is to find gold, and once found they can help determine if gold is nearby.
Recommended Reading:
Is US Currency Still Backed by Gold and if so, Where Is It All?